At 16, Ivon Padilla-Rodríguez was homeless. Fast-forward a couple of years, and Padilla-Rodríguez was on the turf of the Georgia Dome in Atlanta during halftime of the 2011 SEC Championship Game throwing footballs for the chance to win a $100,000 scholarship awarded by Dr Pepper. Fast-forward again, to April 15, when she learned in a surprise presentation by University President Marc Johnson that she has been named a Truman Scholar, considered one of the country's most prestigious undergraduate scholarships.
Padilla-Rodríguez's string of impressive academic and community-service accomplishments led Glamour magazine to name her this month to their list of Top 10 College Women of 2014. The issue hit newsstands April 11, and Padilla-Rodríguez joins the other honorees in New York City for a series of workshops and social events hosted by Glamour April 17.
It's not her first time on the national stage. During her freshman year at the University, Padilla-Rodríguez was chosen from thousands of submissions to compete with five finalists for the Dr Pepper Tuition Throw Competition after submitting a video explaining why she deserved to win college tuition. After much practice on her own plus throwing lessons with Wolf Pack quarterback Cody Fajardo, a fellow student in Padilla-Rodríguez's theatre class, she hit the target with the most footballs in 30 seconds and won the nationally televised competition.
Ivon Padilla-Rodríguez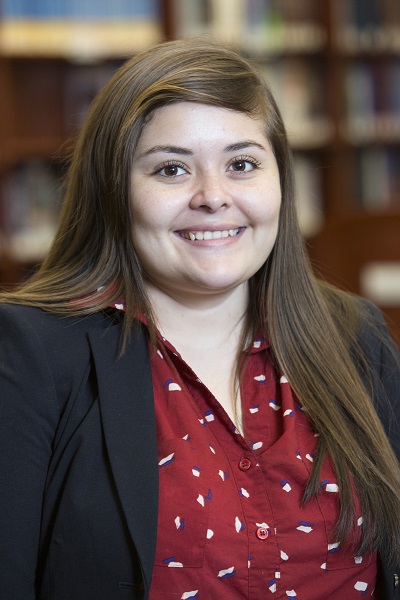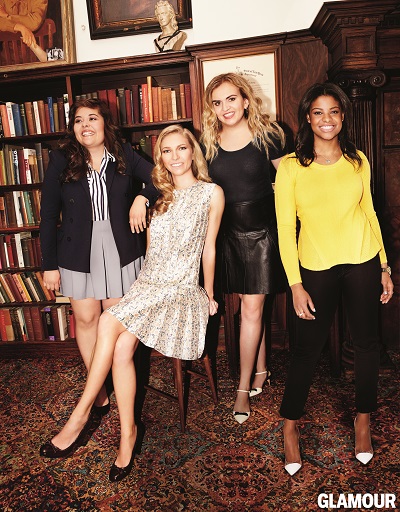 "I mentally embodied a six-foot-tall football player to prepare myself for the biggest stage of my life," she said soon after the competition. "Dr Pepper helped me so much. Now, I am able to achieve my dreams."
And, she's well on her way to making her dreams come true.
The 2011 valedictorian from Canyon Springs High School in North Las Vegas is now a junior at the University majoring in history and philosophy of ethics, law, and politics, with a minor in ethnic/Latino studies. She plans to attend law school, become a federal judge and ultimately a Supreme Court Justice.
"Due to my upbringing and aspirations, I strongly believe federal judges should understand the needs of low-income and minority populations," Padilla-Rodríguez said. "Like Supreme Court Justice Sotomayor, whose story has inspired me, I, too, welcome the chance to work on issues crucial to the community in which I was raised."
Padilla-Rodríguez looks at the Dr Pepper scholarship as providing the means to prevent homelessness from reoccurring and allowing her to focus on academics and public service.
"Though my hardships made growing into my identity very challenging, I have gained invaluable discoveries about my resiliency," Padilla-Rodríguez said. "I have realized I can provide a source of inspiration to other Latinos."
Since 2011, Padilla-Rodríguez has been an active member of the University's Latino Student Advisory Board and currently serves as the organization's president. She attended the United States Hispanic Leadership Institute Conference three times and completed University Studies Abroad Consortium programs in Costa Rica last summer and in Cuba during the recent 2013 Wintermester.
She helped organize and lead workshops and citizenship/immigration reform campaigns. She partnered with Washoe County School District to develop and teach a scholarship mentoring program called "Beyond Government Aid," aimed at potential first-generation college students. Through research and outreach efforts, she also had much influence on a legislative bill in Nevada that provides undocumented individuals with Driving Authorization Cards, a program that began this year.
"I want to guide people, unlike me, who were not born with the privilege of U.S. citizenship to know that there are open doors and ways for them to realize their educational dreams."
As a student in the University's Honors Program, Padilla-Rodríguez has been involved with service-learning projects, far surpassing her course and semester's hourly requirements. In her first semester at the University in fall 2011, she began volunteering at Good Luck Macbeth Classic Theater Company, a non-profit theatre in Reno's Midtown district. Students were required to volunteer 15 hours that semester, Padilla-Rodríguez volunteered more than 100 hours.
"Service-learning is really important to me, and I think the work at Good Luck Macbeth fulfills its promise of bringing the arts to the Reno community," she said.
Padilla-Rodríguez co-founded a youth theatre program at the non-profit theatre called Spotlight: Academy for Young Actors. She also established a community outreach program through the School District's most at-risk schools, and went on to teach the program in Costa Rican, Cuban and Mexican orphanages while studying abroad.

"I am honored and excited," Padilla-Rodríguez said of the Glamour magazine distinction. "I am especially happy that I have been recognized for my work with the Spotlight Academy For Young Actors."
"While homeless, school became a safe haven for me," she said. "I became involved in afterschool theatre, a fictional world where I created characters onstage to avoid my real-life role as a homeless girl. I realized that my situation, and the plights of other Latinos, could be improved by onstage and academic success. Therefore, I qualified for national theatre competitions, graduated top of my class and became one of the few Latinos admitted to the University of Nevada, Reno Honors Program."
In early April 2014, Padilla-Rodríguez traveled to Phoenix, Ariz., to interview for the Truman Scholarship, an opportunity introduced to her by Honors Program Director Tamara Valentine. The $30,000 Harry S. Truman Scholarship is awarded to approximately 60 U.S. college juniors annually who demonstrate leadership potential and a commitment to public service. Last year, University officials surprised and honored Jonathan Carral as the University's newest Truman Scholar. Padilla-Rodríguez is the fourth awarded at the University since 1985.
Padilla-Rodríguez also was recently chosen to present her research project at the 18th Annual Posters on the Hill event in Washington, D.C., showcasing undergraduate research work. She will travel with her mentor, Emma Sepulveda, director of the University's Latino Research Center, to present her poster and research project, "Significance of Comprehensive Immigration Reform for Undocumented Families of Latin American Descent in the U.S."
"I am particularly interested in the opportunity to research policy alternatives that protect immigrant families' rights and proactively respond to future immigration waves to the United States," she said.
They will meet with Nevada delegates and other political leaders while in D.C.
"Ivon is the story of perseverance," Sepulveda said. "She will put a goal in front of her and won't let anything stop her until she reaches it. She is among some of the most focused, motivated, well-read and well-rounded students I have seen in my 30 years of teaching."
Padilla-Rodríguez will continue her work with at-risk Latino youth this summer in Chile and complete an internship for Chilean Congressman Joaquin Godoy.