NevadaToday
Eren Ozmen The Business of Dreaming Big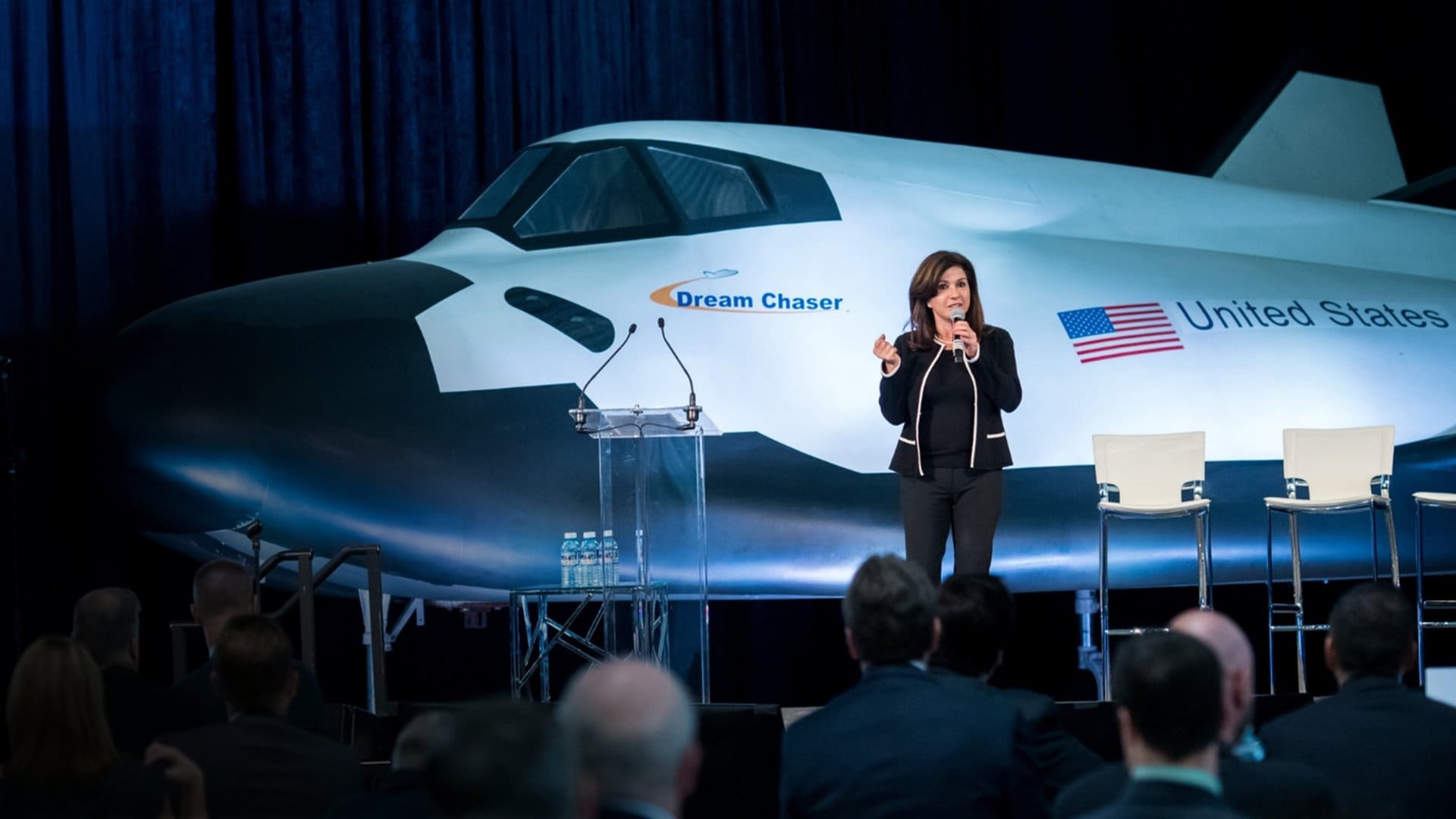 Eren Ozmen
The Business of Dreaming Big
Dream Chaser will service the international Space Station for NASA starting in late 2020. Photos and video courtery of Sierra Nevada Corporation.
It's a story of the American Dream, one that's realized with a philosophy to mind the rules, work hard and dream big.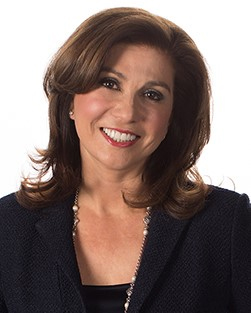 In 1981, Eren Ozmen came to the United States from Turkey to study English. She went on to pursue her Master of Business Administration degree at the University of Nevada, Reno's College of Business. With her MBA in hand, and after demonstrating her financial and technical skills with a local manufacturer by automating their accounting processes, Eren joined Sierra Nevada Corporation in 1988. Back then SNC was a small, family-owned technology company. A few years later, seeing opportunities to add efficiency and scale the company's growth, Eren and her husband, Fatih Ozmen used their own house as collateral to acquire SNC and become its sole co-owners. With strategic leadership and an unwavering focus on integrity at the forefront, the Ozmens grew SNC from a small firm of 20 employees to a team of nearly 4,000 people in 33 locations in 19 states, England, Germany and Turkey. Considered one of the world's fastest-growing and innovative companies, SNC is recognized as a Top Woman-Owned U.S. Government Contractor and as one of the Top 10 Most Innovative Companies in Space.
One of Forbes' Top Self-Made Women, Eren has received a long list of accolades. She is on the Smithsonian National Air and Space Museum Board of Advisors, was presented with the Women in Defense: Service to the Flag award, was recognized as "Woman Role Model of the Year" by Nevada's Attorney General, and Living Legends of Aviation introduced the Eren Ozmen Aviation Entrepreneur of the Year Award - named in Eren's honor.
The mother of two children, both University of Nevada, Reno graduates, Eren remains committed to her Nevada roots. Her passion for giving back to the community that serves as a home to her family and growing business venture is unwavering. In 2014 the Ozmens founded The Ozmen Center for Entrepreneurship based in the College of Business at the University. It has become a center that fosters collaboration across varied disciplines and geographies.
"What makes Fatih and Eren's story so tangible is the fact that they have chosen to steward a culture of entrepreneurialism for our students," University President Marc Johnson said." Our University is proud to acknowledge the great generosity the Ozmens have provided our students enabling them to take that vitally important next step - to take ideas and catalyze them into game-changing entrepreneurial ventures. For inspiration, these budding entrepreneurs will know they are following in the footsteps of two of the finest graduates our University has ever produced."
In 2016, Fatih and Eren Ozmen received Honorary Doctorates from the University of Nevada, Reno. "What makes Fatih and Eren's story so tangible is the fact that they have chosen to steward a culture of entrepreneurialism for our students," University President Marc Johnson said.
A Candid Conversation with Eren Ozmen
What brought you to the University of Nevada, Reno? And, what drove your decision to stay in Reno-Sparks, operating an international, multimillion dollar Business from here?
I always knew my future would be in business. From my teen years, I did everything in my power to help set my path. I came to America when I was 23 years old with just a backpack to pursue my MBA at the University of Nevada, Reno. I even sold homemade baklava at a local bakery to pay the bills while I finished my graduate degree.
The University and Reno/Sparks are such a special part of our world. This is where Fatih and I married, raised our family, grew our company, and achieved our American Dream. Our company has many locations around the country and world, but for us, home still means Nevada.
In terms of operating a global enterprise from Reno/Sparks, I wouldn't have any other way! We are fortunate to live and build our dream in a vibrant local community - look at the innovative businesses, arts and culture - all with outstanding quality of life.
Sierra Nevada Corporation can be a bit of an enigma. With high profile projects like the Dream Chaser Spaceplane, contracts in national security and defense and work in commercial solutions, what is your elevator speech?
This isn't exactly a "speech" because the company's story is so much more personal to us than that. But I'll tell you how Fatih and I think of Sierra Nevada Corporation, especially as it relates to Nevada.
First and foremost we're proud to be an engine generating jobs. SNC has nearly 4,000 employees now. Fatih and I still vividly remember, however, when there were just 20 people at the company, and we still very much think of our employees as family.
Secondly, SNC serves primarily the national security and defense interests of the U.S., and we also get significant attention for our work in space. Many people know us for our Dream Chaser spacecraft - America's spaceplane - which will service the International Space Station for NASA starting in 2020. Unlike space shuttles of the past, we own and operate the vehicle, so it's an entirely different model now for space exploration and the role of private companies in advancing U.S. leadership in space. Fatih and I are really excited about Dream Chaser's many capabilities and opportunities to help other countries access space, especially those who don't currently have the technology or programs in place.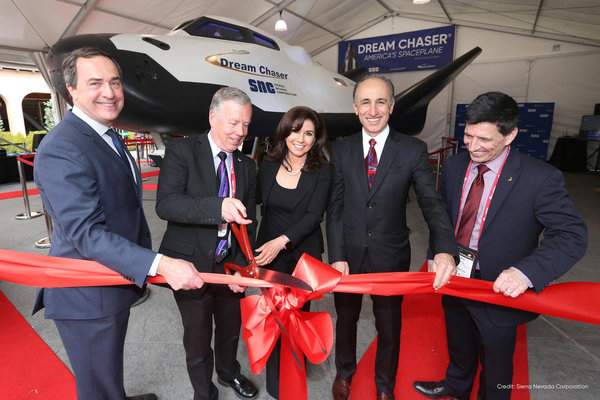 Finally, the growth of the company is a personal story for Fatih and me as much as it is a professional one. When we serve our customers, we are very conscious that this is our way of giving back to the country that gave us our start, and we feel that same way about the University of Nevada, Reno as our launch pad here.
We are immensely aware and grateful for this opportunity and we really believe it is something that could have happened only in America. We've never taken any outside investment to grow the company, which is another extremely rare statement to be able to make in business. It enables us a great deal of freedom and responsibility in managing the company and investing back into our future growth, which benefits both our customers and our employees.
As one of the country's most successful female entrepreneurs, what are some of the challenges you've faced in the business world?
While we have been fortunate to experience many successes along the way, there was never an easy day. It took a lot of determination, perseverance and tenacity.
I faced three major challenges during my career, each one preparing me to deal with the next. The first challenge was when I came to America to pursue my MBA. I was 23 years old. I spoke very little English, and I had no money.
I learned to speak English while studying for my degree and while working long hours to pay for school. It was mission impossible; every morning I woke up saying, "Don't give up. Just one more day." I am so grateful for the quality of my education at the University!
The second major challenge was when I started working at SNC as a financial consultant. I found out that the company was slowly going out of business.
Fatih and I were newlyweds. I had just given birth to my daughter. Life was very uncertain, and we did not have control to make the right business decisions. We decided to take a big risk and buy the company with a handful of employees and a half-million dollar debt at the time. We had no idea whether we were going to make it or not. But I applied my experience from graduate school to our early days owning SNC: Don't give up; focus on what needs to be done today.
With my business and financial skills, and Fatih's vision of future technology and engineering talent, we slowly gained the trust of our customers by focusing on quality and producing high-tech products while maintaining SNC's financial stability with strong company infrastructure.
The biggest challenge, however, was transitioning SNC from a small business to a large business, all the way to the $2 billion level.
This transition is usually when the vast majority of small companies either go out of business or they sell. We realized that we either had to grow SNC or sell it.
In order to break the glass ceiling as the largest female-owned defense company in the U.S., SNC has undergone major transformation. The transformation included acquisition of 19 technology companies and integrating them under a single SNC culture. We also focused on diversification and attracting top talent to compete with tier-1 companies like Boeing and Lockheed Martin. As part of the journey, we are building our own spaceplane, and staying very focused on the evolving needs of our customers.
You have been recognized for your vision and entrepreneurial spirit with numerous awards and distinctions. How do you hope to inspire other female entrepreneurs and what advice do you offer them?
Fatih and I both have been fortunate to experience amazing opportunities and great success. Our journey growing SNC to a leading aerospace and defense company has been marked by decisions, big and small, to persevere. That has defined our trajectory and shaped our legacy. We are grateful for these many opportunities.
As I shift my focus to paying it forward, I look for ways to inspire the next generation. My experiences have taught me many things:
Persist against all odds: Have the passion, the drive and the endurance to persist against all odds. If only I could say it will be easy; the simple truth is that it is not. There is no easy day. But any goal worth pursuing is worth the sacrifices to make it a reality. Look beyond the obstacles and the circumstances. Allow your passion to drive you and give purpose to your actions each and every day. Feel empowered to create your own destiny. Don't focus on money or short-term gains. Do your best to be better than before and always renew yourself. Stay relevant, be grateful, take the high road, don't get caught in daily drama, and make the choice to look forward. Count your blessings every day.
Dream big, and never stop dreaming: Have the courage to dream beyond your circumstances and never stop dreaming. Throughout my life, I worked to push past the expectations for what I can achieve because I was a woman in a male-dominated industry. Even when challenged with setbacks, never lose sight of your dream as it's often in the times we face adversity that we actually achieve the most.
When NASA selected our Dream Chaser spaceplane to transport cargo to the International Space Station, it was a defining moment for SNC, and for me. But before we experienced this exhilarating success, we faced seemingly insurmountable setbacks, including the devastating experience of not being selected the year before.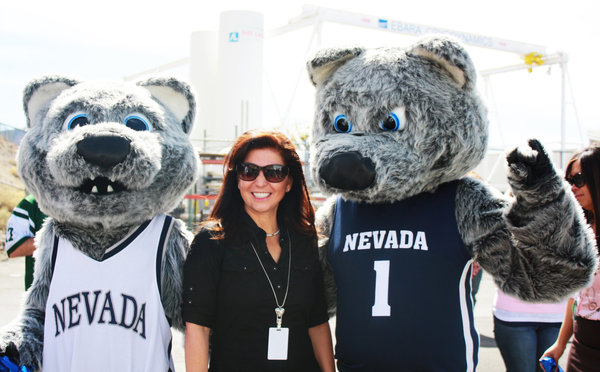 But instead of giving up, we put our trust in our team of engineers and kept going. We personally funded Dream Chaser, taking big financial risks, because we believed that it had the potential to reshape space exploration in the U.S. and internationally. Our courage to dream big paid off. Now, not only will Dream Chaser fly missions for NASA, but it will also give developing countries around the globe an opportunity to fly in space through our partnership with the United Nations.
Stay true to your values: Stand for your principles. Tell it like it is. Make decisions based on the positive impact you will make. Always focus on the win-win for both sides and walk away from deals or partners or situations when they don't feel right.
Sheryl Sandberg, COO at Facebook, is famous for encouraging women to "Lean In." How have you helped women at SNC through policies and organizational practices you have put in place? As a mom yourself, how can companies better support women with families?
I am very proud of SNC's emphasis on diverse hiring practices. We are committed to providing resources for female employees and their families to thrive with a healthy work-life balance. This is personally very important to me.
As a specific example, Fatih and I made it a priority to establish the daycare at our corporate headquarters in Sparks when our children were young and Fatih and I were working hard to build the company. After 27 years, the daycare is still operational today, and every day when I see young mothers and children in the office it reminds me of the resources we needed then, and the resources young families still need now.
One way Fatih and I create a welcoming atmosphere is by setting the example. Our relationship, with each other and with our employees, is built on trust. That's the critical foundation. I think our employees see the mutual trust that Fatih and I have for one another. They see Fatih listening to me and they see me listening to Fatih - the respect goes both ways equally. This sets the tone for the entire organization, to show respect to colleagues despite differences, and whether they are male or female. Leadership is very important and when leaders present that mutual respect, it creates strong relationships and a lot of opportunities. I am really proud that on that level I think Fatih and I genuinely set a good example, because this respect for one another is just in our nature.
"SNC's Dream Chaser is an example of our trademark innovation and agility. We call it an SUV — a Space Utility Vehicle — because of its versatility in missions to low-Earth orbit, including opportunities to usher in a new era of science experimentations."
In 2014, you and Fatih started The Ozmen Center for Entrepreneurship. How important do you think it is for private businesses to work with higher education to promote entrepreneurial activity?
Today's students are tomorrow's entrepreneurs, scientists, engineers and leaders. Fatih and I have dedicated ourselves to sparking ideas and planting seeds for future growth-things that will benefit the generations to come.
Faith and I envisioned a space that helps students and small business owners create new ideas
Over the years, I've enjoyed seeing women and young leaders flourish and realize their full potential within SNC. That desire to help shape the next generation of entrepreneurs was the driving force behind the Ozmen Center for Entrepreneurship. Fatih and and I envisioned a space that helps students and small business owners create new ideas, a resource that helps move ideas into action and a program that fosters innovation. And now the Ozmen Center at the University truly is helping develop entrepreneurs and foster creativity and new enterprise among students and faculty.
If you were to teach a class at the University's College of Business, what would it be and why?
The obvious answer is to teach a course in entrepreneurship. But if I could teach any class I wanted, it would be a course in how to strategically (yet respectfully) speak up from the heart and be yourself.
Finding the courage to speak up is so important, and it can be challenging for young people. This was true when I was a young woman starting out in business, and I see the pattern continue with young women starting out today.
I first started at SNC in 1988 as a financial consultant. Late one night, I was at my desk working on projections, and I discovered that SNC was on the verge of going out of business. At the rate we were going, the doors would only be open a few more months, and I knew the owners were not fully aware of this bad situation.
I went to a colleague's office to deliver the news and was stopped short by his response: "Eren, this is not your concern." At that time, all I could think about was that this is a concern for ALL of us and that I had a duty to the owners to provide them with the facts. I knew that this was the kind of news that could jeopardize a person's job, but I just knew I needed to speak up about it.
Whether my colleague's response was because I was young in the business, it doesn't matter - we all face those defining moments where we must choose whether to speak up or stay silent.
As it turned out, when I delivered the truth to the owners, I earned their trust and I got a promotion. I became the first controller of SNC in January 1989.
Separately, in my experience before SNC I did experience discrimination and a lot of internal competition that created a challenging atmosphere. My advice to young professionals today is to maintain a professional attitude. There will be people who may try to intimidate you or put pressure on you, but remember this is about their personal agenda and not yours. So don't take it personally, and stay above it. Continue to do what you are doing professionally. Stay out of office politics. Try to find a credible mentor at work; this can provide you some backing in difficult situations.
Eren and Fatih Ozmen and the SNC team toast their efforts with a glass of champagne.
What type of person do you think makes the most successful entrepreneur?
You have to have a positive outlook and the courage to dream big with the tenacity and drive to pursue your dreams against all odds.
In my case, the dream was as big as they get - to take our aspirations, passion and determination first to the U.S., then around the world, and finally to space. When NASA selected SNC's Dream Chaser spaceplane to transport cargo to the International Space Station, it was a turning point.
Throughout my journey, when the challenges I faced seemed almost too difficult to overcome, I always found strength in a story about an African tribe. This tribe performed the same rain dance rituals and customs as every other tribe, but every single time this tribe did their rain dance, it rained. When asked what was behind this unwavering success, the tribe leader shared the secret that set them apart: "We dance until it rains!"
Over the years, our courage to dream big – to dance until it rained – has paid off, and we have been fortunate to experience amazing opportunities and great success.
When I left my family and friends behind in Turkey as a young woman to start a new life, I could never have imagined how my life and career would unfold. But none of that success would have been possible if I didn't dream big and believe that anything was possible.
Is there one characteristic you think all entrepreneurs possess? If so, what is it?
Leadership and continuous self-renewal. Being an entrepreneur isn't about money - at least it isn't for Fatih and me. It's about making a social impact by growing and challenging ourselves and everyone around us.
Entrepreneurs especially, I think, are driven by the need and the desire to al ways be better than the day before, or find a better solution to a problem than currently exists.
But you don't have to be an entrepreneur to practice the principal of self-renewal. It boils down to simply setting a goal for ourselves to be a little better than the day before. This applies to everyone - regardless of position or title. I think the reason this approach resonates with me so much is that we can all take full control of this.
I have always said Faith and I don't have to stay entrepreneurial - taking risks, casing dreams. We want to.
I have always said that Fatih and I don't have to stay entrepreneurial - taking risks, chasing dreams. We want to. This is an important distinction. I truly believe we have an opportunity to be part of something much bigger than ourselves, and leave this world a little better than we found it in real, tangible ways.
Who is your business role model and why?
I have been fortunate to have been surrounded by many role models and mentors who played an integral role in my journey.
At a very young age I knew I wanted to be a successful business woman. It's interesting that even at a very young age you know where your passions lie. There was a British TV show that featured a woman who took over her husband's company after he passed away. The show demonstrated how this woman overcame all the difficulties of leading a company in a male-dominated industry and achieved great success. When I watched that show I remember thinking to myself: "That is me!" That TV character was one of the first role models that set my path in business.
Today, I find great inspiration in my children and how they have both followed their true passion and way to make a difference in our world. They give me continued energy and optimism.
Fatih has also been a remarkable role model. We have been on this journey together from the beginning and we have complementary skill sets. While he focuses on technological innovation and problem solving as CEO, I lead the business and finances as the President. But more importantly, he has been the steady force in our unrelenting drive to achieve our dreams.
What's next?
For us, it is our legacy: achieving the higher purpose and paying it forward. Fatih and I focus on how to transition our knowledge and assets to benefit the younger generation. Our focus is on how we inspire them to dare to dream, innovate and carry the torch forward so they can also dream greatly and accomplish amazing things.