NevadaToday
For the Love of Book Arts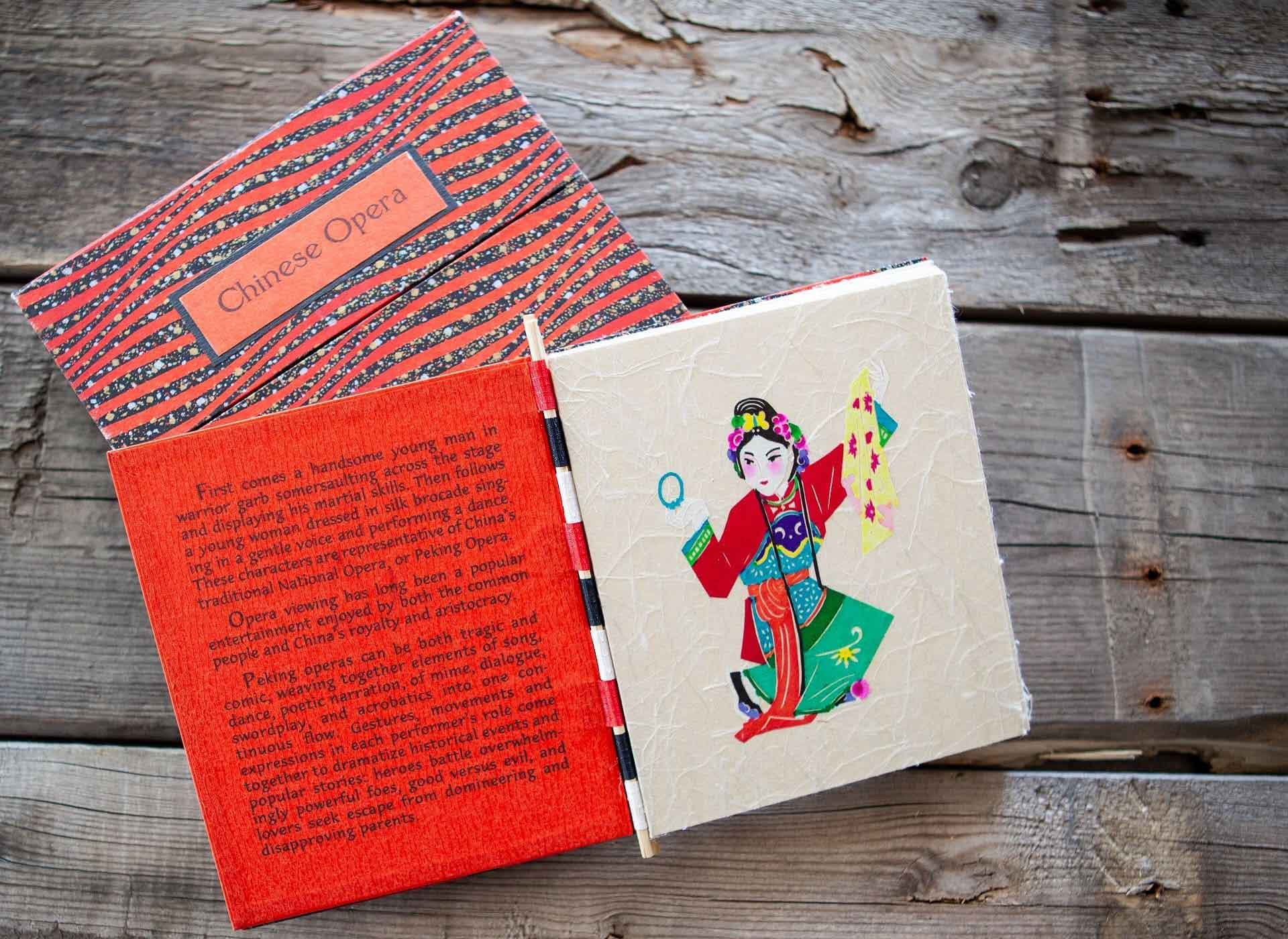 For the Love of Book Arts
"Chinese Opera" was designed and handcrafted by Jill Timm of Mystical Places Press, c2007. The University Libraries copy is number 11 of 22. "These images are authentic Chinese hand colored paper cuts. The main cutting tools are scissors or an engraving knife used on very thin rice paper. The title font is Girdon, and the text font is Lucida Casual. The text is print by Giclée. The cream paper is Ogura Chine, the red and black paper is Eames Diffused. The piano hinged binding is made with Chinese bamboo shewers." -Colophon

Dorothy Lazzarone was a woman who loved books, her family, and Italian cooking. She first fell in love with books when stationed in Davisville, Rhode Island, at Camp Endicott, working as the base librarian. Camp Endicott was a training center for 3,000 Seabees. As her love affair with librarianship, books and information grew deeper she also found herself falling in love with a Navy Seabee.

Dorothy Lazzarone was inducted into the United States Navy on February 24, 1943 at 21-years-old. She was one of 35 Waves stationed at Camp Endicott. While working at Camp Endicott as the base librarian Dorothy met a Navy Seabee, and her future husband-to-be, Albert Lazzarone.


Love is in the Air (…In the Library)
This cute sailor from Sacramento, California would come in every morning and read the Sacramento Bee," Dorothy said in a letter she wrote and left to her grandchildren. "He was very friendly, and we would chat about this and that. One day he asked me if I would like to go to a movie with him. From then on we became an item!"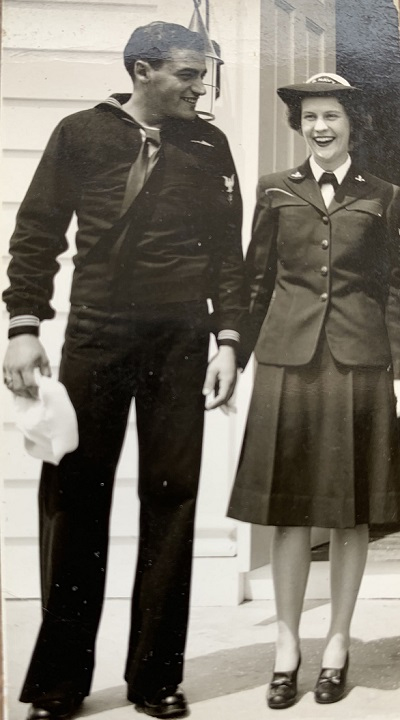 Shortly after becoming an item, Al was transferred to Tufts College in Boston. Dorothy and Al remained in touch. Dorothy was discharged from the Navy Waves in December 1945. Al was discharged from the Seabees in April of 1946. After his discharge Dorothy met Al in Sacramento at his parent's home and on May 26, 1946 they were married.

"Dorothy was a family-first kind of woman," daughter-in-law Bobbi Lazzarone said. "She was a devoted wife and grandmother. She was always cheerful, upbeat and friendly."

Shortly after their marriage, Dorothy and Al moved from his hometown of Sacramento to Reno so he could attend the University of Nevada on the G.I. Bill. He had two years of coursework to complete in order to graduate. While at Nevada Al played baseball for the University's first baseball team and also played basketball under Coach Jake Lawlor. While a student he began working part-time for Harolds Club, a pioneer in Nevada gaming. His first job was keeping minors from entering the front door, and witnessing jackpot wins.

Over the summers of 1946 and 1947 Al also played softball for the Harolds Club team. Harolds Club sent the team on a three-week tour of California cities to market and promote the casino and challenge others to games. After the end of the season, Al retired from the team to pursue a career with Harolds Club in the casino industry.
Al graduated from Nevada in 1947 with a degree in economics. While at Harolds Club he worked his way up the ranks to floor manager, shift manager, and ultimately casino executive; a position he held for 29 years. He left Harolds Club in 1978 and accepted a casino manager position at the Eldorado Hotel-Casino. After leaving Harolds, Al remained with the Eldorado for the remainder of his career. He spent a total of 44 years working in Reno's gaming industry.
A selection of book arts available for browsing in the Special Collections and University Archives located on the third floor of the Mathewson-IGT Knowledge Center.
Al and Dorothy helped develop the Eldorado's annual Great Italian Festival. Dorothy embraced Al's Italian heritage and made it her own. It was Al's mother, Adele, who taught her to cook. After mastering the art of Italian cooking, Dorothy served as one of the original chefs in the first Italian Festival. She participated in the Festival every year until 2012, when she finally turned over the sauce making to her granddaughter Gina. She was 90-years-old at the time.
"The Lazzarones take their sauce making very seriously," Dale Lazzarone said. "My mother was among the first local Italian families invited to cook at the Italian Festival and she loved cooking and sharing Italian food with her friends and family."
Al and Dorothy were married for 68 years. Dorothy passed away in 2014 at 92-years-old and Al passed away in 2016 at 93-years-old. They are survived by their only son Dale and his wife Bobbi, grandsons Rollin and Romeo, and granddaughter Gina and her husband Roni Ventura. There are also six great-grandchildren, with another on the way!
Falling in Love with the Library All Over Again
In a letter to her grandchildren, she said her librarianship work at Camp Endicott was "pleasant and fun."
"One day I was called into Lt. Nasons office," Dorothy Lazzarone said in her letter. "She said she needed someone to take over the base library. I was delighted and said yes immediately."
The base library that Dorothy managed had 10,000 volumes circulated each month. Forty-five leading newspapers from across the country were kept on file and more than 50 weekly and monthly magazines were also available.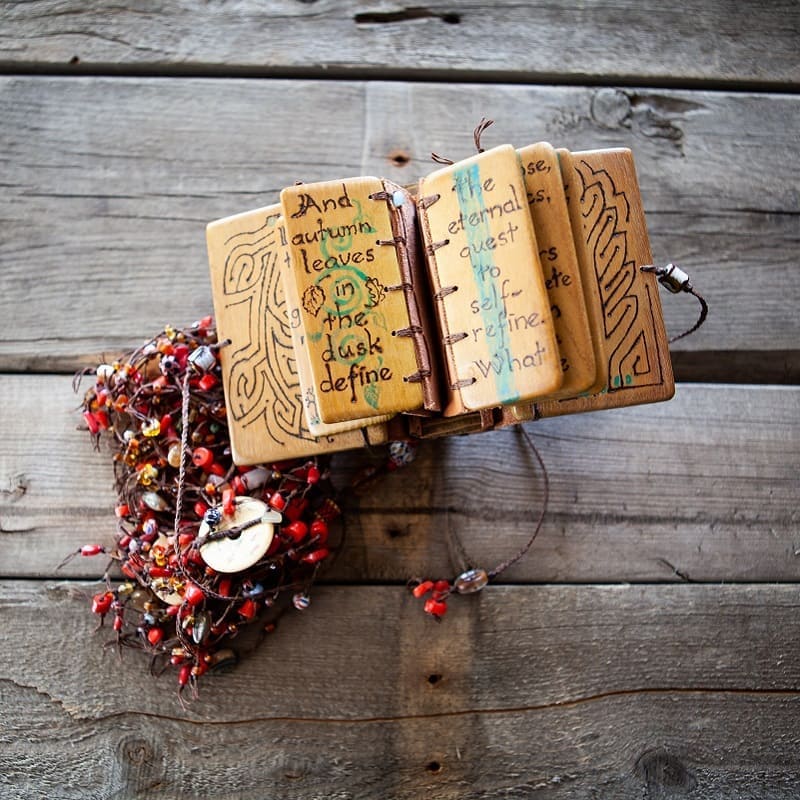 "She liked information and was an avid reader," Bobbi Lazzarone said. "Later in her life her love for libraries resurfaced. She became familiar with the Mathewson-IGT Knowledge Center, and developed a passion and love for the artistic medium of Book Arts."

In her later years, Dorothy often visited Special Collections and University Archives on the third floor of the Mathewson-IGT Knowledge Center and was especially fascinated with the beauty of the Book Arts Collection.

"University Libraries Special Collections Librarians Donnie Curtis and Jacquelyn Sundstrand really helped Dorothy explore and get to know the collection," Bobbi Lazzarone said. "Dorothy's love for Book Arts began to grow in the late 2000s as the University was faced with difficult budget cut decisions. It was around this time that Dorothy, and her family, became University Libraries donors.
To celebrate her 90th birthday, Dorothy's friends and family donated to the Special Collections Department.
When Dorothy passed, Dale and Bobbi Lazzarone decided to honor her memory in a way that celebrated what was important to Dorothy. In September of 2015 they established the Dorothy Lazzarone Endowment for Special Collections.
"Dorothy was a librarian who loved the profession," Dale Lazzarone said. "My mother also loved the Libraries Book Arts Collection very much. Donating to Special Collections and ultimately establishing the Endowment was the perfect way to memorialize and remember her."
For the Love of Book Arts
The Dorothy Lazzarone Endowment for Special Collections established an ongoing source of support for the Book Arts Collection Dorothy so enjoyed. The fund supports the acquisition, enhancement, care, conservation and preservation of the collection. Many University students, faculty and researchers consult and engage with the collection through coursework, scholarly research, exhibits and more. Classes in Art, History, English and Journalism use the collection.
"There is deep value in working to preserve history," Romeo "Ro" Lazzarone said. "My Granny preserved our family history and it is invaluable to us. Because of her passion to preserve history we decided to support Special Collections' efforts to do the same."
The Book Arts Collection includes printed books from the 15th – 20th centuries, including works printed by the early European masters of the craft. Contemporary fine bookmaking is represented by an extensive collection of books produced by presses throughout the United States and Europe. It includes traditional letterpress books with classical typographical design and illustration; along with more avant-garde, non-traditional work and artists' books. The Collection provides a wide-range of books representing the work of significant presses, designers, typographers, and illustrators, in an effort to give users the best examples of the contemporary art and craft of bookmaking. The collection is used extensively in the teaching of book arts classes which are part of the Art Department curriculum and taught by staff and lecturers from the University's Black Rock Press.
"You Are Here" by Julie Chen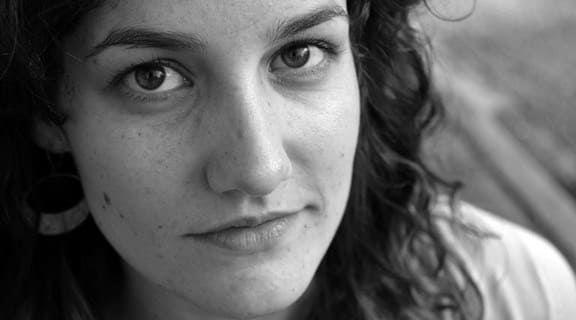 Many of the books in the Collection are examples of fine printing on hand presses, or letterpress publications. Others are handmade artists' books, or works of art in the form of a book, some taking unique three-dimensional forms, some hand printed as a collection of loose pages in a box or folio.

"The Book and Publication Arts program benefits greatly thanks to the Dorothy Lazzarone Endowment," Black Rock Press Director AB Gorham said. "Through coursework our students explore and interact with the Book Arts Collection each semester. It is our hope that Nevada students use the Collection as inspiration to create their own unique book or work of art."
Gorham, a book artist and writer, said the Collection is a source of inspiration for her and members of the Black Rock Press team, including colleague Inge Bruggeman who is Head of the Book and Publication Arts Program.
"The idea with book arts is that it is an artistic impulse," Gorham said. "For example, some artists funnel their creativity into painting, but book artists are interested in the tactile, time-based art object.
"Book Arts looks at the relationship between content and form," Gorham said. "Book Arts is experiential. It is an homage to the subject matter with a focus on abstraction. It builds on the inherent intimate relationship between the book and the reader/viewer. It is portable and something that is to be experienced in sequence; much like you would move through the chapters of a book."
Black Rock Press focuses on the practice of teaching of the art, craft and history of the creation of finely printed books. The Press is a working museum of traditional printing technology. It preserves the history and traditions of the art of the book while simultaneously turning a creative and critical eye toward the book's relevance in contemporary art and culture.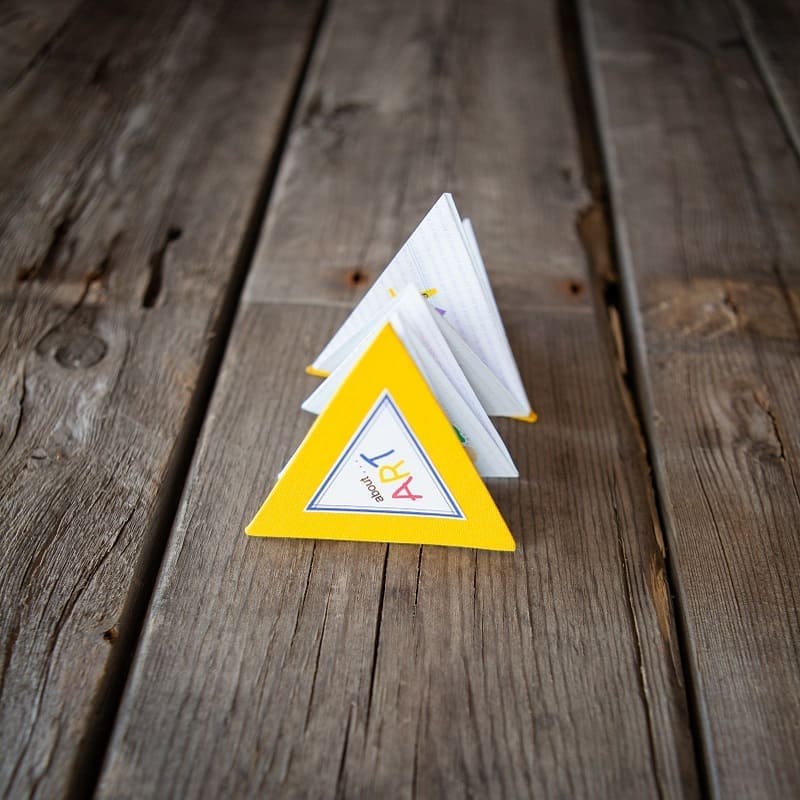 Deepening the Love of Letterpress Through Spaces in Sequence
Gorham, along co-creators from Black Rock Press, Visiting Professor Matt Runkle and Black Rock Press Redfield Fellow Kellee Morgado, recently partnered with University Libraries to develop a Book Arts exhibit now on display in the Whittemore Gallery located on the first floor of the Mathewson-IGT Knowledge Center. The exhibit is on display now through August 16. It is free and open to the public for viewing during regular hours of operation.
"The books included in our exhibit Spaces in Sequence: A Look at the Book as a Medium span diverse themes," Gorham said. "Themes range from personal identity to cultural identity, from break-ups to immigration narratives, memories of war, the conceptual side of owning and driving cars, and breeding standards and body image.
"The artist books approach their subjects with binding materials that reflect these themes, and in doing so, expose, question, and rework the power structures that are entangled in each perspective. My co-curators and I are interested in using the book as a physical space to explore vast and varied themes, structures, modes of expression, highbrow and lowbrow ideologies—in what a book can do, be, and inspire."
"Anotaciónes" by Barry Lopez
Gorham, her team, and University Libraries will celebrate Spaces in Sequence and book arts during the month of July in partnership with Artown.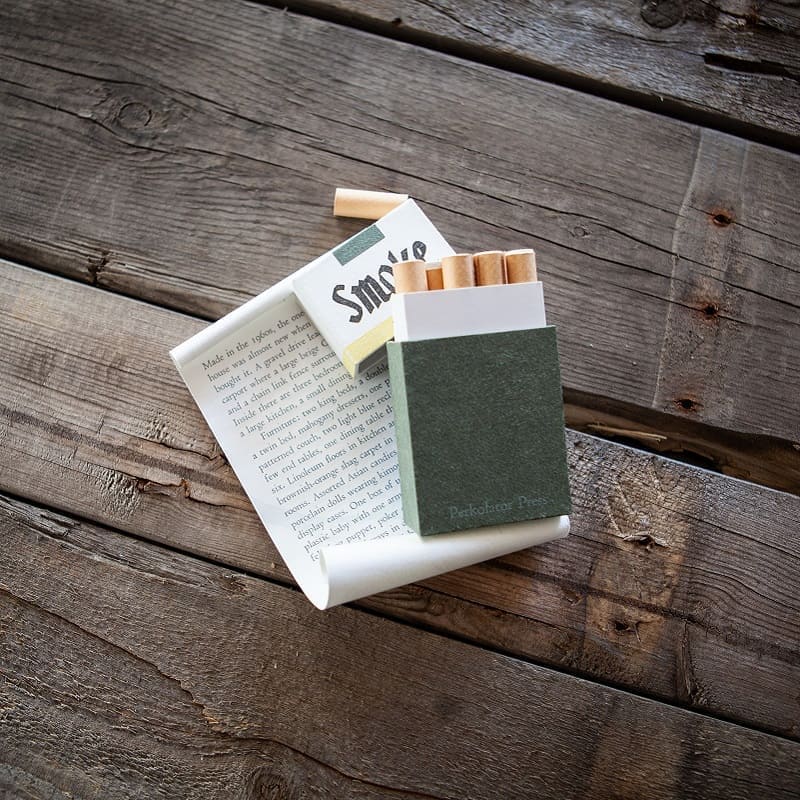 "Of the many ways that currently exist to communicate, archive and disseminate information, the book continues to provide a unique context," Gorham said.

To experience the collection that Dorothy loved so dearly, please join us on Friday, July 12 at 6 p.m. in the Wells Fargo Auditorium for a special presentation by Spaces in Sequence exhibit curator AB Gorham followed by an exhibit reception and hands-on letterpress demonstrations. For more information contact Robin Monteith, associate director of development, at robinmonteith@unr.edu or 775-682-5656.