Applying to college can be a long process. When you hit "submit" on your admission application, you may feel like you never want to see another application again. But you're not quite done—not until you fill out your housing application.
It can sound like a cliche, but living in the residence halls on campus is truly one of the best university experiences you can have. The chance to build new college friendships and make college memories is a once in a lifetime opportunity. And research suggests that living on campus can improve your academic performance as well. Take it from someone who lived on campus for two years—one year as a new freshman and one year as a resident assistant (that's a trained peer mentor who live on your floor, coordinates activities and manages issues that arise). So, as a former resident assistant, here are my ins and outs of living on campus.
Find your perfect room: Understanding dorm layouts
When you first start looking at residence halls it'll probably be a little overwhelming to choose the hall that's right for you. After all, we have more than 10 different options for students. Each hall generally has a few different layouts to choose from, including community bathrooms, suite-style or having your own bathroom.
Community bathrooms: In halls with community bathrooms, you have your own room and roommate, but you'll share the bathroom with the whole floor. There will be men's and women's bathrooms and showers, like many gyms. The plus side of a community bathroom is you don't have to clean it, since universities usually have staff on campus that clean it for you. The University of Nevada, Reno's Manzanita Hall is an example of a residence hall with community bathrooms.
Suite-style bathrooms: Suite-style halls will have a bathroom space you'll only share among one-two other rooms. For example, there could be a six people sharing two showers, two toilets, and two-three sinks. Great Basin Hall is an example of a suite style hall.
Individual bathrooms: And finally, you could have your own bathroom you share with only your roommates. Residents in Sierra Hall have their own bathrooms. In individual bathrooms, you get the most privacy but you also generally have to do your own bathroom cleaning.
Find your people: Living Learning Communities
Once you know what kind of layout you want, consider living in a residence hall with a theme or academic component. Living Learning Communities (LLCs) are floors or sections of a resident hall where students with the same major, social or cultural interest live and learn together.
This can be a particularly useful way to form study groups and meet people you already know will have similar interests.
Staff in these halls will host programs that cater to the students who live in their communities. For example, if you live in our Business LLC, residence hall staff may host programs that focus on how to land business internships or may bring in representatives from our Business Student Council to network with students.
Find your peer mentors: RAs are a resource for you
Lastly, it's important to know who else will be living with you besides your roommates. On each floor within the hall, there is at least one resident assistant (RA) who lives there throughout the semester. They serve as a resource for students on that floor and manages conflicts. They're also there as a peer mentors who can guide you through your first year of college. The best part is, if that sounds like something you want to do, you can apply to be an RA your second semester of your freshmen year.
I hope this helps you navigate housing options on campus. At the University of Nevada, Reno, our housing application typically opens every October. You can apply for housing even before you are admitted as long as you have your NSHE ID. We hope to see you on campus. Go Pack!
---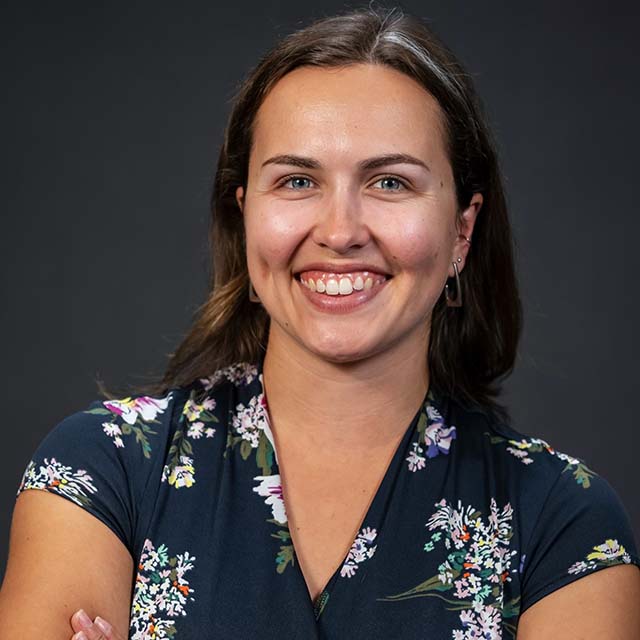 Schaller Desart is Regional Admissions and Recruitment Coordinator at the University of Nevada, Reno. She graduated from the University in 2019 with a B.A. in International Affairs and Spanish and a minor in information systems. She lives and works out of Sacramento, connecting with high school students as they navigate the admissions and financial aid process, including the University's Western Undergraduate Exchange Program.
Request more info
Do you have more questions we can answer? Are you interested in receiving additional information about the University of Nevada, Reno?