NevadaToday
150th anniversary logo selected The 150th anniversary logo that was chosen marks the beginning of our effort to tell a 150-year story of institutional success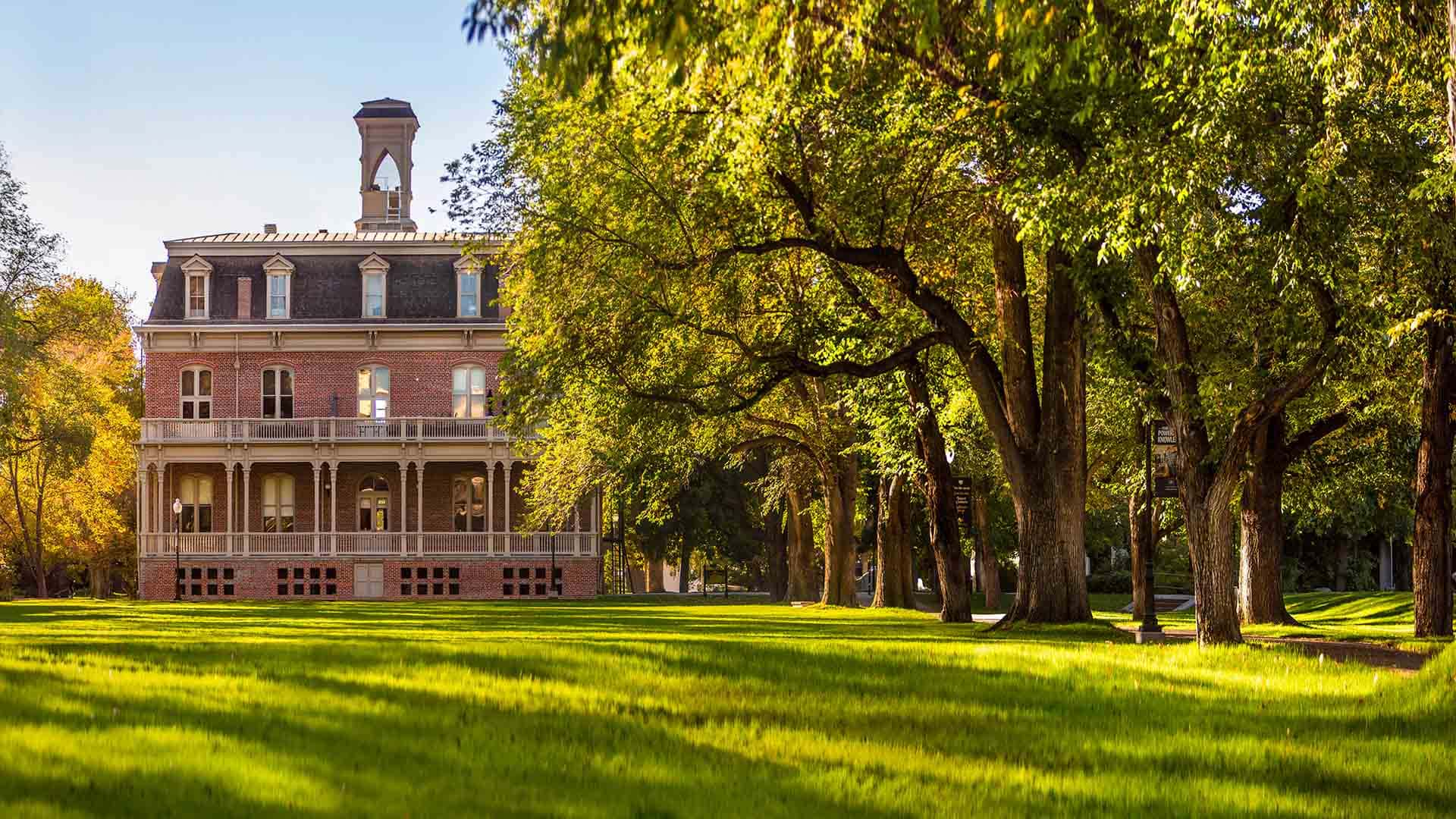 150th anniversary logo selected
The 150th anniversary logo that was chosen marks the beginning of our effort to tell a 150-year story of institutional success
February 15, 2023
Dear Wolf Pack Family,
I hope this message finds you well. This is a week where I hope that you are taking good care of yourself, and that you are also helping others to do the same.
In late January and into February the University sought your input in choosing our 150th anniversary logo. The response was overwhelmingly positive with thousands of votes. Faculty, staff, students, alumni and friends from near and far all weighed in.
The enthusiastic response was a clear reminder that there is a great deal of pride associated with our University, and further, that our people wish to be involved in a big way in commemorating our 150th anniversary. Your responses in choosing the 150th anniversary logo were collectively a huge, "Go Pack!" moment for all of us.
The 150th anniversary logo that was chosen marks the beginning of our effort to tell a 150-year story of institutional success. Throughout our time, the University has been propelled by a very special group of people who have provided our state with personal dedication, talent, creativity, resilience and a deep belief in our institutional purposes. Since we first welcomed students to classes on Oct. 12, 1874, we have been a place where dreams do matter, and where dreams can be realized for the good of all.
Now that we have a 150th anniversary logo, the work begins in earnest. A special 150th anniversary committee has been meeting to develop overriding themes, acknowledgments and events for the celebration, which will begin in October 2023 and run for an entire year. In addition, we want to hear from our campus community through the University's Celebrate 150 website about ideas you might have in making this year-long celebration as special as it can possibly be.
If your participation in choosing the 150th anniversary logo is any indication, we might want to build a bigger Celebrate 150 website!
Thank you to all who participated in choosing our logo. And thank you for your enthusiasm and your embrace of celebrating what we have done, what are we doing today, and what we are hoping to do in the future.
Go Pack!
Sincere regards,
Brian Sandoval
President