The Professional Grounds Management Society recognized the University of Nevada, Reno with a Grand Award in the Society's 2016 Green Star Awards competition. The award was given in the University and College Grounds category for exceptional grounds maintenance. Winners were honored during the Society's 2016 Awards Dinner held Oct. 21 in conjunction with the School of Grounds Management and GIE+EXPO in Louisville, Ky., Oct. 19-22.
"This is an exciting achievement and national recognition for our University," Marty Sillito, assistant director for Grounds Services in the University's Department of Facilities Maintenance Services, said. "Thanks to those who contribute every day."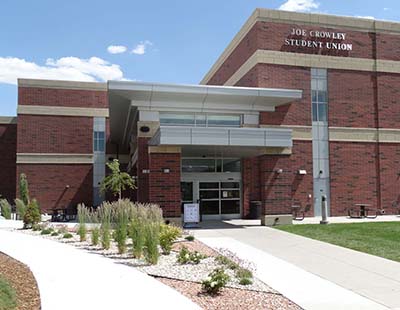 Sillito joined the University in 2013 from Texas A&M where he led the effort there to achieve Tree Campus USA status. Sillito, along with the University's Arboretum Board, his team of 26 grounds crew members, including student workers, and many others worked hard to achieve Tree Campus USA status for the University of Nevada, Reno in 2014, with the official ceremony held on Arbor Day 2015.
"It is a special designation for our campus that so many have worked long and hard to be recognized for," Cheryll Glotfelty, professor of English and chair of the University's Arboretum Board, said. "And it is fantastic news that our grounds are now being recognized for their beauty and maintenance."
The Green Star Awards program brings recognition to grounds maintained with a high degree of excellence, complementing other national landscape award programs that recognize outstanding landscape design and construction. Overall, PGMS presented four Grand Awards, its highest honor, as well as 24 Honor Awards and five Merit Awards in nine categories of competition. View the complete list of 2016 winners.
"I believe we were awarded, in part, because of some of our large-scale green waste diversion, green waste recycling and all-natural soil fertility projects," Sillito said. "The all-organic composted products that the University purchases for its lawns and gardens reduce the reliance on chemical pesticides and herbicides. Our campus landscape also provides a variety of attractive features such as waterfalls, wisteria covered trellises, creeping vines, blooming rose gardens, a wide variety of daffodils, tulips, irises and hyacinth and a beautifully manicured lawn on the historic Quad, which is listed on the National Register of Historic Places and surrounded by century old elms."
Founded in 1911, PGMS is an individual membership society of grounds professionals dedicated to advancing the grounds management profession through education and professional development. Further information on PGMS, the Green Star Award Program and the annual School of Grounds Management & GIE+EXPO is available online at PGMS.org.