It's one of the most common questions in college admissions.
Everyone you ask will probably have a different answer. Some might talk about the social benefits of a career in education or health care. Other people might think it's important to pursue a degree that allows you to explore your passions, such as art or music or dance. Some people may try to emulate successful leaders in their fields.
The truth is, it's a difficult question to answer because everyone has a different perspective about what "best" means.
Here are a few reasons people might select a certain degree:
To improve communities and the world
To help others
To work in medicine
To make a lot of money
To travel a lot
To work remotely
Goal to own a business
To satisfy family expectations
To be creative
Do any of these sound like you?
People choose degrees and majors for a variety of reasons, but for many people, the career a degree can prepare you for plays an important role. According to the Junior Achievement USA and The Hartford survey, 64% of teens and young adults surveyed said enjoying their future career was the most important factor, outside of salary, when choosing a career.
As you create your list of priorities, this article will focus on just one factor you might consider: your career outlook.
Career outlooks or projections can give you an idea of what jobs will be available once you graduate from college. For example, while calligraphy might be a great skill to have, it might be difficult to find jobs using calligraphy.
The U.S. Bureau of Labor and Statistics (BLS) has released a report of job projection for 2020 through 2030, which gives us an idea of where job opportunities are heading for the next 10 years. Here are some highlights of that report.
A college degree will continue to pay off
Jobs that require a college degree continue to out-earn occupations that do not require a degree. Individuals with a bachelor's degree made a median annual salary of $78,020 in 2020, compared to a median wage for all occupations of $41,950, according to the BLS.
Median annual salary by education level

| Education level | Median weekly earnings |
| --- | --- |
| High school diploma | $809 |
| Some college, no degree | $899 |
| Associate's degree | $963 |
| Bachelor's degree | $1,334 |
The growing importance of a higher education in the job market is evident, with nearly 40% of the U.S. population holding at least one college degree in 2021, compared to 30% of the population in 2011.
Occupations projected to have the highest salaries
BLS data also reveals the median salary professionals in various occupations earn in the U.S.
The business field includes several occupations with median annual incomes that exceeded $100,000 in 2020. These occupations generally require a bachelor's degree and include:
Computer and information systems managers ($151,150)
Financial managers ($134,180)
Medical and health services managers ($104,280)
General and operations managers ($103,650)
Within the computer science and engineering field, software developers and software quality assurance analysts/testers earned a median annual wage of $110,140, while information security analysts had a median wage of $103,590.
With a graduate or professional degree, you may be able to earn even more.
Jobs expected to have the most growth
BLS expects significant growth in a variety of occupations, particularly in the field of business, with more than 500,000 expected annual jobs available in general and operations management, accounting and auditing, management analysis, and marketing research.
The BLS expects careers in software development and quality assurance analysis to provide 189,200 annual job opportunities, while positions in elementary and secondary teaching are expected to create almost 200,000 jobs annually.
The U.S. continues to have incredible need in health care, with almost 200,000 jobs projected to be available annually for registered nurses.
So, what if your major was not included here?
Keep in mind this is a very high-level list of occupations. Through 2030, the BLS expects jobs across all occupations to grow by almost 12 million, with opportunities in a range of sectors including health care, hospitality, business services and more.
You should also remember that while some occupations require specific degrees (nurses, physicians, accountants), many degrees are flexible. For example, a software developer may move into a business management position in the technology field and high school teachers might become high school guidance counselors.
While job growth and expected income can be an important part of your degree selection, they should not be your only criteria. Your interests and talents will also play a large role in that decision. Check out our article "Applying to college as an undeclared major" for further help with choosing a major.
Data from Elka Torpey, "Projected openings in occupations that require a college degree," Career Outlook, U.S. Bureau of Labor Statistics, September 2021.
---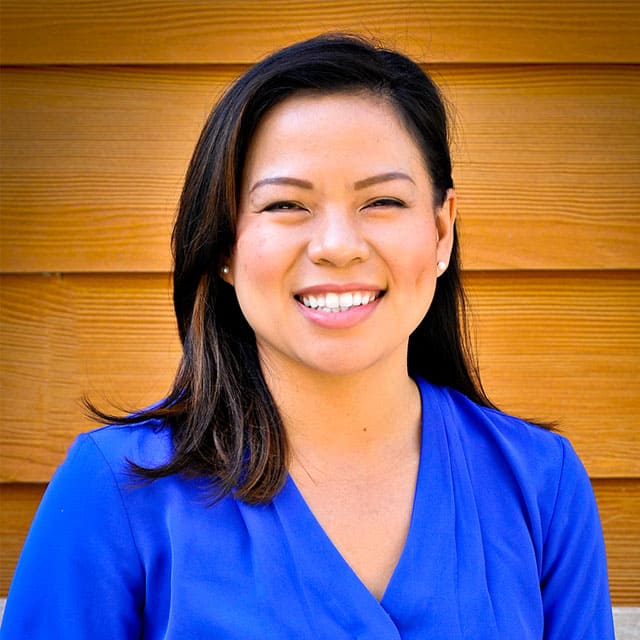 Jeanette Chan-Rivera, M.S. is the Manger of Recruitment and Marketing at the University of Nevada, Reno. Over the last 15years, Jeanette has worked with hundreds of families navigating the admissions, financial aid and college readiness process. Her work also includes marketing and communication on behalf of the University's Office for Prospective Students.
Request more info
Do you have more questions we can answer? Are you interested in receiving additional information about the University, the admissions process, applying, financial aid or more?