Growing up in Mesquite, Nevada, after moving from Jalisco, Mexico, college seemed like an unreachable dream.
As a senior at Virgin Valley High School, I felt mature and responsible, especially when it came to my studies, but college was something completely different. Being the first person in my family to attend a university seemed unrealistic and altogether unattainable. The fears were many, but leaving my family and finding a way to pay for college were at the top of my list.
My parents were supportive of my goals, but with barely an elementary-level education, they struggled to answer the many questions that arise during the college process. Fortunately, a University of Nevada, Reno admissions coordinator made a visit to my school and helped me every step of the way.
During my first meeting with the admissions coordinator, they addressed one of those big concerns, paying for college. I soon learned that there were several financial aid opportunities that would make college really affordable. So, I got to work and spent my senior year applying for financial aid, grants, and a lot of external scholarships. I knew every dollar I earned from grants and scholarships would be one more step towards my goal of going to college. And, it paid off. At the end of my senior year I had earned enough awards to cover the cost of tuition!
A few month later, I packed my bags and headed north to start my adventure at the University of Nevada, Reno. When I got there, I quickly realized the University was very intentional about helping students succeed.
#1: Seek out supportive staff
First, and most significant, I had access to staff who genuinely cared. From my admissions coordinator to my financial aid advisor, they were always available to answer my questions and provide advice. During meetings I was greeted with a smile and was never made to feel rushed.
#2: Take advantage of programs for first-generation students
Second, the programs and services on-campus for first-generation students were free and easy to join. Having access to them was the biggest reason why I persisted and graduated.
During my freshman year, I joined the TRiO Scholars program and received personalized tutoring, career guidance and financial support. The Center; Every Student Every Story was another resource I visited to do homework, access free printing and to simply take naps.
I frequented these two offices when I felt overwhelmed and wanted to quit. I could always find a mentor who listened patiently and helped me refocus.
#3: Connect with other students in on-campus housing
Third, on-campus housing was fundamental in helping me get acclimated to this new lifestyle. It was also the reason my parents allowed me to move 500-miles away. My admissions coordinator explained all the measures the Residential Life & Housing department offered to keep me connected, motivated and safe.
During that first year I lived in Nye Hall where I built memories that will last forever. I enjoyed having a roommate, and the food at the dinning café and other on-campus restaurants was delicious. Not having to cook or wash dishes was also a plus! I quickly met other residents from my hall and found people to shop with, attend fun events and activities, and cheer with at football games.
#4: Gain skills and mentors by working on campus
Fourth, holding a ten-hour a week student job helped me polish my soft skills and meet amazing people. My student job gave me the opportunity to become a mentor to middle schoolers that were a part of the Dean's Future Scholars program. The job was fun, offered flexible working hours and paid well. Out of the 3,000 student jobs the University offered, this was the one I wanted. My supervisors at the Dean's Future Scholars program were also professors at the University and became my role models.
#5: Get involved in student groups
Last, but not least, the fifth reason for my success was due to student involvement opportunities. During my sophomore year, a group of eleven of us started the first Latina-based sorority at the University of Nevada campus (Kappa Delta Chi, Inc.). That required a lot of effort, but it was all worth it. As a member I was required to maintain a strong GPA, complete community service hours and hold social events. My sorority kept me motivated, and taught me valuable life skills including how to collaborate and efficiently manage my time.
Almost two decades have passed since I was that nervous high school senior. I've earned both bachelor's and master's degrees at the University of Nevada, Reno and I have a career I love. My younger brother also received his bachelor's degree at the University and two of my nieces will start their college at the University this fall. I am forever grateful to the University of Nevada, Reno and to those who believed in me. I would like them to know that not only did they change the course of my future, but they continue to make a big impact in the future of many more!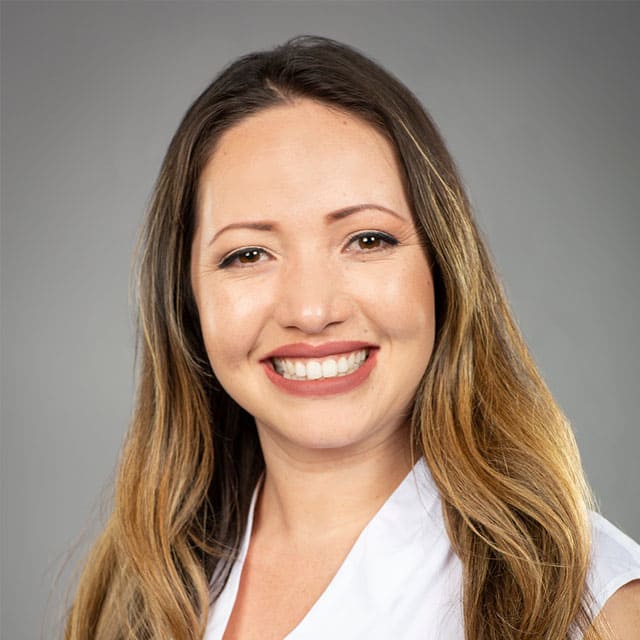 Carolina Martinez is a Senior Admissions and Recruitment Coordinator for the University of Nevada, Reno. Her office is located at the Las Vegas Office for Prospective Students where she assists prospective students and their parents with the Admissions, Housing and Finical Aid processes. Carolina is originally from Jalisco, Mexico and moved to the United States at the age of 13. She attended the University of Nevada, Reno and received a Bachelor of Science in Business Administration and a Masters of Arts in Education. Carolina is a first-generation student and participated in the TRiO Scholars Program as an undergraduate. She was also an active member of various clubs and organizations including Kappa Delta Chi, Inc., the first Latina-based Sorority at the University of Nevada, Reno campus. Carolina is bilingual and assists the Spanish-speaking community. In her spare time, she enjoys traveling, shopping and visiting with family.
Request more info
Do you have more questions we can answer? Are you interested in receiving additional information about the University of Nevada, Reno?