So you want to go out-of-state to a top tier university? Pretty soon you might realize that can be an expensive endeavor. The best schools have great faculty, top notch facilities and impressive resources but for an out-of-state student, that can come at a high price.
The WUE (Western Undergraduate Exchange) program can help. It allows students from western states to go to college in other western states and pay a reduced tuition price. But every school does it a little differently and that might leave you wondering, why Nevada?
1. Less expensive than in-state back home
That's right, WUE at Nevada might be more affordable than paying in-state tuition at your home state's comparable university. This National Tier 1, Carnegie R1, flagship research university boasts a WUE tuition that beats in-state tuition at the University of California (UC's), University of Oregon, University of Washington, University of Arizona, and University of Colorado Boulder. Check out our costs for first-year, out-of-state students.
2. The Goldilocks zone
Some planets are just the right distance away from the sun where they don't get too hot or too cold to support life. Think of it like this: mom, dad, and all your friends back home are the sun. Too close and you risk smothering yourself in their warm embrace; too far and you risk the cold isolation of a cross country plane ticket to Thanksgiving.
At Nevada, you're a two-hour drive from Sacramento, four-hour drive to the Bay, and a two-hour flight or less to almost every major city in the western US. That's the perfect distance to avoid the dreaded "pop-in" but preserve a spontaneous weekend trip for mom's home cooking.
3. WUE requirements are actually accessible
Remember how I said everyone does WUE differently? Well at some places that might mean you have a whopping 2 programs to choose from (no, seriously). At others it might mean you need a 3.95 high school GPA (again, seriously).
That's not how we do it. At Nevada, WUE requirements for incoming freshman are a 3.25 GPA and you can pick from ANY of our 70+ undergraduate degree programs.*
*Check the WUE website for all the details.
4. Call it what you want
Some places call it a scholarship, others a tuition discount. Some places tell you what you pay, others tell you what you save. At the end of the day, the Western Undergraduate Exchange program lets you pay 150% of a school's in-state tuition. The difference between that school's in-state and out-of-state tuition will ultimately determine how impressive the number looks on your financial aid package.
When it comes down to it, at Nevada you save a lot (WUE tuition is about $12k less than out of state tuition), pay a little (about $12k/year), and if you want to brag at a dinner party call it a $50,000 scholarship (save $12,356 every year for years and round up a few hundred for good measure).
5. Line 'em up (scholarships) and knock 'em down (student debt)
A lot of places that offer WUE only let you have WUE and you CAN'T combine it with their other scholarships.
Not how we do things (see a pattern?). At Nevada, you can combine WUE tuition with our other University scholarships, and the best and brightest have their sights set on the prestigious Presidential Scholarship, coming in at another $8,000 per year, every year, for four years.
All this sound too good to be true? Ask someone who did it themselves! The Pack is everywhere. Some of us are writing blogs about it, trying to make sure this best kept secret doesn't stay secret for long.
---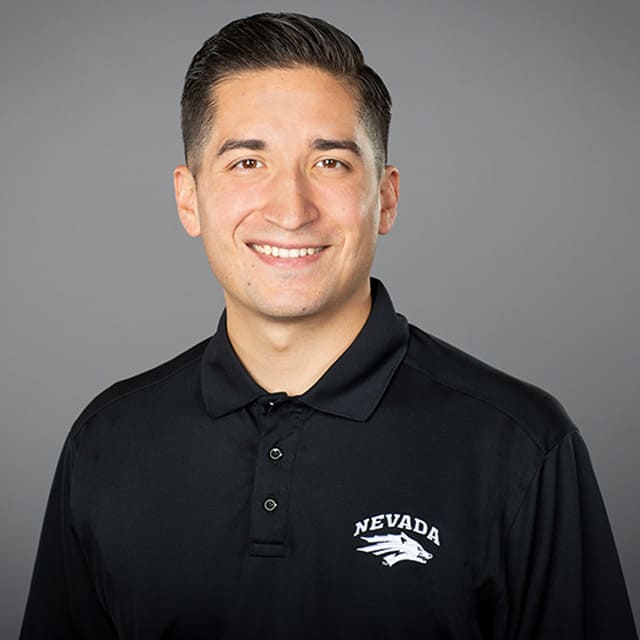 Justin Bouldt, M.A., is the Manager of Outreach and Recruitment at the University of Nevada, Reno. Justin is a first-generation college graduate originally from Sacramento who earned his BS. in Business Administration in 2015 and M.A. in Higher Education Administration in 2019. He works on the University of Nevada, Reno campus serving students from all over northern Nevada and select states around the country.
Request more info
Do you have more questions we can answer? Are you interested in receiving additional information about the University, the admissions process, applying, financial aid or more?