Being environmentally conscious is both important and easier than you might think. Whether you're beginning your journey in sustainability or already live a low-waste lifestyle, the key to being green can be as easy as educating yourself. At the University of Nevada, Reno, students have a variety of opportunities to be eco-friendly.
#1. Earn a degree in sustainability
Sustainability is a topic that spans multiple academic fields, which means nowadays you don't have to study environmental science (which you can do at the University of Nevada, Reno!) to be green. Your environmental passions can turn into a career whether you want to study the sciences, the liberal arts or both. Environmentally conscious majors to consider include the following:
#2. Get involved in eco-friendly clubs
Whether being green is a passion you know will turn into a career or the reason you went vegan, you probably want to meet other people with the same mind set. Check out a list of University of Nevada, Reno clubs and find those that focus on sustainability, such as:
Food Recovery Network: National, student-led movement working to fight food insecurity and food waste. We have a chapter on our campus!
Enactus: Nationwide entrepreneurship competition focusing on sustainable practices. Again, we also have a chapter on our campus!
The Environmental Club: Focuses on the intersection of sustainability and social justice through outreach
Volunteer Club: Volunteer in Reno's community to reach the club's goal of funding the first year of tuition for a houseless, Reno teen.
#3. Get active in sustainable community organizations
Reno is lucky enough to be close to beautiful, natural landscapes that inspire people to create non-profit organizations that want to protect it. Did I mention these orgs hire our students too?
In a community as cool as Reno, there are always new opportunities around the corner, and I expect these lists to grow as environmentalism becomes even more important to our campus, because the best part about the Wolf Pack is we listen to our student's voices and opinions.
---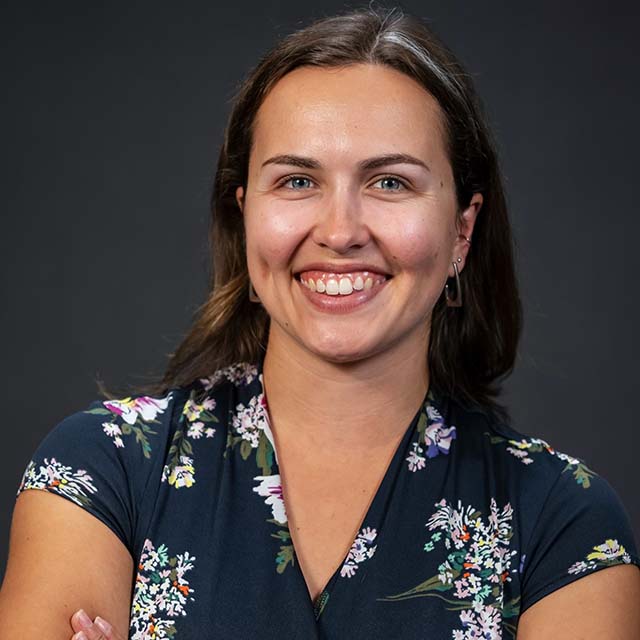 Schaller Desart is Regional Admissions and Recruitment Coordinator at the University of Nevada, Reno. She graduated from the University in 2019 with a B.A. in International Affairs and Spanish and a minor in information systems. She lives and works out of Sacramento, connecting with high school students as they navigate the admissions and financial aid process, including the University's Western Undergraduate Exchange Program.
Request more info
Do you have more questions we can answer? Are you interested in receiving additional information about the University of Nevada, Reno?