Fall brings the changing of the leaves and crisp autumn air. It also means it is time to starting thinking about your FAFSA.
The Free Application for Federal Student Aid is an application that can make you eligible for many different types of financial aid, so it's important to fill it out correctly. Here are some tips we've found that can make filling out the FAFSA easier.
1. Get your FSA ID and parent FSA ID now
Did you know that you can get your FSA ID now? This acts as your login and your electronic signature needed to complete the FAFSA. Getting your FSA ID early saves you time when completing the actual FAFSA.
Each student and one of their parents need an FSA ID. This is a unique identifier based on your name, date of birth and social security number.
2. Use the IRS Data Retrieval Tool
This is the single biggest time saver when completing the FAFSA. Instead of crunching the numbers on your tax return, everything is pulled in for you and your parent. It ensures the numbers are all accurate too. You will see this pop up on the student tax section and the parent tax section. Not everyone is able to use the Data Retrieval Tool, but if you can, make sure you do.
3. Know your FAFSA deadlines
Pay attention to deadlines! Our FAFSA priority submit date is February 15, which probably feels like plenty of time. However, we know with everything going on around us that will creep up fast. You want to ensure that your FAFSA is submitted before this date to maximize the aid that you receive.
Every school can set its own FAFSA priority date, so make sure you check with any school you are interested in.
4. Have everything ready to go
The bulk of the work needed for your FAFSA is getting everything you need ready. Start tracking down paperwork or information now so you have it all on hand when you start to fill out the FAFSA. We recommend having:
Your social security number (or Alien Registration number, if eligible non-citizen)
Your parent's social security numbers (if applicable and you are a dependent student)
2020 tax return for student and parent
2020 W2s for student and parent
5. Ask for help from financial aid experts
The FAFSA is a federal form that you send to the schools you are interested in attending. That means any university you are interested in can help you fill it out. Our Office of Financial Aid at the University of Nevada, Reno hosts workshops and is present at local FAFSA workshops to assist you. You can also call us, come to our front desk, pop in virtually or reach out to us on our FAFSA Fridays.
If there is a question or something you are not sure about, it is always easier to get it right the first time. We are here to help you!
6. Double check, double check again!
And then, check it again. One of the biggest issues we see with the FAFSA is simply numbers being entered incorrectly. Social Security numbers, date of birth, tax information, etc. Another common issue we see is entering student information when the FAFSA is asking about parents and vice versa. Make sure you are entering everything correctly! While mistakes can be fixed, it is always easier to get it right the first time.
The FAFSA does not have to be intimidating. Go in prepared and ask questions when you need to. We want to ensure that you can qualify for as much aid as possible.
---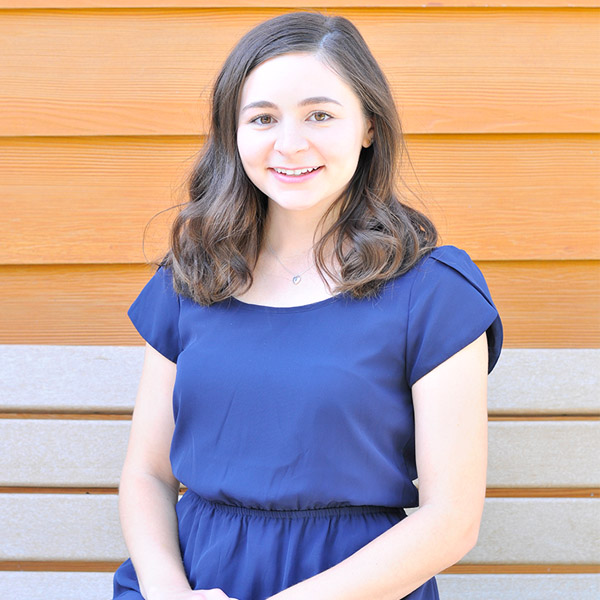 Elizabeth Nubel, MBA is a Senior Financial Aid Advisor and Admissions Coordinator at the University of Nevada, Reno. She has participated in 100+ presentations and special events across the state of Nevada with emphasis on financial literacy and college readiness.
Request more info
Do you have more questions we can answer? Are you interested in receiving additional information about the University, the admissions process, applying, financial aid or more?