Happy New Year!
It's 2022, and the clock is officially ticking. High school graduation, prom, senior photos, final exams and (thankfully!) a few more months to learn how to do your own laundry before you're off to college. But don't worry. I'm going to help you ask the important questions on this college journey and get 2022 started on the right foot.
Have you even started?
Have you been ostriching the college application process? You know, burying your head in the sand with the hopes it will magically disappear? Well, it's time to lift your head out of the sand and get going. Fortunately, there are many colleges with rolling admission deadlines that are still accepting applications. And bonus, you may still be eligible for scholarships and grants.
Ask yourself:
Have I completed applications to my top choice schools?
Did I apply to an in-state option?
Are there any other schools that I should be applying to?
If you're applying a little bit later in the game it's okay. Stay focused. It can be done. February 1 is the priority admission deadline for scholarship consideration at the University of Nevada, Reno. You can begin your application today.
Did you check your checklist?
Here's the good news, every college provides an online checklist for each student that applies to their school. The bad news? Every college provides an online checklist for each student that applies to their school.
As overwhelming as the checklists can be, they are important, especially when it comes to financial aid. Most colleges require additional documents such as official transcripts, SAT or ACT scores, AP scores, and sometimes college essays and personal statements. Locating your student portal for each college you've applied to is an important next step.
Ask yourself:
Did I locate my student portal?
Am I able to view my "To Do" list?
Do I need to submit any additional documents right away?
The MyNEVADA student portal at the University of Nevada, Reno is your place to ensure your file is up to date. In MyNEVADA you'll find your To Do list for admissions, financial aid, housing, class registration, housing, and more.
Where are you living?
Have I seen students arrive on campus without their living situation figured out? Yes. Yes I have. Don't be that student. Applying for housing on-campus is a separate process from applying to the college, and housing is often assigned on a first-come, first-served basis. If you have a housing preference, it's time to get that application in.
Ask yourself:
When should I apply for housing in order to get my top choices?
What is the last date I can apply for housing?
How do I tour the housing options?
What can I do if I change my mind?
Be sure to take advantage of on-campus tours (if available) or virtual 360 tours on university housing pages. Connect with university pages on social media to ask questions to current students and staff about their experiences of living on-campus.
How much is it going to cost?
Don't wait until May to have The Talk. You know, the financial aid talk. What you believe your family can afford for college may be different than what your family can actually afford. It's important to really understand how financial aid works.
Ask yourself:
What is the maximum for grants that I can get from the federal government, Free Application for Federal Student Aid (FAFSA)?
What is the maximum for student loans that I can get from FAFSA?
What awards are available to me from each university?
Are there local scholarships I can apply for?
How much will the cost of college be for my first year, second year, etc?
Connecting with a financial aid advisor for each school that you've been admitted to allows you and your family to get a better handle of financial aid at that university.
When do you sign-up for classes?
Now? Yes, now! Did you know that the University of Nevada, Reno starts registering new first-year students as early as January? That's right! You can get a college class schedule even before you graduate from high school.
Ask yourself:
When does college class registration begin?
Are my classes set in stone?
What if I get new test scores (AP, IB, SAT, ACT or college credit)?
What should I do if I decided to change my major before classes begin in the fall?
When do I meet with an academic advisor?
What if I want to add a major or minor?
One more?
And finally, enjoy! This is your last semester of high school. Just a few more months before you are officially an adult. Enjoy this time with your friends and family as you celebrate this HUGE milestone, high school graduation. You should be proud of yourself, we are certainly proud of you!
Cheers to 2022!
---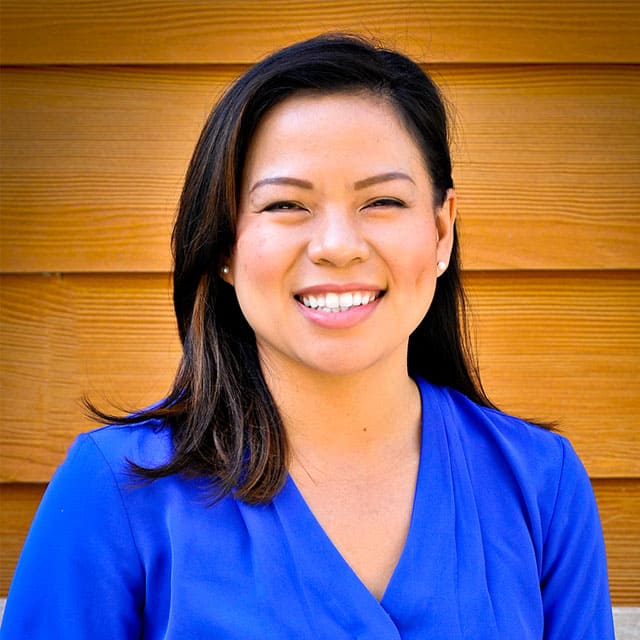 Jeanette Chan-Rivera, M.S. is the Manger of Recruitment and Marketing at the University of Nevada, Reno. Over the last 15years, Jeanette has worked with hundreds of families navigating the admissions, financial aid and college readiness process. Her work also includes marketing and communication on behalf of the University's Office for Prospective Students.
Request more info
Do you have more questions we can answer? Are you interested in receiving additional information about the University of Nevada, Reno?