Dogs, cows and horses, oh my! There are many different tracks you can take in veterinary school, but the first step is to apply. Getting the most out of your animal experiences will get you far in the application process, but here are a few more useful tips to get you closer to achieving your dream career!
#1. You can go to veterinary school with any degree
Veterinary schools will accept any undergraduate degree as long as you have fulfilled the prerequisites. A few people also get into veterinary school by only taking the prereqs, but most applicants have at least a B.S. The American Veterinary Medical Association (AVMA) keeps a list of required and recommended courses for all the accredited schools.
Professor of Veterinary Microbiology Mike Teglas says that most schools require at least biology, inorganic and organic chemistry, biochemistry and physics. Check the specific requirements of any schools you are interested in to make sure you're fulfilling them all. A few colleges offer a major in veterinary science or pre-vet programs, but they're not required. Some more common undergrad degrees are biology, animal science, zoology, biochemistry and microbiology.
#2. Schools look for more than just GPA
The average GPA of students accepted into schools of veterinary medicine is 3.3-3.7, but schools also look for applicants to have a variety of life experiences. Teglas recommends that students look for many different animal experiences, such as shadowing different types of veterinarians and participating in different animal-related activities, like rodeos or equestrian events. Working with your own animals also counts as experience.
Schools also look for community involvement, such as through different clubs and orgs, or community service. Teglas said that showcasing leadership skills at clubs, jobs, or through community involvement in applications can give you an extra edge. Having a job as an undergrad can also boost your application, with extra points if you worked with animals in any capacity!
#3. Make sure you have all your application elements
Most veterinary schools require a GRE score and a few require the biology GRE. The Graduate Record Exam has three sections; analytical writing, verbal reasoning and quantitative reasoning. Most students take the GRE during their junior year or early in the senior year, but studying can start as early as your sophomore year. You can check the website of schools you're interested in to see what the average GRE score was.
Applications also require letters of recommendation, one of which must be from a practicing, licensed veterinarian. Teglas recommends to start making connections with different types of veterinarians now so you have a better idea of what you want to emphasize in your studies.
Finally, perfect your personal statement! Including your work experience and career goals are obvious choices, but colleges want to see a well-rounded applicant. Talk about your hobbies and interests outside of veterinary medicine and how they've had an impact on your schooling or career choice. These are also great places to showcase your leadership experience and communication skills!
#4. Streamline the application process
You put all that work into your application, now you just need to get it into the hands of college admissions officers! The Association of American Veterinary Medical Colleges offers lots of useful information about different schools of veterinary medicine, such as cost comparisons and a fast way to apply to different veterinary schools. You can use the Veterinary Medical College Application Service (VMCAS) to send your application and all your required materials to all the colleges you're applying to and monitor for any additional actions you may need to take.
Teglas said that the most important thing to keep in mind when going through the application process is that veterinary schools are expensive! Make sure you only send applications to schools you're interested in to help cut costs.
Interested in learning more about how to become a vet? Read part one of our conversation with Mike Teglas, professor of veterinary microbiology at the University of Nevada, Reno about what high schoolers can do to start their career in veterinary medicine.
---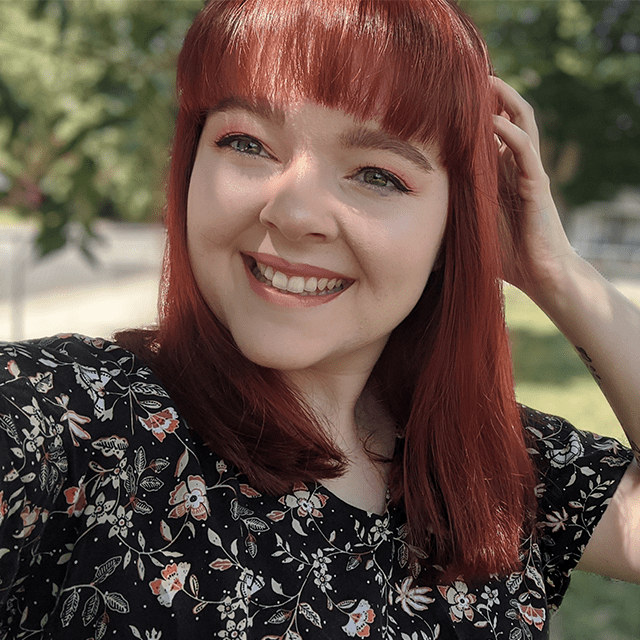 Catherine Schofield is a senior at the University of Nevada, Reno. She will be graduating in May 2022 with a Bachelor of Arts in journalism and dual minors in information systems and women's studies. She is currently interning with the Office of Marketing and Communications and serving as social media manager for two Reynolds Media Lab accounts, The Reynolds Sandbox and Our Town Reno. She is passionate about new media and challenging herself to get more young people engaged with news online.
Request more info
Do you have more questions we can answer? Are you interested in receiving additional information about the University of Nevada, Reno?