Applying to college is scary enough without the stress of choosing between 3,000 different universities in the U.S. alone. So, when it comes down to it, it's easy to choose what you know.
Especially for students I talk to in California, the University of California (UC) and California State University (CSU) schools tend to be the end-all-be-all. However, when you sit down and actually make your college list, I highly encourage you include the University of Nevada, Reno and I'll tell you why.
#1. Save $12,000 a year
The University of Nevada, Reno is the state's flagship public institution. As a Tier 1 research institute, students get the experience of a UC but at the price of a CSU. Since Nevada is part of the Western Undergraduate Exchange Program (WUE), qualified students graduating from high school in WUE participating states and territories pay 150% of our in-state tuition.
This means instead of paying the full $23,000 out of state tuition, WUE students only pay about $11,000 per year in tuition. Or you can think of it as saving $12,000 per year for four years. Coupled with the fact that housing in Nevada is often cheaper than California, you don't have to break the bank to graduate.
#2. Graduate in four years
Speaking of graduation, another University of Nevada, Reno plus is that classes and academic programs are not impacted. Impacted programs in the UC and CSU systems mean there are more students interested in a program than there are spots available to give.
This means you may not only have to meet university admissions criteria, but also meet additional criteria specific to your major in order to start your desired program your first semester as a freshman. This could set back your graduation time to five years or more and ultimately cost you more money.
At the University of Nevada, Reno, none of our 145+ academic programs are impacted. This means as long as you are admitted to the university, you are able to study any program of your choice. You can even start college undeclared, change your major a few times like I did and still graduate in four years.
#3. Different admissions requirements
Admissions requirements for the University of Nevada, Reno are also very different from the A-G requirements in California. At Nevada, we do not require foreign language, college preparatory, or visual and performing arts courses in order to be admissible. Instead we look at what we call core, academic classes consisting of:
4 years of English
3 years of math
3 years of natural sciences (including biology and chemistry for example)
3 years of social sciences (including history and government for example)
The key difference for you to remember is that we are not evaluating your elective courses and we require a minimum of three years in the sciences.
Visit the University of Nevada, Reno and see for yourself
Together, factors such as admissions requirements, impaction and cost are all important things to consider when starting your college search. There are likely other important criteria your perfect college has to have before you consider applying to it but I hope this helped illuminate key values as you begin making your college list.
If you do find the University of Nevada, Reno on your list, I encourage you to take a tour of campus and see what we're all about for yourself. We would love to have you join the Wolf Pack!
---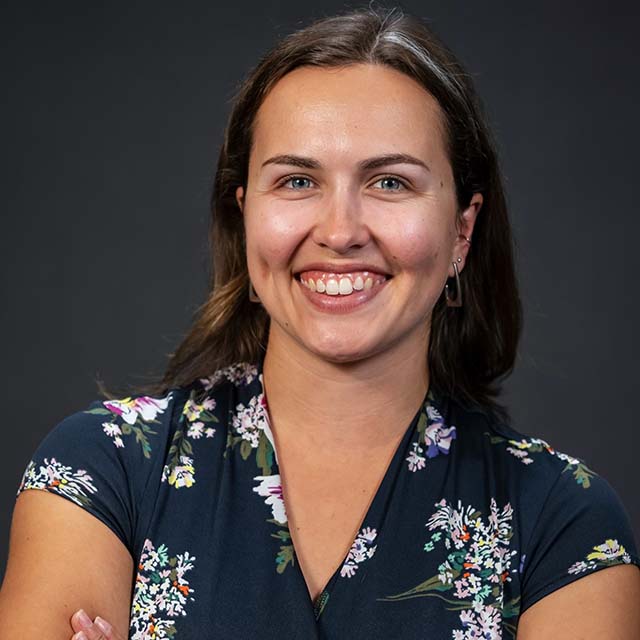 Schaller Desart is Regional Admissions and Recruitment Coordinator at the University of Nevada, Reno. She graduated from the University in 2019 with a B.A. in International Affairs and Spanish and a minor in information systems. She lives and works out of Sacramento, connecting with high school students as they navigate the admissions and financial aid process, including the University's Western Undergraduate Exchange Program.
Request more info
Do you have more questions we can answer? Are you interested in receiving additional information about the University of Nevada, Reno?