What does Juneteenth mean to me? The first word that comes to mind is FREEDOM for my ancestors! As many of you readers are well aware, on June 19, 1865, Union Major General Gordon Granger issued General Order No. 3 in Galveston, Texas, freeing enslaved people. Just imagine the joy of my ancestors when General Granger and his army arrived to set them all free. Being born into captivity and never knowing what freedom felt like, it had to be a considerable relief. For the first time in their lives, they were no longer considered property, which I genuinely believe gave them a sense of hope!
My Grandfather, Curtis Lee Cook Sr., was born in 1917 in Austin, Texas. I vaguely remember the stories he told me about my great-grandparents growing up on the same plantation where their parents were enslaved. He used to say, "They never thought the day would come when they would be free." To think about what they must've gone through during those times is difficult, but to know that I have a voice and rights to now fight for equality means so much more to me in adult life than ever before. Unfortunately, my people still face some of the same difficulties: George Floyd, Tamir Rice, Trayvon Martin, Michael Brown, Eric Garner, Emmet Till and many others.
On June 17, 2021, Juneteenth was recognized as a federal holiday, which I now believe will make everyone aware of the importance of this date. As a Black man, I didn't really know what Juneteenth was or what it meant until I attended the University of Nevada, Reno. There, I joined the BSO (Black Student Organization) club and learned about the true history of Jubilee Day. Now I have to educate not just my child but also family and friends about the beauty of the African American culture and all of the great things we've contributed and created in the world. However, I do wish we could have a fireworks show on Juneteenth to celebrate the independence of my people, because they weren't free on July 4, 1776.
So for me, Juneteenth means everything! Social justice, Hope, Rights, Cookouts, Story Time, and just a day of celebration and being thankful for my ancestors. It's where the independence of a once-owned person can now be a man or woman and make their own decisions.
---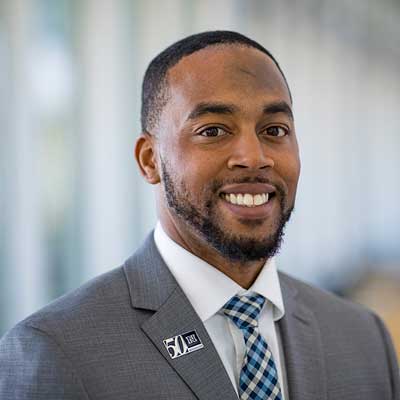 Andre Lawson is a member of the UNR Med admissions team and serves as the Outreach and Recruitment Coordinator. Andre is housed in the University's Las Vegas Office for Prospective Students. Andre has over eight years of experience in undergraduate recruitment and admissions with the University's Las Vegas Office for Prospective Students. Andre established himself as a leading recruiter and admissions professional responsible for several of the largest feeder high schools in Las Vegas. Andre has been with UNR Med for two years. He has made it a focal point to be a valuable resource to both high school and current undergraduate students who wish to further their education by pursuing undergraduate, professional and graduate education.
Request more info
Do you have more questions we can answer? Are you interested in receiving additional information about the University of Nevada, Reno?