In high school, I was really involved in sports and academics. I was not especially a social butterfly, but I was comfortably happy with my close group of friends. That changed during my senior year of high school, when I found my college fit at the University of Nevada, Reno. I could not wait to leave home and get to campus for the following fall.
My first few weeks of freshman year in college are some of my favorite memories. I was newly independent and my own adult (well, sort of). I happily went to the welcome week events and club fairs. And, with a few other girls in the dorm, I decided to attend "GO FEST." GO FEST is a huge barbecue on The Quad where all of the fraternities and sororities get together to welcome the new, incoming freshmen.
I remember being surprised by seeing so many different Greek chapters on campus. This was a time for new students to meet the different organizations and find one that felt like a fit. I didn't realize there were so many sororities that I could join! I vibed with so many different people and had a lot fun. There was live music, pretty good food, and The Quad was beautiful.
That night, I called my mom because I was conflicted about whether to join a sorority. She told me, "Just go through recruitment. If you like it, you like it. If you don't, you don't."
So I thought, what's the worst that can happen? I say no? What's the best thing that can happen? I meet new people on campus and make new friends.
I signed up for recruitment right after that phone call.
What it's like to rush a sorority
Recruitment week was one of the most hectic weeks of my life at that time. I was taking a full course load of 15 credits with sorority recruitment events in the evening. Man, I was tired, but I am so happy that I participated. I was able to meet every chapter and so many different women on campus. There was one chapter that I really vibed with, Sigma Kappa. Sigma Kappa felt like a home away from home to me.
Soon it was Bid Day, which was an huge amount of fun. I remember running to my bid (your formal invitation to the sorority) and then walking to our sorority house with the rest of the group. There were beautiful decorations, delicious food and SO many Sigma Kappas. I had so much fun and I remember feeling like I made the right decision.
Benefits of being in a sorority
Throughout my years in Sigma Kappa, Kappa Xi at the University of Nevada, Reno, I was very involved. I went to as many socials with other fraternities, sororities and organizations as I could. I met people from all over campus and developed really great friendships. There were so many sisterhood retreats at Lake Tahoe and sleepovers at our sorority house.
I absolutely LOVED formal season. My favorite memories were getting ready with all of the other girls in the huge bathrooms of the house. Make-up all over the counter, hairspray and perfume filling the air, and curling irons plugged into every socket. Those nights were ones to remember, and I got to spend them with all of my best friends.
If you are planning on joining a sorority, I highly recommend running for a position within your chapter. Each chapter has different titles, but being in a position helps you grow so much as a person. In Sigma Kappa, Kappa Xi I was the Vice President of Communications. I handled the operations of my chapter and created a database of 200 women. It was an eye-opening experience and taught me skills that are very applicable to my current job. Also, having a position in a chapter is a safe space to grow professionally before entering the professional world.
So, if you're not sure if a sorority is a good fit for you, that's okay. If you're questioning whether you should try recruitment, I say DO IT. It's better to try something before making a quick decision. If you end up not liking it, that's fine. But you never know until you try.
Overall, I wouldn't trade my experience in Sigma Kappa at the University of Nevada, Reno. Being in a sorority taught me so much about myself, opened doors to new experiences, and helped me develop long lasting relationships and connections.
---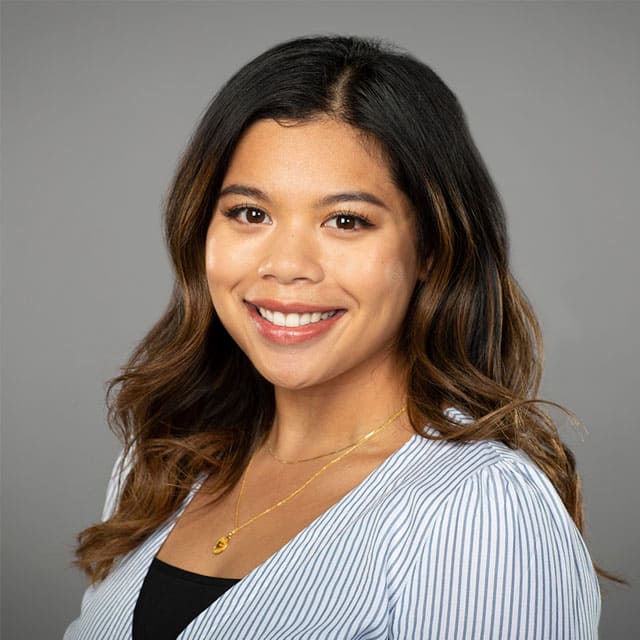 Crystal Respicio is an Admissions & Recruitment Coordinator for the University of Nevada, Reno's Office for Prospective Students.
Request more info
Do you have more questions we can answer? Are you interested in receiving additional information about the University, the admissions process, applying, financial aid or more?