What if I didn't receive a financial aid letter?
First things first. You can't compare something you don't have. If you haven't received a financial aid offer letter yet there are a few things you'll want to check.
Were you officially admitted the university? In many cases financial aid offers are only provided to students that have been accepted to a school.
Did you submit a Free Application for Federal Student Aid (FAFSA)? Some financial aid requires a completed FAFSA sent to your schools of choice. Check studentaid.gov for more information.
Have you checked your student portal? While some schools continue to send out financial aid offers through snail mail, most schools opt to make it available in the student portal. Sign-in to your student portal at each school you've been admitted to the learn more. At the University of Nevada, Reno the student portal is MyNEVADA.
Comparing financial aid award letters
Start by comparing the cost
A good place to start is reviewing your cost of attendance (COA). It's important to note that your cost of attendance is not what you pay to the university. Instead, COA will include both the direct and indirect costs of attending a university. It is also the number provided to the federal government to help make determinations about financial aid.
Direct costs are estimated expenses paid directly to a school. The most common are tuition, room and board, and mandatory fees.
Indirect costs are estimated expenses you may encounter over the next year. This can include personal expenses, transportation, books and supplies.
Because direct cost estimates (tuition, room and board, and mandatory fees) are the most common expenses for college students, it's important to compare these costs for each of the schools to which you've been admitted. Comparing direct costs will give you a good idea of the base cost to attend each school.
View estimated costs for the University of Nevada, Reno.
Then, look at financial aid awards
Financial aid consists of both free monies and student loans, which must be paid back. Both can be applied to the expenses found in your cost of attendance.
In general, financial aid monies disburse each semester.
Financial aid monies are first applied to tuition, then mandatory fees and room and board.
Any remaining monies available for that semester are sent to the student.
How to calculate your remaining costs
Now that you have an estimate of your direct costs and financial aid, you'll need to figure out how much more you'll need for the semester.
Here is a basic formula to calculate that remaining cost: (Direct costs for the semester) – (Financial aid awards for the semester) = Remaining out-of-pocket direct costs for the semester
Let's try an example. If:
Direct Cost

Tuition and Mandatory Fees for the semester= $6,000
Room and Board= $5,000

Financial Aid Award

Scholarships= $4,000
Student loans= $5,500

Out-of-pocket costs are ($6,000 + $5,000) – (4,000 + $5,500) = $1,500 remaining out of pocket for the semester after financial aid.
Comparing offers: Things to remember
Federal aid has caps. If you are receiving federal aid, including Pell grant and Stafford student loans, these amounts have caps. Regardless of much it costs to attend a school, there is a cap on how much federal aid a student can receive.
More financial aid, doesn't always mean smaller final costs. If you've applied to an out-of-state school, there is a high chance you received a scholarship. While a $10,000 scholarship seems enticing, always keep your final costs in mind. Here's an example:
School "A" offers you a $10,000 scholarship, but their tuition is $50,000 each year.
School "B" offers you a $5,000 scholarship, but their tuition is $20,000 each year.
While school "A" offered you a scholarship twice as much as school "B", you are still paying more to school "A" each year.
School "A"= ($50,000 tuition) – ($10,000 scholarship) = $40,000 remaining for the year. That's $160,000 for four years!
School "B"= ($20,000 tuition) – ($5,000) = $15,000 remaining for the year. That is $60,000 for years.
Always look at the bigger picture when looking at financial aid. How much will you pay out of pocket each year? Over four years?
Questions? Contact a financial aid advisor
And finally, don't go at this alone. Understanding financial aid for higher education can be intimidating at first glance. Take advantage of the financial aid advisors at each of the schools you have been admitted for clarification and assistance. College is a big decision and we want to make sure you are prepared both academically and financially.
---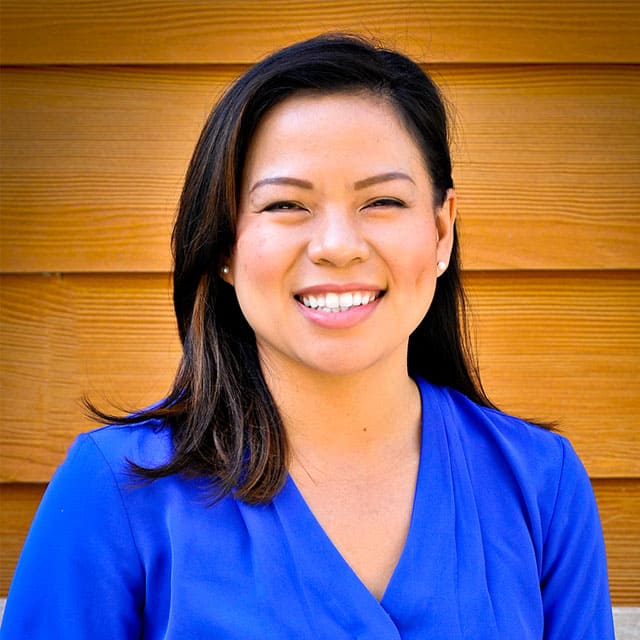 Jeanette Chan-Rivera, M.S. is the Manger of Recruitment and Marketing at the University of Nevada, Reno. Over the last 15years, Jeanette has worked with hundreds of families navigating the admissions, financial aid and college readiness process. Her work also includes marketing and communication on behalf of the University's Office for Prospective Students.
Request more info
Do you have more questions we can answer? Are you interested in receiving additional information about the University, the admissions process, applying, financial aid or more?