When it comes to deciding where you want to the spend the next four years of your life, nothing beats a college visit to get a feel for a campus and see if it's a fit for you.
Whether you are logging on to virtually visit a dream school across the country or hitting the road to visit campuses near you, colleges know how important the campus visit is to prospective students. They provide a variety of opportunities for you to visit campus, meet with admissions and academic representatives, and get answers to all the questions you have.
Here is your guide to exploring your favorite universities.
Guided walking tours
These tours are often one or two hours and are usually led by current university students. A walking tour is a quick way to get a general feel for a campus and answer questions about the campus size and layout, where the residence halls are, where your classes would be and where you can pick up a cup of coffee.
This is also a great chance to learn about the university from a student's perspective. Student guides will answer your questions and share what it is like to attend that college.
At the University of Nevada, Reno, guided walking tours are available Monday-Saturday.
Day-long programs
Universities also offer open house programs for students looking to get more detailed information about what a school has to offer. Half- or full-day programs often offer an opportunity to meet with professors and explore campus resources, from academic support to financial and admissions offices.
At the University of Nevada, Reno, we offer a half-day program for prospective students named Nevada Bound. This open-house style event includes a campus tour as well as presentations from admissions and financial aid and in-depth academic sessions. These sessions give you the chance to ask academic representatives specific questions about your major of interest.
Thinking about adding a second major or minor? Do not worry, there is time at the start of the event to chat with different academic departments and University offices including Study Abroad, Residential Life and Food Services, and Financial Aid. I remember attending Nevada Bound as a high school student and deciding to attend the University of Nevada, Reno. I really fell in love with campus that day.
You can register online for the Nevada Bound Program.
Virtual campus tours
Can't make it to campus just yet? Over the last year, many colleges have developed virtual college visit options for students and their families. The University of Nevada, Reno offers the Virtual Preview Program as a chance to get details specifically related to admissions, financial aid, and living on-campus.
Virtual previews allow for interaction and Q&A sessions, so you can get your questions answered and leave ready to take the next steps. And, if you are looking to get a feel for campus, you can try our self-guided virtual campus and residence hall tours, which let you virtually explore the parts of campus that interest you at your own pace.
Admitted student events
The opportunities for college visits don't end after you are admitted. Colleges offer events specifically for admitted students to guide you through the next steps. At these events we often talk about accessing your university student account, financial aid award letters, housing assignments and registering for classes. Come celebrate your acceptance to college and get any questions answered so you can prepare to start college in the fall.
There are so many ways to visit a college campus and truly find out if a university or college is right for you. Take advantage of all of them so you can feel confident about your college choice.
---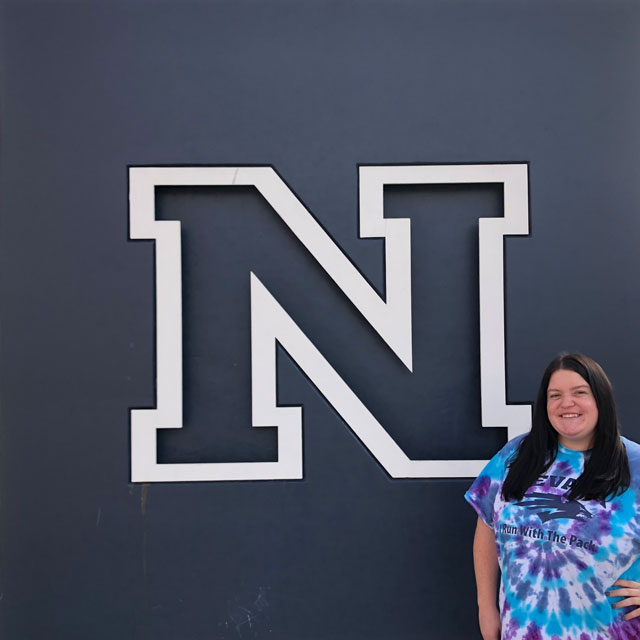 Shannon Heenan is a graduate assistant for the Office of Prospective Students at the University of Nevada, Reno. She is originally from Las Vegas and earned her B.A. in communication studies and psychology in 2021. She is currently working on an M.A. in higher education administration and works at the University of Nevada, Reno scheduling accommodations for large groups campus tours.
Request more info
Do you have more questions we can answer? Are you interested in receiving additional information about the University, the admissions process, applying, financial aid or more?