Going to college can be amazing! Taking that first step into adulthood; learning how to juggle classes, homework and your social life by yourself; navigating a new campus and new friends and much more. However, it can also be intimidating to have so much change so quickly. But change can be good, even if it is nerve-racking. Here are some ways that you can face new experiences head-on and run your college experience instead of letting it run you.
Don't be afraid to test the waters
College is a great time and place to try things you never have before. There are so many new and exciting things that happen on and around a college campus. Tasty food and fun activities are around every corner. Trying new things is a great way to grow and learn about yourself. Don't be afraid to go to that dance class with your friends or order from a new restaurant with your roommates. Why not attend a club meeting for something you've always wanted to try? Who knows, it may be your new favorite hobby. You may not be a fan of everything you do, but that's all part of learning how to make your time at college great.
Don't overload yourself
Your first week of college will present you a lot of opportunities to explore and find your place on campus. Clubs, Greek life, hobbies, jobs, new friends and new roommates can make your schedule pretty full before you even go to your first class.
While it's important to create your own college experience, time management can only go so far. Instead of committing to everything at once, only add one or two commitments at first. If you feel confident after a semester, then you can try adding something else.
Serve your needs first
When you're frantically writing that paper you forgot about until the day before it's due, a shower or a meal may be the last thing on your mind. With so many changes that come with starting college, it may seem like there are more important things to do besides take care of yourself, but keeping yourself happy and healthy is one of the best things you can do.
Make time for yourself to eat, take showers and relax (even if you have to schedule it in). Making time for yourself means you get to choose what you want to do, whether it's reading a book, playing games with friends, getting outdoors or going to the gym. You can also make an appointment with your university's counseling center for more specific ways to help de-stress. Your mind and body will thank you!
Keep in touch with your roots
It's easy to get lost in the exciting college experience, especially if you move away from your home and family. Homesickness is real and you're not alone if you experience it. Luckily, you have a whole community back home who you can reach out to! A simple text or call can help relieve the feeling of homesickness, and everyone back home definitely wants to know how you're doing in college.
If you're able to, take a trip to your hometown during a break or long weekend to really reconnect. Many colleges also offer cultural clubs and organizations so you can reconnect with your culture and help make campus your home away from home.
Remember you'll make mistakes!
Trying new things and embracing change also means embracing mistakes when they happen. You may fail a test, forget an important club meeting or show up late to your job, but that doesn't mean that everything is taking a turn for the worse (though it can feel like that at the moment).
The most important thing you can do when you make a mistake is take a breath and learn from it. Reaching out to family, friends and professors can help you figure out what step to take next. Remember, this is your college experience and it's up to you to make it the best it can be!
---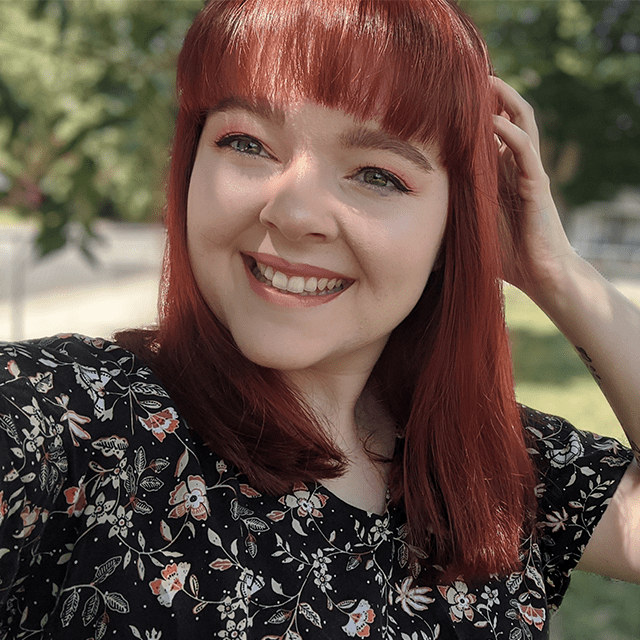 Catherine Schofield is a senior at the University of Nevada, Reno. She will be graduating in May 2022 with a Bachelor of Arts in journalism and dual minors in information systems and women's studies. She is currently interning with the Office of Marketing and Communications and serving as social media manager for two Reynolds Media Lab accounts, The Reynolds Sandbox and Our Town Reno. She is passionate about new media and challenging herself to get more young people engaged with news online.
Request more info
Do you have more questions we can answer? Are you interested in receiving additional information about the University of Nevada, Reno?