People always tell new parents, "Don't blink, they will be in college in no time." They aren't kidding! It feels like you just dropped them off for their first day of kindergarten and now they are getting ready to head off to college next year. So many emotions. Pride. Nervousness. Enthusiasm. Apprehension. You name it. Sometimes, they happen all at once.
If your high school senior is starting the college search, they are probably being inundated with brochures, emails and phone calls from colleges far and wide. It can be overwhelming for both students and parents. While every parent's journey is different, here is some advice for parents of college bound students to bring some calm to the chaos.
Choosing the right college is personal
It's easy to only consider colleges with well-known names (or party school reputations), mascot recognition or where the kid down the street is going. Help your student find their best options based on personal preferences.
Does the school have a breadth of academic options just in case they change their mind about that major they were so sure of since they were 9 years old? Is the school affordable for your family's budget? What are the admission requirements? Check out the schools' website to see if your student feels a connection with the campus culture.
The best way to know if a campus is a good fit is to visit
Sign up in advance for campus tours or day-long visits to get parking instructions, suggestions for other activities, etc. Many high schools will grant an excused absence for college visits or you can plan them during school breaks and find some fun stops along the way.
Encourage your student to organize dates and deadlines
Once parents of high school seniors help finalize the college short list, it's time to apply!
Every college has different deadlines and timelines for admission, housing, financial aid, visits and decisions. It's important your student keeps this information organized to ensure they don't miss out on any important dates.
Parents can help students navigate financial aid
Financial aid is another one of those complicated processes with varied deadlines, depending on the school.
Students will be introduced to terms they probably have never heard of such as 1040, tax transcripts, FAFSA, W-2s, etc. Take advantage of online and in-person financial aid session, offered to parents of high school seniors and their students by many schools to learn how to navigate the complex process. Be aware of any priority deadlines for maximum consideration.
At the University of Nevada, Reno, our priority deadline is February 15 for the upcoming academic year for both the FAFSA and the Institutional Methodology form for non-FAFSA filers.
Investing a little bit of time can pay off big
Be on the lookout for scholarship opportunities. Does the neighborhood breakfast joint have scholarships for local kids? Sometimes it's not advertised and definitely worth the ask. Does your work offer scholarships or college assistance to employee's children? Parents of high school seniors may want to suggest their students check out faith-based or community scholarships and high school career or counselor offices.
College financial aid websites typically have links to reputable free outside scholarship searches as well. It is not recommended to pursue scholarship searches requiring payment. Having a list of activities students have been involved in over the years, with dates and organization names, can be helpful when filling out scholarship applications.
Applying early for housing is key to securing on-campus housing and students getting assigned to one of their top residence hall choices.
Some school's housing deposit is non-refundable and some offer partial or full refunds if cancelled by a specific date. Check the contract carefully.
Some steps start as early as October of student's senior year. Watch for alerts to students' accounts for early action items. The University of Nevada, Reno will soon offer Advanced Registration to incoming freshman, which allows students to be registered for their fall classes well before they are deciding if they are going to senior prom or not.
The college search process is the continuance of the holding on and letting go dance parents go through as they launch their kids into adulthood. It won't be long before that senior sunset note on the calendar will be staring you in the face. Soak up each moment, take some deep breaths and enjoy the journey.
---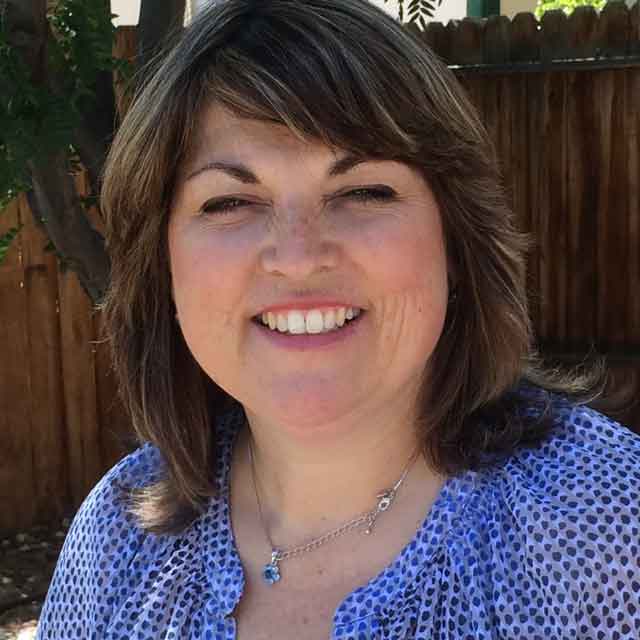 Natalie Ehleringer a Program Officer for the University of Nevada, Reno's Office for Prospective Students. Natalie's 26+ years of expertise includes assisting students and families with the freshman and transfer admissions process, and the University's Western Undergraduate Exchange (WUE) and Nevada Advantage policies, as well as office operations.
Request more info
Do you have more questions we can answer? Are you interested in receiving additional information about the University of Nevada, Reno?