As a first-generation student, I remember the cost of tuition being the biggest obstacle that was keeping me from attending college and earning my bachelor's degree. I had no idea how I was going to pay for my education and where to even begin looking for information.
As a former high school student that attended a magnet school in Las Vegas (shout-out to East Career and Technical Academy for preparing me for college!), I remember being super busy with my robust class schedule and my part-time job. Carving out time to fill out scholarship applications was definitely a challenge, but it was well worth it. I tell students that one essay can bring you thousands of dollars, which is much more than you might make at your part-time job. I received so many scholarships and grants by the end of my senior year that I was able to pay for all of my tuition and housing expenses. This allowed me to focus on my education and not have to worry at all about finances.
I am certain that there are plenty of other students in the same situation that I was in, so I have put together a list of grants and scholarships Nevada residents should look into.
#1 Check if you qualify for Nevada Guarantee
I would have never believed that a person with my background would be able to attend and afford a Tier 1 University. Nevada Guarantee is a program for undergraduates at the University of Nevada, Reno that took away all of my anxiety and fear of paying for my college tuition.
Nevada Guarantee covers the cost of tuition, fees and some books for qualifying Nevada residents.
To qualify for this program, you must be a full-time student, have a family income of $50,000 or less OR be Pell-grant eligible as determined by the FAFSA or Institutional Methodology (IM) form for those students that are undocumented, DACA, international students. You must also maintain financial aid satisfactory academic progress while you are a student.
To learn more, visit the University's Nevada Guarantee website.
#2 Meet Millennium Scholarship requirements
I don't know of any other state that offers a scholarship to all of its high school graduates. The Governor Guinn Millennium Scholarship pays up to $10,000 in tuition for all Nevada high school students that qualify.
All Nevada high school students automatically receive the Millennium Scholarship as long as you meet the requirements by the end of your high school career. To learn more, talk to your high school counselor or check out the Nevada State Treasurer's Office.
#3 Apply for institutional scholarships
At the University of Nevada, Reno, all incoming freshman students have an opportunity to apply for institutional scholarships that range anywhere from $500-$8,000. The general scholarship program is restricted to Nevada residents. However, other scholarship dollars may be available to non-residents as well.
You can apply for these scholarships once you have applied for admission and activated your student portal (MyNEVADA account). You don't have to wait until you are admitted to submit this scholarship application, but make sure to apply for admission early so that you can submit your scholarship application before the February 15 deadline. For more information on these scholarships, visit the University's Office of Financial Aid and Scholarships.
#4 Check for local scholarships
For Northern Nevada students
There are multiple scholarships available for Northern Nevada students only. Check out the Community Foundation of Northern Nevada and read the requirements of the scholarships being offered. Apply to all the scholarships that you meet the qualifications for before the deadline that is listed for each scholarship.
For Southern Nevada students
A great place to browse is the Public Education Foundation. Different scholarships are listed with specific requirements for each. Submit your application prior to the deadline listed for all the ones you meet the specific requirements for.
#5 Apply for all other scholarships
Although there are so many great scholarship opportunities exclusively available for Nevada residents, do not limit yourself to only those scholarships and grants I mentioned. Apply to scholarships offered by big corporations nationwide, such as McDonald's HACER National Scholarship, or Taco Bell's LIVE MAS Scholarship, or The Gates Scholarship, or even the Dr. Pepper's Tuition Giveaway.
Our Office of Financial Aid and Scholarships also has a list of external scholarships you can apply for.
52% of our students graduate debt-free from the University of Nevada, Reno, and our team of admissions coordinators and financial aid advisors for the University are here to ensure you are able to afford your education at our Tier 1 institution.
---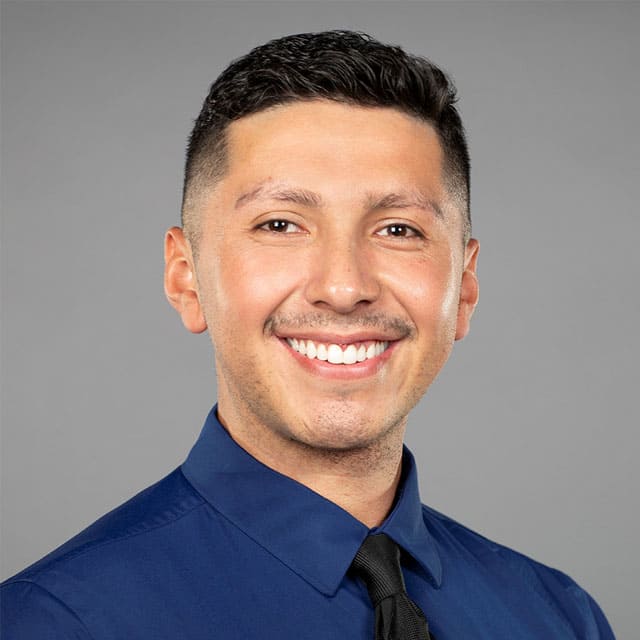 Julio Leyva is an Admissions, Recruitment and Retention Coordinator for the Office for Prospective Students at the University of Nevada, Reno. He is a first-generation college graduate, originally from Las Vegas, who earned his B.S. in nutrition in 2018. He is currently working on an M.A. in Higher Education Administration and works closely with Northern Nevada and California students..
Request more info
Do you have more questions we can answer? Are you interested in receiving additional information about the University, the admissions process, applying, financial aid or more?