Feng Yan: New Natural Resources Defense Council analysis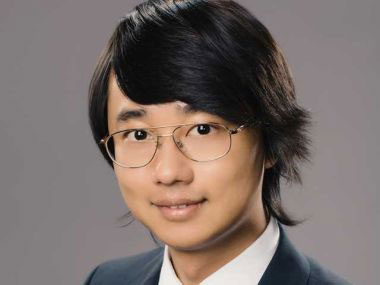 Title
New Natural Resources Defense Council analysis
Mentor
Feng Yan
Department
Computer Science and Engineering
Background
Feng Yan is an assistant professor in the Department of Computer Science & Engineering at the University of Nevada, Reno. He earned both M.S. and Ph.D. degrees from the Computer Science Department at College of William and Mary. He got his B.S. degree from Northeastern University. He was a research associate in Microsoft Research in 2014 and in HP Labs in 2013.
Dr. Yan has a broad research interest in big data and is the Director of Intelligent Data and Systems Lab (IDS Lab). Dr. Yan is the recipient of NSF BIGDATA Award (lead PI), NSF CRII Award (sole-PI), and Amazon Web Services (AWS) Research Award (sole-PI). He and his student received the IEEE CLOUD 2018 Best Student Paper Award and CLOUD 2019 Best Paper Award. He and his students are actively publishing at the most prestigious venues in Machine Learning and Computer Systems areas.
Dr. Yan is actively collaborating with industry partners (such as Amazon, Microsoft Research, Google Brain, Google Research, IBM Research, Bell Labs, HP Labs, Facebook, Baidu Research USA, NetApp ATG, EMC etc.) to solve important yet challenging problems to generate real-world impact.
Project overview
New Natural Resources Defense Council analysis shows that about two-thirds of the United States–nearly 212 million people–live in counties affected by wildfire smoke conditions. Exposure to wildfire smoke can cause serious health problems especially to vulnerable people with respiratory problems including asthma and heart disease. State-of-the-art smoke forecasting models can only do infrequent updates and give predictions on very limited spatial resolution due to the low resolution of spatiotemporal data and low data processing speed. However, smoke can transport very fast and cause sudden decrements in air quality. Therefore, there is a pressing need for developing real-time smoke transport and air quality prediction methodologies with better spatial resolution. This research project aims to develop real-time fine grained wildfire smoke forecasting approaches using the camera vision data collected from ALERTWildfire camera networks. This project will employ both big data and machine learning techniques to develop a novel air quality prediction approach using computer vision data. This project requires some basic programming experience. Students who are interested in interdisciplinary research are especially welcome.