Maryan Raeeszadeh-Sarmazdeh: Engineering therapeutics for targeting of metalloproteinases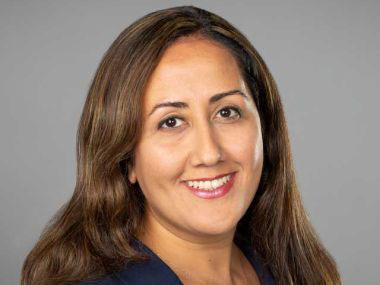 Title
Engineering novel therapeutics for selective targeting of metalloproteinases
Mentor
Maryam Raeeszadeh-Sarmazdeh
Department
Chemical and Materials Engineering
Biosketch
Maryam Raeeszadeh-Sarmazdeh, Ph.D. joined the University of Nevada, Reno in July 2019 as an assistant professor. Maryam was a senior research fellow in the Department of Cancer Biology at Mayo Clinic, Florida, during which her work was focused on engineering novel protein-based therapeutics based on natural enzyme inhibitors. Prior to her appointment at Mayo Clinic, she was a postdoctoral scholar at the Chemical and Biomolecular Engineering Department at the University of Delaware. Her research at University of Delaware was focused on enzyme and metabolic pathway engineering for generating biofuel. Maryam earned her Ph.D. in chemical and biomolecular engineering from the University of Tennessee at Knoxville. There, her research was focused on generating site-specific protein immobilization on the surface and protein engineering using yeast surface display and directed evolution.
The Sarmazdeh Lab is at the interface of life science and engineering. Our group has a dynamic and diverse environment and welcomes bright and motivated students from different backgrounds interested in protein engineering and design. One of our recent undergraduate researches won the UROP-INBRE award. Students with knowledge and interest in bioengineering, protein biochemistry and molecular biology are encouraged to apply. More information can be found on the Sarmazdeh lab website. For the latest news follow our twitter: @sarmazdehlab.
Project overview
The metalloproteinase (MP) family of zinc-dependent proteases plays a crucial role in the extracellular matrix (ECM) remodeling and degradation activities. Metalloproteinases activities inside the body are tightly regulated by natural activation and inhibition via their natural inhibitors, tissue inhibitors of metalloproteinases (TIMPs), and the imbalance of the activation and inhibition is responsible in progression or inhibition of several diseases, e.g., cancer, neurological disorders, and cardiovascular diseases. Considering MP's critical role in cellular function, it is important to target MPs responsible in disease progression selectively. Our lab aims to engineer selective MP inhibitors to develop efficient therapeutics using structure guided protein design and directed evolution of proteins.