Kerri Jean Ormerod: Nevada drought preparedness planning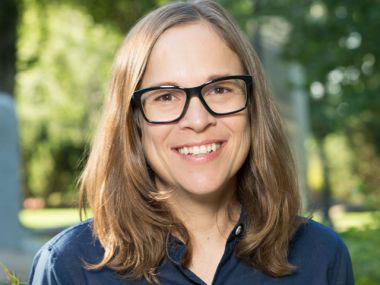 Title
Nevada Drought Preparedness Planning
Mentor
Kerri Jean Ormerod
Department
Geography/Extension
Background
Kerri Jean Ormerod is an assistant professor in the Department of Geography and Extension and leads Living with Drought program in Nevada (livingwithdrought.com). Her research explores how changes in law and technology shapes regions, water resources, and public perceptions of risk.
Project overview
The entire state of Nevada is currently experiencing some form of drought with more than 40% of the state in 'exceptional drought,' which the highest level of drought according to the U.S. Drought Monitor. The extreme and extended drought conditions highlight the importance of increased drought communication, monitoring, research, and drought response planning.
This project will augment current drought response efforts in Nevada by facilitating a more integrated approach to drought planning and monitoring. The goals are twofold. The first goal is to work with Extension and the network of Community Collaborative Rain Hail and Snow (CoCoRaHS) observers in Nevada order to expand, the level of consistent, distributed, reliable drought impact reporting across the state. The second goal is to identify other planning processes in Nevada (e.g., capital improvements) that drought plans can be embedded into so that drought becomes integral to other planning processes. By integrating drought plans into other processes and documenting drought impacts, this project will facilitate timely coordination between agencies and increase two-way communication in a way that will lead to more proactive drought planning and response across the state.