Eleni M Oikonomidoy: Diversity, equity, and inclusion in the College of Education and Human Development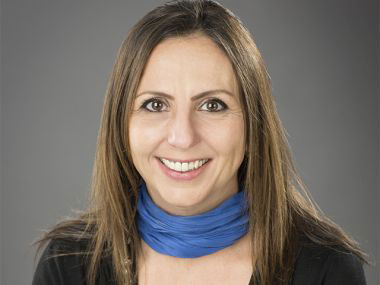 Title
Diversity, Equity, and Inclusion in the College of Education and Human Development
Mentor
Eleni M. Oikonomidoy
Department
College of Education
Background
Eleni Oikonomidoy is a Professor of Multicultural Education and teaches undergraduate and graduate classes, including the following:
EDUC 413/613: Education for a Changing World
EDUC 680: Multicultural Concerns in Diverse Educational Settings
EDUC 776R: Multicultural Seminar (Foci: Globalization, Culture, & Education; Immigration & Education; Foundations of Multicultural Education)
EDUC740: Social Class and Schooling [online only]
She received a Ph.D. in Curriculum and Instruction from the University of Washington, Seattle. She joined the College of Education faculty at the University of Nevada, Reno in 2006. Her scholarly interests are: social and academic integration experiences of newcomer immigrant students; globalization, culture, and education; and, culturally responsive teaching.
Research question
The following questions will be explored through a survey and individual and group interviews with COEHD students: 1) How do students perceive the integration of diverse social identities in the policies, curriculum, teaching methods, and relationships in the college? and 2) What experiences do they have with inclusion/exclusion?
Project overview
The purpose of this research, conducted collaboratively by members of the Diversity Committee, is to examine how students in the College of Education and Human Development (COEHD) perceive the academic and social climate, with particular attention to diversity, equity, and inclusion.
Our definition of diversity attends to the following social identities, along with their intersections: age, disability, gender, gender expression, gender identity, geographic location, immigration status, indigeneity, language, nationality, political affiliation, race/ethnicity, religion/spirituality, sexual orientation/identity, and socioeconomic status/social class. It is the goal of the researchers to promote the creation of an inclusive and equitable climate in the college and beyond. Further, the college is committed to graduating students who possess the knowledge, skills, and dispositions to be effective professionals in an increasingly diverse society.
Suggested skills
The student research assistants selected for this project will be asked to participate in training about data collection methods (interviews/focus groups); recruit, organize and conduct interviews; assist in data analysis; compile material for and write literature reviews; transcribe audio recordings; prepare material for presentations (e.g., digital posters, PowerPoints); write short synthesis of emergent findings; and complete other research related tasks.