Sarah Mitchell: Intersecting identities and relationships study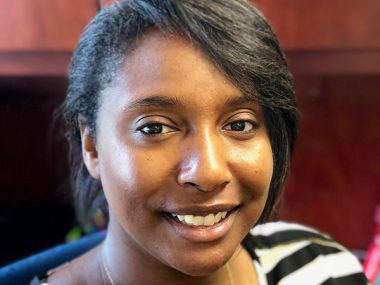 Title
Intersecting identities and relationships study
Mentor
Sarah Mitchell
Department
Human Development and Family Studies
Bio sketch
Sarah Mitchell, Ph.D. earned her M.A. and Ph.D. in human development and family science from the University of Missouri. Her research focuses on family structure and process; her primary areas of interest include LGBTQ+ individuals, identity formation processes, sexual orientation disclosure decisions, perceptions of familial support, gender, ethnicity, and the impact of intersecting identities (particular minoritized statuses) within the context of family.
The courses she has taught in H.D.F.S. (e.g., human sexuality, intimate relationships and marriage, Black families, divorce, introduction to families, and children and families in a multi-ethnic society) incorporate the study of diverse and underrepresented individuals and families. She has a passion for teaching and mentoring students and since joining the University of Nevada, Reno faculty in 2019, she has mentored ten undergraduates: one has been awarded a scholarship through the University's Nevada Undergraduate Research Award. She also is interested in community service and engagement involving diverse populations.
Project overview
The purpose of this study is to explore the lived experiences of LGBTQ+ people of color as they relate to everyday experiences, identity development, disclosure decisions, their relationships, and other concepts of importance to them. The increasing visibility of the lesbian, gay, bisexual, transgender, and queer (LGBTQ) community calls for a concentrated awareness of issues faced by these individuals and their families especially considering ambiguous social attitudes. LGBTQ+ individuals face stigma, and many individual orientations within the LGBTQ+ umbrella have not been examined as distinct and ethnically diverse groups. This study seeks to understand more about the lives, experiences, and relationship/family processes of LGBTQ+ attending to specific orientation, ethnicity, gender, and other identities by gathering both quantitative data (via electronic survey), and through in-depth interviews. Students should except to participate in one or more activities: gain experience with analyzing quantitative data, gaining experience with analyzing qualitative data, conducting interviews, other errands related to the project (e.g., posting flyers, helping with the Institutional Review Board (IRB), helping with data organization, literature review).