Jose Miguel Leon: The future of The Center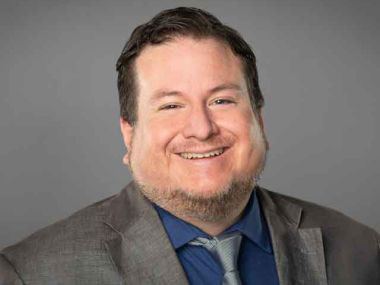 Title
The Future of The Center
Mentor
Jose Miguel Leon
Department
The Center: Every Student. Every Story.
Biosketch
I am a first generation scholar and administrator. I grew up in a rural part of Southern California in the city of Santa Paula. I am the third generation born in the United States but my ties to Mexico are still strong. I strive to provide the sense of community and respect to all student, staff, and faculty that I work with. I believe that we all bring value to the Uninversity and the University must learn to embrace all minoritized people. I also belive that we should be challenged to become the best version of ourself at the University of Nevada, Reno.
I am currently work on my doctoral degree in educational leadership from the CANDEL program at UC Davis. I serve as the director of The Center: Every Student. Every Story, the Universitie's Cross Cultural Center.
Project overview
As an Undergraduate Researcher at The Center Every Student. Every Story. (The Center) we have high expectations for you. At the core of our work, we strive to create a socially just University. The Center firmly believes that students are the engines that drive social change. If selected, you will be a social action agent. You will bring your knowledge from your home community and upbringing. We will expand your perspective on local, state, national, and international affairs. As an Undergraduate researcher in The Center, we want you to take affirmative steps to create positive social change at the University of Nevada, Reno, and beyond. Your role encompasses a review of the effectiveness of a current program. The Center wants you to cultivate progressive, imaginative, innovative solutions to issues you and your peers face at the University.
As an undergraduate researcher, you will be paired with the director to create clear research objectives and outcomes. The document you co-author will outline the expectations of our working relationship. This project will allow The Center to evaluate and offer better services to students at the University of Nevada, Reno.
Director's role:
We will prepare you to be career-ready for the workforce of tomorrow.
Support you in successful graduation from the University of Nevada, Reno.
One on one check-in meetings to set short and long-term goals related to your projects within the initiative area you are assigned.
Support you in attaining your goals as they pertain to your academic, professional, social, and political aspirations.
Conduct regular meetings to review large and small events and programs produced by The Center
Support you in developing research, advocacy, and ethical community-centered methodologies.
Broaden your understanding of social-political issues ranging from the local, state, national, and international spheres.
Student programmer's/mentors role:
We expect you to attend all required meetings, and developments offered by The Center.
Your attendance is required mutually agreed events and programming.
Maintain a high level of involvement from the ideation, planning, and development of your research project.
We expect you to be prompt and on time.
Support the creation of evaluation methods for The Center programs and services that allow for continuous improvement.