Sarah Keyes: Understanding how Western women's suffrage impacted gender, race, and citizenship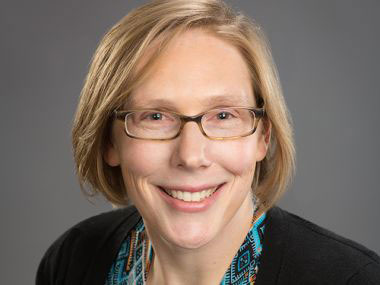 Title
Eastward the Vote: How Western women's suffrage reshaped gender, race, and citizenship
Mentor
Sarah Keyes
Department
History
Biosketch
Sarah Keyes, Ph.D. is an assistant professor in the History Department. She teaches courses on the History of Nevada (HIST 217), the US West (HIST 315) and the Environment (HIST 441). As a historian she is committed to building bridges between the past and the present and to making her research and her teaching as accessible as possible. Keyes has appeared on the History Channel, C-SPAN's American History TV, and the Huntington Library's YouTube Channel. She has also written about her research on the Overland Trail for the Washington Post. Since joining the UNR faculty in 2018, Keyes has mentored a number of undergraduates as they completed their senior theses (40-page papers based on original historical research.) As a faculty mentor, Keyes tailors her approach to match her students' strengths and interests. Moreover, she is committed to helping all of her students, including first generation students and those from underrepresented populations, succeed.
Project overview
The students who is selected to help with my project would gain critical skills in gathering and analyzing data from a vast range of sources. Historians gather evidence from manuscripts held in archives, historical newspapers, private papers, photographs, visual culture, maps, audio recordings, and many other historical and contemporary sources. This work helps to build skills that translate to any number of professions, including the healthcare industry. See, for example, this blog titled "Thinking like a historian in scrubs: How I use my BA in history." The specifics of the research for my new book project, "Eastward the Vote," will depend on the selected student's educational background, interests, and goals as well as our country's current response to COVID-19. If necessary, all research can be designed to be conducted remotely. Possible specific topics that may be researched include: the history of women's suffrage in Nevada, the role of Chinese women in suffrage activism, the role of Latinx peoples in the suffrage movement, and the intersection between environmental activism and the fight for women's right to vote.
To learn more about women's suffrage in the West you can watch Keyes' lesson for the Radcliffe Institute at Harvard University.
Students with specific questions may contact Sarah Keyes directly at sarahkeyes@unr.edu.