K.D. Joshi: Analysis of unequal gender representation in information technology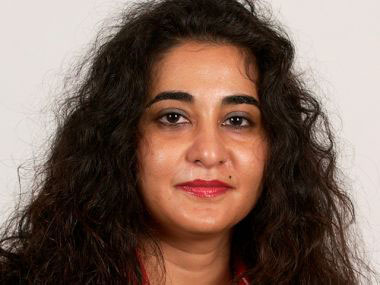 Title
Why so few women in information technology?
Mentor
K.D. Joshi
Department
Information Systems
Biosketch
K.D. Joshi, Ph.D. is a professor and department chair of information systems in the College of Business at the University of Nevada, Reno. She received her M.S. in engineering from the University of Michigan and received her Ph.D. in business administration (decision sciences and information systems) from the University of Kentucky. Her published research is cited over 5,570 times (an h-index of 27) according to Google Scholar and her research has been featured in numerous media outlets such PBS NewsHour, Salon.com, Vancouver Business Journal, London School of Economic Business Review, Puget Sound Business Journal, & Military.Com. She has been a Principal Investigator or Co-Principal Investigator on grants totaling over $5M from the National Science Foundation (NSF). Her research has appeared in journals such as MIS Quarterly, Information Systems Research, Journal of the AIS, Information Systems Journal, Decision Support Systems, IEEE Transactions of Engineering Management, and Communications of the ACM. She has served on numerous leadership positions at ICIS, HICSS, and AMCIS conferences. She is currently on the Information Systems Journal and Journal of AIS editorial boards. Joshi has won multiple teaching innovation grants. Her engineering and business educational backgrounds allow her to design and deliver technology-related courses which have a unique blend of both technical and managerial focus.
Project overview
One line of investigation in attempting to better understand the gender imbalance in the information technology (IT) field is to examine gender stereotypes about the skills and knowledge in the IT profession. A survey of 4,046 university students in the United States was conducted to examine stereotypes held by contemporary university students (White, Black and Latino men and women) about the skills, knowledge in the IT profession. In this project, the student will explore the open-ended questions and some scaled items to examine if the gender-ethnic intersectionality provides an explanation for within-gender and within-ethnicity variations in IT stereotypes that are held by contemporary university students to explain under-representation of women and minorities in IT.