Mia Abboud Holbrook: Community-driven criminal justice reform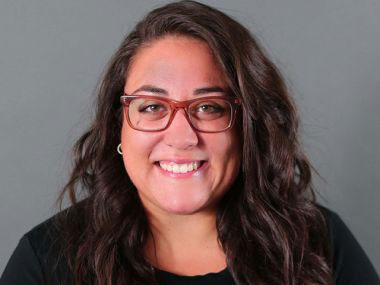 Title
Community Driven Criminal Justice Reform
Mentor
Mia Abboud Holbrook
Department
Criminal Justice
Background
Mia Abboud Holbrook joined the Department of Criminal Justice as a visiting lecturer in the fall of 2019 and as an assistant professor in the fall of 2020. She earned her master's degree in criminal justice and Doctoral degree in criminal justice and criminology from Washington State University. She worked previously as a senior research associate with the Washington State Institute for Criminal Justice.
Her research interests include offender risk-needs assessments and model fidelity, assessing implementation challenges in the use of evidence-based practices, intersection of criminal justice and public health, offender programming, treatment courts and criminal justice reform. Her recent work has appeared in Criminal Justice Policy Review, Justice Evaluation Journal, Journal of Drug Issues, and International Journal of Offender Therapy and Comparative Criminology.
Project overview
For this project, we will investigate how people perceive and understand criminal justice reform. We will also examine what criminal justice reform looks like through a community-driven lens. Recent research suggests an increase in support for reform within the criminal justice system. However, it is less clear how community concerns are influencing and driving these trends. In the efforts to implement updated criminal justice programming, there is a call for a focused awareness of what specific issues comminutes are currently facing. The goals of this research project are to explore public understanding and perception of criminal justice reform from a community-driven perspective, as well as to create a blueprint for community-driven strategies that focus on reform that provides positive community outcomes. Students can expect to participate in a review of the literature, designing and piloting a survey, collecting survey data, and conducting data analysis.