Eric Crosbie: Analyzing tobacco, food and beverage industry interference in health policies in the Americas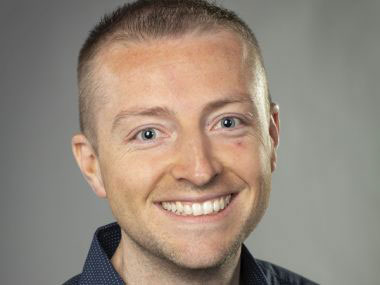 Title
Analyzing tobacco, food, and beverage industry interference in health policies in the Americas
Mentor
Eric Crosbie
Department
School of Community Health Sciences
Bio sketch
Eric Crosbie, Ph.D. is a political scientist who examines commercial determinants of health and public health policy. His research focuses on non-communicable diseases (NCDs) and examines how commercial industries like tobacco and food and beverage industries are a key driver of the NCD epidemic and how they influence NCD regulations. Crosbie's research is local in analyzing smoke-free environments and sugar sweetened beverage taxation regulations in the U.S. as well as global in examining tobacco and nutrition packaging and labeling policies and the impact of trade on health, mostly in Latin America. Overall, his research is multi-disciplinary combining elements of political science, public health, political science, international relations, economics, law, and business to examine public health policy both locally and globally.
Crosbie began his academic career at a community college and then transferred to state university and then to the UC system in California. He also faced challenging financial hardships and always worked multiple jobs throughout his college experience. Crosbie is bilingual in Spanish and currently mentors graduate, undergraduate, high school and middle school students, including several underrepresented and first-generation students. These experiences assist greatly when mentoring and relating to student experiences.
Project overview
The objective of this study is to analyze the arguments and actions of transnational tobacco and food and beverage companies against the development of public health policies (e.g., labeling, new products, etc.) in the Americas. This type of research documents the political lobbying and marketing of corporations that is geared towards exposing and holding corporations accountable, helping make policy change, and ultimately helping save lives. This research is also closely linked to helping civil society and advocacy groups by providing scientific evidence to help make change happen.
The student would assist with data collection, data entry and data analysis with significant opportunities to publish, present and network with experts and advocates. No prior knowledge in these areas is necessary as Crosbie will teach new potential research skill sets necessary for the current study, including google searches, literature reviews, surveys, interviews, archival research and transcribing. However, it is highly recommended that the student is bilingual in Spanish to read Spanish articles and reports.