Won-Gyu Choi: Targeted gene-editing in plants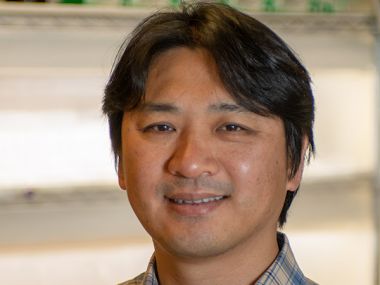 Title
Use CRISPR/Cas9-mediated targeted gene editing to generate heat tolerant tomato plants
Mentor
Won-Gyu Choi
Department
Biochemistry and Molecular Biology
Biosketch
Project overview
Rational and Significance: The quality and quantity of fruits in most crops are dependent upon the success of pollination fertilization. While there are potentially multiple causes for deficiencies, in the context of tomato fertilization and fruit development, our initial concerns include failing pollen production due to the high temperature resulting in impaired pollination and poor fruit production. Although tomatoes are self-fertilizing, pollination and subsequent fruit production are still dependent on successful pollen production. Thus, the introduction of parthenocarpy (no pollination-dependent vegetative fruit production) into tomatoes will remove the requirement for pollen fertilization and improve the reliability of generating tomato fruits in the arid region similar to Nevada.
Experimental plan: To generate tomatoes with vegetative parthenocarpy, we will use a CRISPR/Cas9-mediated gene editing system to introduce a null mutation in the transcription factor gene SlAGAMOUS-LIKE 6 (SlAGL6). This mutation results in vegetative parthenocarpy in tomatoes, which is non-genetically modified organism (Non-GMO) mutation. The Slagl6 gene has shown to be involved in pollination-dependent fruit development. Bacterial pathogen-driven T-DNA insertion in the gene encoding SLAGL6 transcription factor induced vegetative parthenocarpy. However, this mutant line is not available for us because the original mutant line is not released by the researchers who developed this mutant line. More importantly, it still remains to be tested whether the null mutation of Slagl6 resulted from CRISPR/Cas gene editing will lead successful fruit production during summer time in Nevada. Thus, we have generated a CRISPR/Cas9 binary construct using the identical 20 bp gRNA sequence used in Klap et al. (2017), who developed the parthenocarpy tomato using T-DNA insertion. Using a standard Agrobacterium transformation protocol, which is standard protocol generating mutant in pants, we will generate transgenic tomato lines with CRISPR/Cas9 induced mutations in the SlAGL6 transcription factor. To identify plants harboring null-mutations, the sequence of the CRISPR edited regions will be analyzed from PCR generate fragments. We anticipate that it will take one full semester to create the CRISPR edit and segregate homozygous mutant lines free of the CRISPR/Cas9 transgene resulting in non-GMO tomato mutant.
Expected Outcomes and Potential Problems: The expectation is that we will generate a parthenocarpy tomato line that can escape the need for sexual reproduction and instead produce fruit via vegetative parthenocarpy.
The most significant potential problem is that a null mutation in SlAGL6 is likely to lead to a reduction in seed production. This raises a concern that it might be difficult to maintain seed stocks for this parthenocarpy tomato line. To determine if this is a problem will require to grow this parthenocarpy line in the Nevada area during hot summer time. Thus, we plan to validate this concern after generating the parthenocarpy tomato line.