First-generation student stories: Brian Huynh, class of 2018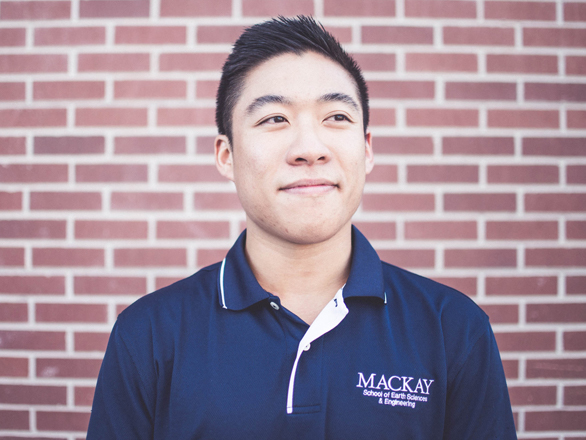 Brian Huynh started his college career as a pre-med student. However, after one year in his interests shifted and he began to look at the Mining Engineering program at the Mackay School of Earth Sciences and Engineering.
"That's when I went underground for the first time," Huynh said. "Being in the mud – it's really wet and muddy, cold and dirty – it was a completely different environment than being in a hospital where everything is sterile and sanitary. I realized this is what I really wanted to do. I liked being outside, getting my hands dirty and using my brain."
Soon after, Huynh officially declared his major in Mining Engineering and became a leading member of the student population. Over the course of his education, Huynh was involved in 11 extracurriculars including serving as President of the John Mackay Club and Vice President of the University's Nevada Blue Key Honor Society. He spent two summers as a project engineer intern and was offered a full-time position upon graduating as a Mine Engineer 1 for Freeport-McMoRan, a global leader in the mining industry.
As a first-generation college student, Huynh spent his freshman year working and attending school seven days a week to help pay for his education. Once he received the relief of scholarships and support through the Golden Scholars Program, Huynh flourished at the University.
"Being involved in the School greatly benefited my career and education. Rather than working at a minimum wage job trying to cover my tuition, I was getting hands-on experience and making connections with people in the industry I wanted to work in" says Huynh.
Huynh's incredible drive and passion is apparent in all areas of his life. When he isn't working as a Mine Engineer, you'll find him hunting, fishing, or at the gym coaching Olympic Weightlifting to his community!