Meet Shawn Norman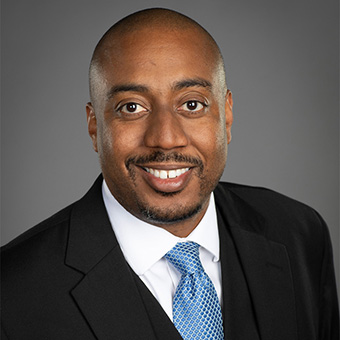 Shawn Norman was appointed Associate Vice President of Planning, Budget & Analysis in October, 2018. In Norman's capacity as AVP of PBA, he oversees the development, allocation and monitoring of the institution's budgets, data collection and analysis of student enrollment, decision support analysis, and coordinates the uses of space for the university.
Prior to joining the University, Norman comes to us from the University of Texas Medical Branch (UTMB) in Galveston Texas, where he has been since 2003. In his last position, he served as the Director of Finance in the Office of the Provost. In this role, he was responsible for developing the state and institutional budgets, capital budgets, developing the state appropriations request, conducting variance analysis, forecasting, and directing other strategic initiatives for the School of Medicine, School of Nursing, School of Health Profession, and Graduate School of Biomedical Sciences. Prior to joining UTMB, Norman spent 3 years at Christus Health in Houston, Texas, where he was responsible for preparing internal and external financial statements, managing general ledger, and developing accounting procedures.
Norman has a bachelor's degree in Accounting from Wiley College.