Orvis School of Nursing celebrates pride month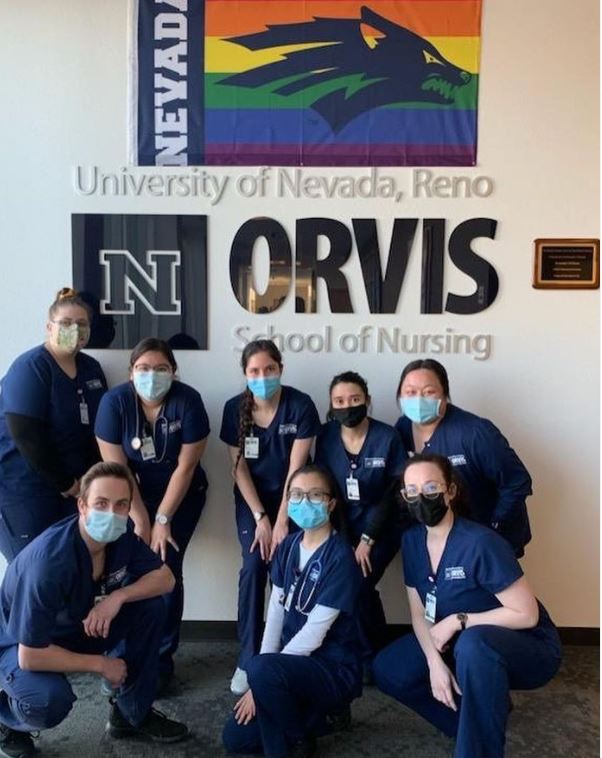 The history of Pride
In June 1969, members of the gay community led a series of demonstrations in response to a police raid at the Stonewall Inn, a gay club located in New York City. The day would be remembered as the Stonewall Uprising. This event was a tipping point for the Gay Liberation Movement in the United States leading to the foundation of numerous gay rights organizations. Today, June is celebrated as National Pride Month to commemorate the Stonewall Uprising and celebrate the continued impact of the LGBTQIA+ community.
We support the LGBTQIA+ community
From the moment you walk into the Orvis School of Nursing building, you see our pride. Orvis is proud to be a part of the LGBTQIA+ community and is committed to inclusivity. For the third year in a row, we're the proud sponsor of the Northern Nevada Pride Festival. Join us at the 2021 festival on July 24 from 10am-6pm at Wingfield Park. Take some time to explore the valuable resources below.