Spring 2021

Building What Comes Next: The Campaign for the New Nevada
By Caddie Dufurrena '00,
Jennifer Kent and Allison Williams '08

Learning, discovery and engagement. These three pillars have long been at the heart of the University of Nevada, Reno. The mission that guides our students, staff, faculty and research. These pillars are also central to our comprehensive campaign, Building What Comes Next: The Campaign for the New Nevada. The Campaign began in 2013 with the
goal to raise $500 million, and in the time since, more than $435.6 million has been given by generous donors who are committed to graduating career-ready alumni, advancing world-class research and recruiting top-tier faculty and future students.
Those gifts have laid the foundation for the New Nevada, starting with a focus on student support. Since July 1, 2013, donors have provided $72.3 million in scholarships. Additionally, 310
new scholarships have been established, including 219 new endowed scholarships that will continue to help future Wolf Pack students for generations. This funding has also been critical to the growth of our esteemed faculty who guide students to success and lead groundbreaking research. During the Campaign, the University has added 15 new endowed positions ...
2020 UNIVERSITY OF NEVADA, RENO FOUNDATION REPORTS
WHAT I'VE LEARNED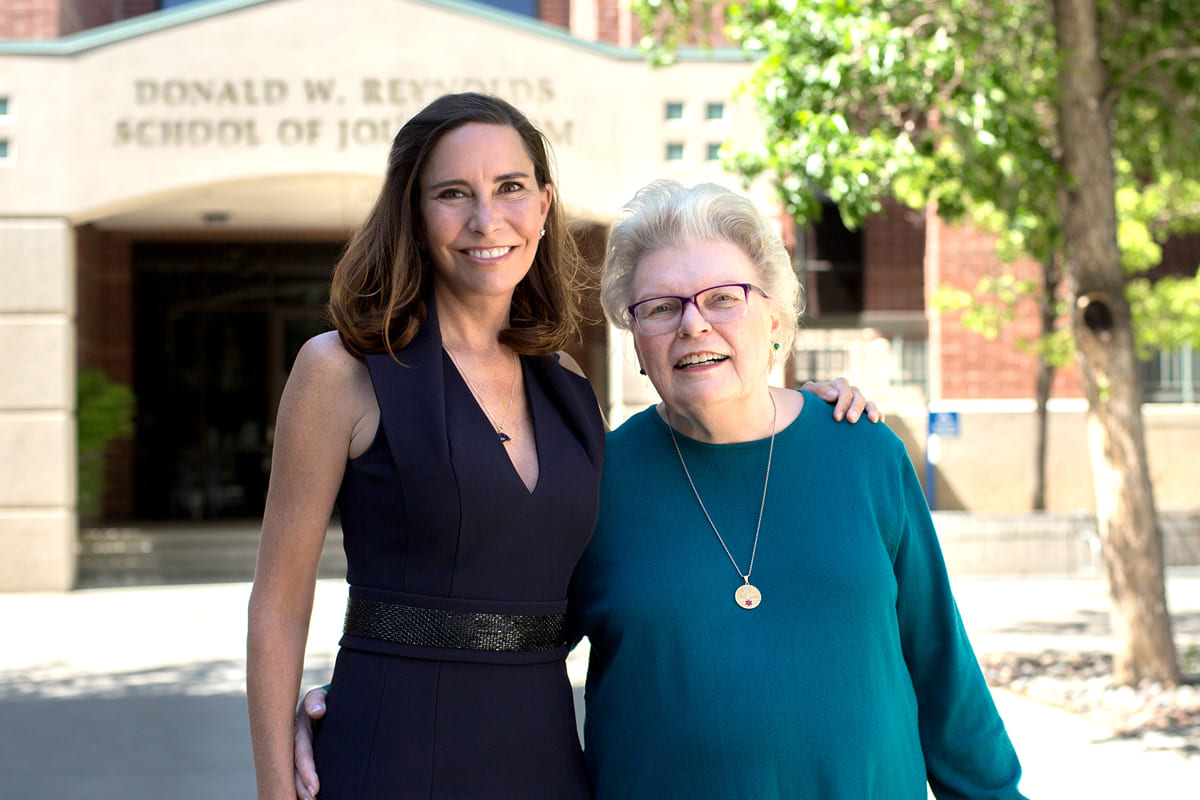 Lauralyn L. (McCarthy) Sandoval '92
First Lady of the University, gaming industry leader, community advocate and former student-athlete
UNIVERSITY FOR YOU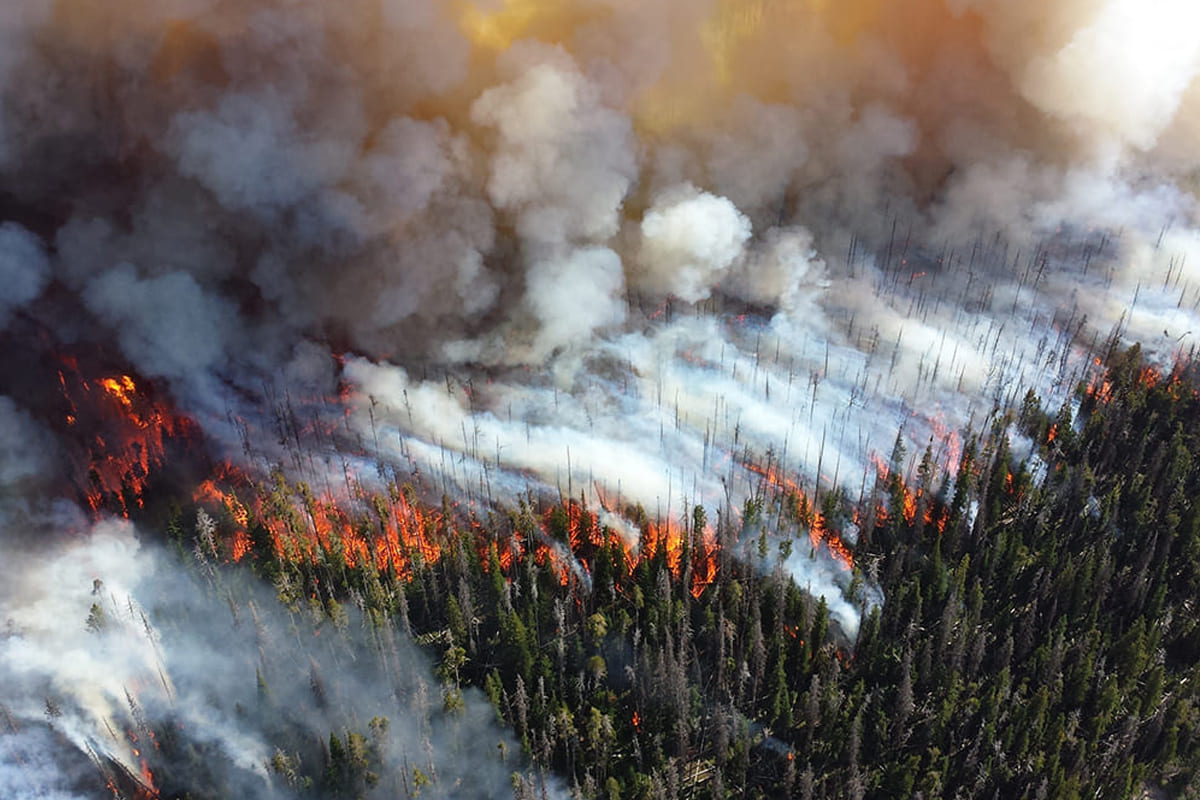 The West on fire
Faculty and staff at the University are taking steps to understand and reduce the threat of wildfire
FOSTERING NEVADA'S FUTURE
Jack and Carroll Gardner
The Gardners estate further funds the Jack and Carroll Gardner Vocal Studies Scholarship Endowment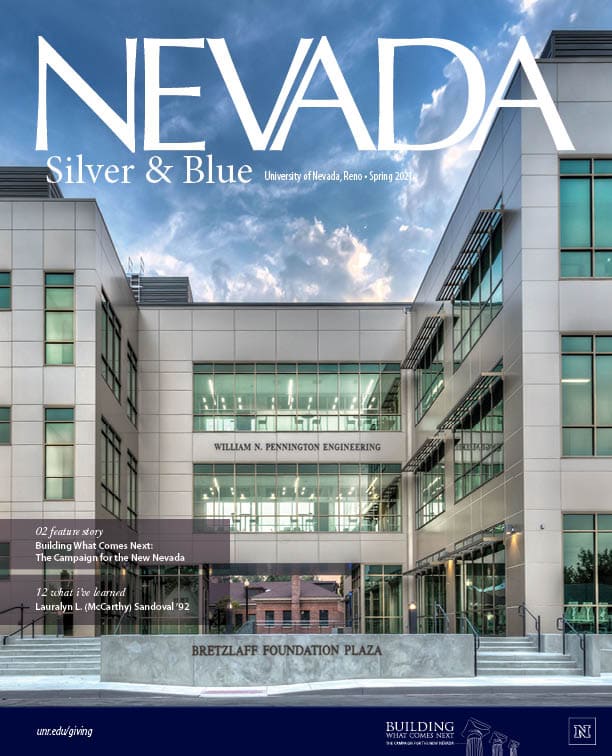 SPRING 2021


The William N. Pennington Engineering building opened in fall 2020 and ushered in a new era of learning and research at the University of Nevada, Reno. Students now have access to a Class 100 Cleanroom, a 200-student classroom, 150 graduate workstations and more than 40 wet and dry laboratories.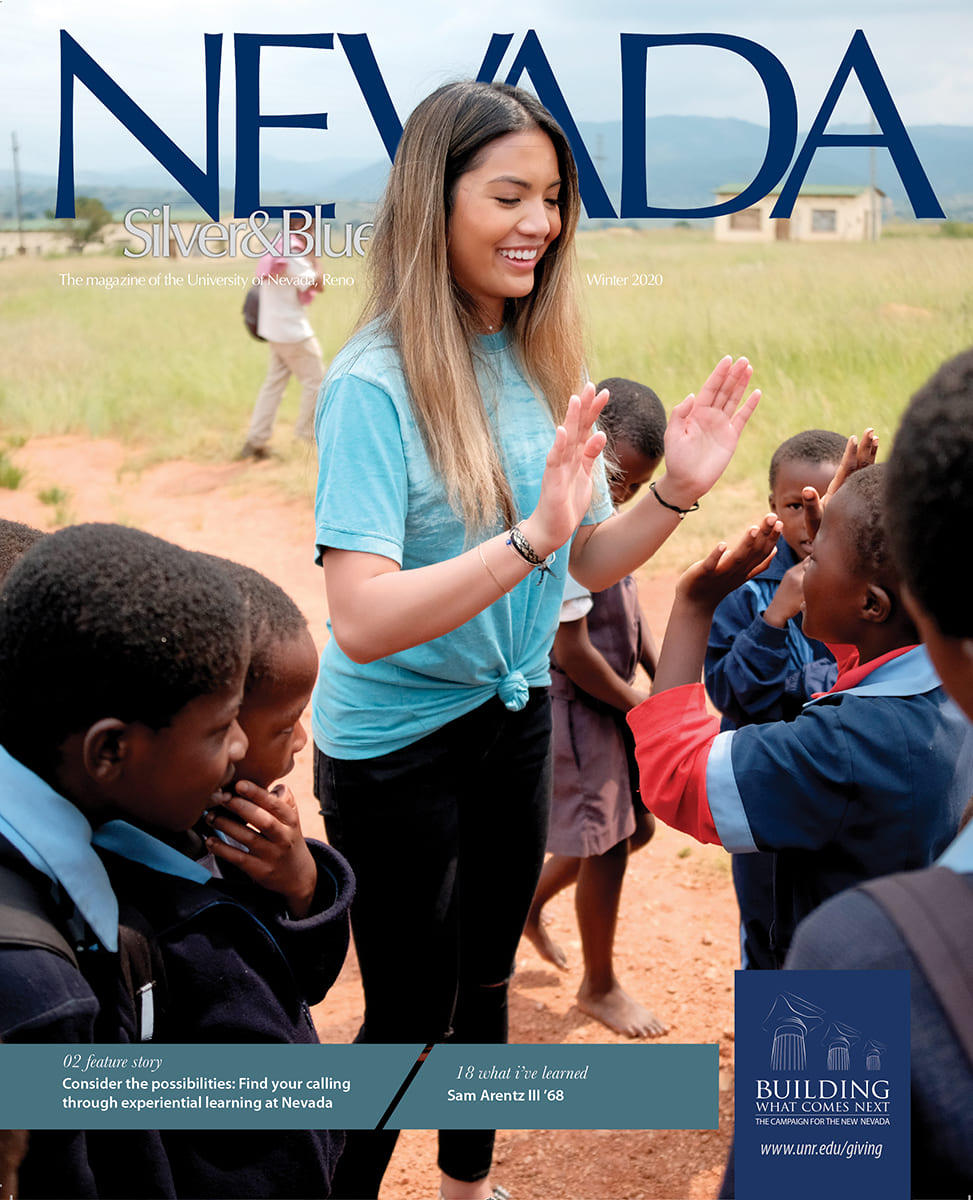 WINTER 2020