Repertoire Renovations: My Own Anti-Racist Journey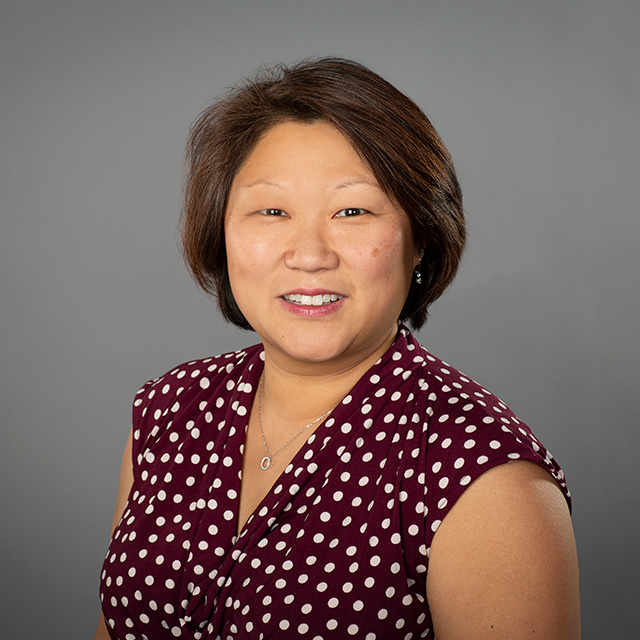 March 24, 2021
By: Kate Pollard
Coordinator and Senior Lecturer, Music Education

When I began teaching middle school in 1996, I programmed pieces I myself sang and repertoire I learned in my undergraduate music education program. For one concert, my choir sang a beautiful medley called An American Trilogy, arranged by Ed Lojeski. The beginning starts with the text "Oh I wish I was in Dixie, away, away…" As a young 20-something educator I don't recall addressing the history of the three songs in the medley, which were "Dixie," "Battle Hymn of the Republic" and "All My Trials." I don't think I even knew what these songs were about, and I am fairly certain that none of my middle school students asked about their historical context. Throughout my years of teaching middle school choir, I offered varied repertoire from an array of cultures, but I do remember programming such songs as "Shenandoah," "Old Joe Clark" and "Boatman's Dance."
Fast forward to 2009 when I started my career here at the University of Nevada, Reno. This was after my doctoral work prepared me to teach at the higher education level, with a focus on integrating multicultural music into the curriculum. I learned what authenticity and appropriateness meant in the mid-2000s. I researched and delved into culturally relevant pedagogy. One of the first courses I taught at the University of Nevada, Reno was elementary methods for undergraduate students. Using the textbook and experience teaching elementary general music, I created a list of songs that I required the students to memorize; this way students would have a small set of songs they could quickly use in a classroom setting. American folk songs, Black American folk songs and songs from other western and non-western cultures were included.
Fast forward again to March 2021, the same week that eight people (most of them Asian women) were murdered near Atlanta by a white gunman. In the past few years, I've had many conversations and read a lot of literature on anti-racist curriculums and appropriation. I don't claim to know everything on this topic, but I've learned so much. I've learned that many of the songs I taught as a middle school educator and even as a college educator are not appropriate and even potentially harmful to certain peoples. I didn't know the racist backgrounds of some of the songs in my "go-to repertoire;" I didn't know that many American folk song traditions are tied, for instance, to blackface minstrelsy, e.g. "Shortnin' Bread," "Polly Wolly Doodle" and even "Jingle Bells" (in short, blackface minstrelsy refers to the hugely popular 19th century song and dance tradition that exaggerated and exploited stereotypes of Black Americans, mostly performed by white Americans in blackface). I didn't know or worse, I never thought about the fact that some of the songs that I loved and used in exemplar lesson plans included the misrepresentation of Indigenous Native American and Canadian cultures, i.e., "Land of the Silver Birch" and "Canoe Song," derogatory terms for a Hawaiian man, i.e., "John Kanaka" and terms used by white Americans to stereotype and degrade Black Americans as seen in songs like "5 Little Monkeys" and "Baa Baa Black Sheep."
Therefore, I have made the difficult decision to acknowledge my ignorance. I have made strides to change the repertoire I use and pass on to future and current music educators. I no longer use any of the songs named above or songs like "Jim Along Josie," "Dinah," "John Kanaka," "America" and much of Stephen Foster's catalog, including "Oh, Susanna!" and "Camptown Races." I loved some of these songs and found great success using them to teach elementary general music. However, now that I know better and am moving forward, I will leave them behind.
Some educators defend using these songs, stating they have historical value. I don't feel the need to preserve the music. I would rather promote songs that are inclusive than promote songs that although may have been popular also marginalize and degrade a population. Also, I don't feel the need to use these songs as a vehicle to address racism. I don't want my students of color to bear the burden of explaining why these songs are racist, potentially requiring them to defend themselves in class. In fact, some may argue that having these kinds of conversations in class is centering a white perspective, making the assumption there is no harm or trauma in opening "academic" conversations about these songs.
Music educators across the world are realizing that many of the childhood songs in American culture have racist pasts. This is not necessarily new, but with increasing attention paid to race, appropriation and current events in our own country, it is difficult to ignore the availability of context and historical background of many songs. Some educators have openly said on social media and in workshops that if we eliminate songs like these from the elementary general music canon, we will not have anything left to teach. Let me reassure you that our world is much bigger and I bet teachers who seek out more diverse and inclusive repertoire will be able to fulfill their curricular needs many times over. I will continue to examine my own personal biases. I will continue to learn and yes, continue to remove racist songs and replace them with more appropriate repertoire that promotes acceptance and social justice. Change is difficult, acknowledging one's shortcomings and ignorance is humbling and I know I am still learning. I apologize to my students to whom I taught these songs and even more, I apologize to those who quietly knew these things about the songs I taught, but never felt comfortable speaking up. I can do better. I will continue to do better.
For more information and resources feel free to contact the author, Kate Pollard.
Reflections on anti-racist curriculum design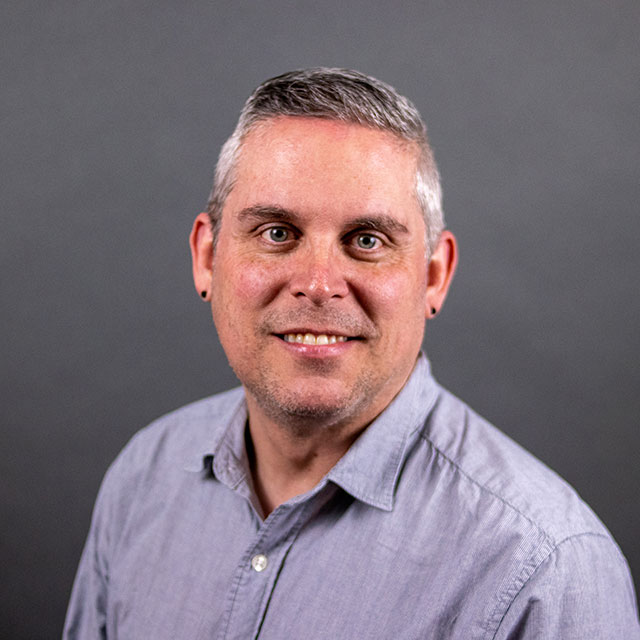 February, 23, 2021
By: Louis Niebur
Associate Professor of Musicology
Director of Graduate Studies

Last semester saw the first of our new graduate curriculum put into place. What had been a two-semester sequence that focused on classical music history has been replaced by six new classes in rotation, each covering separate topics in different eras of time. I was lucky enough to teach the first of these offerings, Topics in Seventeenth and Eighteenth Century Music, to our mostly new graduate class, and the topic was "how to approach the music of these centuries from an anti-racist perspective."
Mostly, this meant exploring the music of a large range of music-makers who have had an enormous effect on the music we hear today in America, but who's story is most often left out of the standard histories of music. We debated whether the origins of contemporary African-American music can be heard more in the traditions brought from West Africa in the 17th and 18th centuries, or in subsequent decades of slave culture as it evolved in North America. It was such a pleasure to bounce ideas off of each other, with each student uniquely adding to the seminar based on their own fields and areas of interest. I feel like I personally learned a lot from exploring how essential music was to interactions between Native Americans and early European settlers. I know the class enjoyed learning about composers they were unaware of, such as the fabulous violin music of the Black French composer, concertmaster and fencer, Joseph Bologne, Chevalier de Saint-Georges. We were lucky enough to have timed our discussion with a virtual production of his only opera, given its U.S. premiere by the Los Angeles Opera in November 2020.
I, like many of the students in the class, was made constantly aware of how little I actually knew about music from these centuries beyond the classical canon, and beyond the standard literature, despite the huge influence of artists of color during this period. "How could we never have learned this before?" was a constant question we found ourselves asking. I'm now really looking forward to each new seminar and continuing to explore musical cultures from this anti-racist perspective.