Keck Museum virtual classroom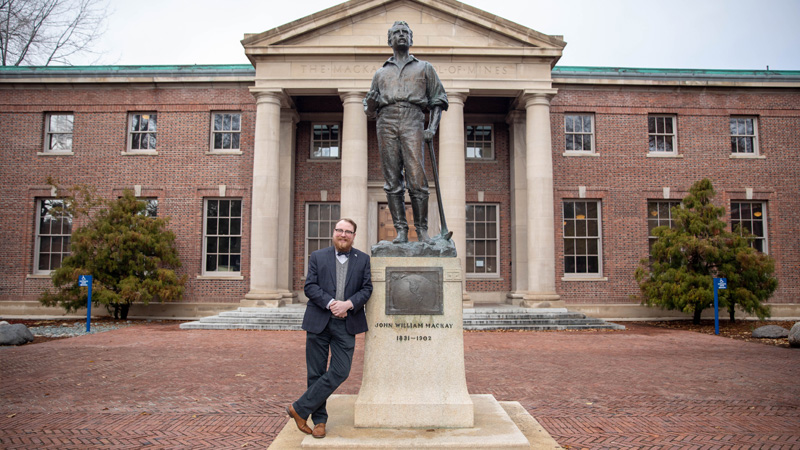 Like most of the United States, the Mineral Monday team is currently working from home and are not able to film episodes in the normal fashion. That said, we are looking for new and exciting ways to engage with Mineral Monday viewers like you! Garrett Barmore, host of Mineral Monday and curator of the Keck Museum, would like to offer help to remote classrooms and families who are adjusting to learning while social distancing. Teachers, students and individuals are invited to schedule a virtual classroom visit with Garrett where he will give an interactive presentation on a topic related to earth science and answer any questions the students may have.
Below is a list of potential topics, but Mineral Monday is willing to work with teachers, parents, and students to meet specific curricula requirements or topics of interest. If you are interested please email Garrett directly at gbarmore@unr.edu to set up a time and discuss topics and technical issues. Garrett wants to be as flexible as possible and provide the best experience for students. Garrett has worked with K-12 students and community groups and is willing to tailor these visits to any group. If he can't give school tours why not virtual visits!
What is a mineral?
Learn what makes a mineral and how to identify minerals in the field. Students will learn and perform simple identification tests on their own objects or objects around the house.
Fossil formation
How are fossils formed and how do paleontologists identify minerals. Students will help Garrett identify fossils from the Keck Museum collection. Some of which may have been featured on a Mineral Monday episode!
Rock Cycle
What are the different types of rocks and how do they form. What types of rocks are in your area? Students will be encouraged to share any rocks in their collection and work with Garrett to try and determine how the rock may be formed. Fair warning, some objects may be inconclusive!
Nevada Macro Geology
Basin and range, the formation of the Sierra Nevada Mountains, and the Great Basin. Garrett will be able to tailor this presentation to most states in the Great Basin (California, Nevada, Utah, Oregon, and Idaho) and/or the Basin and Range Province (California, Nevada, Utah, Oregon, Idaho, Arizona, New Mexico, Sonora MX, and Baja California MX).