Live + On-Demand thru May 31.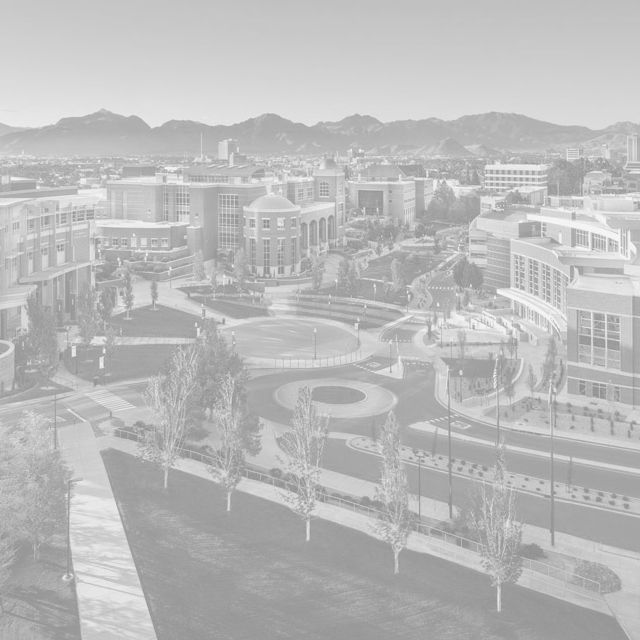 Workshop hosts include Miguel Zenón, who's given hundreds of lectures and master classes around the world; Michael Mayo, who conducts vocal master classes; and faculty from the distinguished Berklee Institute of Jazz and Gender Justice, in Boston, Massachusetts, lead a conversation about jazz and gender issues.
Creating a Sound Concept
Hall Recital Hall (In-person)
Josh Reed, Trumpeter, Composer, Assistant Professor of Jazz Trumpet at the University of Nevada, Reno, Director of the Jazz Lab I at UNR
How to improve your sound on the trumpet, coming up with your own idea of what you want your sound to be, and ways to achieve that sound. We will focus on the technique and specific exercises to improve sound production, followed by listening and imitation of certain players that influence us before we can find our own voice.
Finding and Honing Your Compositional Voice: Jazz Composition as Daily Ritual
Hall Recital Hall (In-person)
Annie Booth, Pianist, Reno Jazz Festival 2022 Composer, Educator
Composer, pianist, and educator Annie Booth will offer her compositional strategies and step-by-step techniques for starting a compositional practice (if you're new to composing) and pushing into new creative directions/out of a writer's rut (if you're already composing).This workshop is open to all ages, instruments/voices, and ability levels.
Michael Mayo Clinic
Hall Recital Hall (In-person)
Finding your Way through Harmony
Hall Recital Hall (In-person)
Otto Lee, Saxophonist, Composer, Director of Jazz Bands at University of California—Davis and at Fresno Pacific University
This clinic will explore ways to hear new lines through harmonic changes while building your melodic vocabulary.
Forging a New Legacy in Jazz
Wells Fargo Auditorium, Knowledge Center (Livestream)
Aja Burrell Wood, Managing Director, BIJGJ; Kris Davis, Associate program Director of Creative Development, BIJGJ; Moderated by Dr. Ruthie Meadows, Assistant Professor of Ethnomusicology, University of Nevada, Reno
Join the Berklee College of Music's Institute of Jazz and Gender Justice for a conversation about gender, equity and the future of jazz. Learn about the corrective work that aims to modify the way jazz is perceived and presented, so the future of jazz looks different than its past without rendering invisible many of the art form's creative contributors. Together, we will contemplate how each of us can actively contribute to a more just and equitable future of jazz.
Exploring Genres to Create Your Own Sound In Jazz
Wells Fargo Auditorium, Knowledge Center (Livestream)
Tal Cohen, Pianist
Based in Miami, Israeli pianist Tal Cohen discusses how world music influences diverge from jazz norms to help create new styles of improvisation and compositional forms. Having studied a variety of musical styles, from classical music to traditional Jewish folk songs, Cohen will discuss his process so you can create your own original sound. Having a unique approach informed from different world cultures and musical styles will set you apart as musician, bringing offerings to the table of what defines jazz - something creative, new and unique.
Organizing the Shed
Wells Fargo Auditorium, Knowledge Center (Livestream)
Joseph Jefferson, Trombonist, Euphoniumist
Organizing the Shed is a guide to help developing jazz musical organize their daily practice sessions. The following topics will be discussed to help focus each practice session: Changing Your Mindset, Honesty, Rest, Consistency, and Session Goals. This method is designed to help jazz musicians set goals and make practice less daunting by breaking it up into smaller chunks. This session will break down the following aspects of developing a jazz practice routine: the warmup, fundamentals, scales/patterns/triad pairs, phrasing, chord spelling, transcription, tune learning, improvisation, and listening.
Singing with Emotional Intent
Wells Fargo Auditorium, Knowledge Center (Livestream)
Gaw Vang Williams, Jazz-Pop Vocalist, Educator
This masterclass will review the concepts of singing with emotional intent. It will cover the various ways of using tone and speech placement to enhance your vocal technique and performance.
How to Practice Jazz
Hall Recital Hall (In-person)
Hans Halt, String Bassist, Jazz Pianist, Educator
This clinic will focus on a systematic approach to learning jazz standards in order to deepen your understanding of melody, harmony, swing and improvisation.
Bass Lines
Hall Recital Hall (In-person)
Richard Giddens, Bassist, Percussionist, Composer
A look into working on sound, tempos, feels, left/right hand techniques, and transcription, while referencing some of Richard's favorite bass lines created and performed by his heroes.
Miguel Zenón Clinic
Hall Recital Hall (In-person)
The Language of Drums: Rudiments and Drum Set Vocabulary
Hall Recital Hall (In-person)
Tina Raymond, Drummer, percussionist
Raymond will detail the fundamental language of drumming rooted in snare drum rudiments and how various jazz drummers have utilized this vocabulary on the drum set throughout history.
Developing Your Unique Sound
Wells Fargo Auditorium, Knowledge Center (Livestream)
Brian Landrus, Baritone Saxophonist, Bass Clarinetist, Flautist, Composer
Brian's multi-faceted workshop will teach techniques to develop tone on woodwind instruments. He will help you understand how to develop your unique sound/personality on all instruments through exercises, transcription, and composition.
Jam Sessions: A Vocal Guide to Feelin' Good
Wells Fargo Auditorium, Knowledge Center (Livestream)
Sara Gazarek, Jazz Vocalist, Lyricist, Educator
Join GRAMMY® nominated jazz vocalist and USC faculty member Sara Gazarek as she guides vocal and instrumental participants through empowering jam session concepts: common repertoire, counting off tunes, interacting with band members, improvisation basics, song form, cues, and more. Jam sessions can be fun! Let's get you feelin' good.
Practicing and Applying: How to Not Feel Weird about "Stealing"
Wells Fargo Auditorium, Knowledge Center (Livestream)
Barb Shinaver, Trombonist
In this session we'll outline strategies to build skills through practicing elements of transcriptions, and develop your personal vocabulary out of professionals' material.
Hey, That's Not Jazz! Creative Arranging for the Big Band
Wells Fargo Auditorium, Knowledge Center (Livestream)
James Miley, Composer, Pianist
Miley will break down the process of reimagining pop tunes for the contemporary jazz ensemble, balancing current trends with the deep tradition of jazz arranging, as well as holding an ear to the future. Study score included.