Live from Hall Recital Hall. On-Demand thru May 31.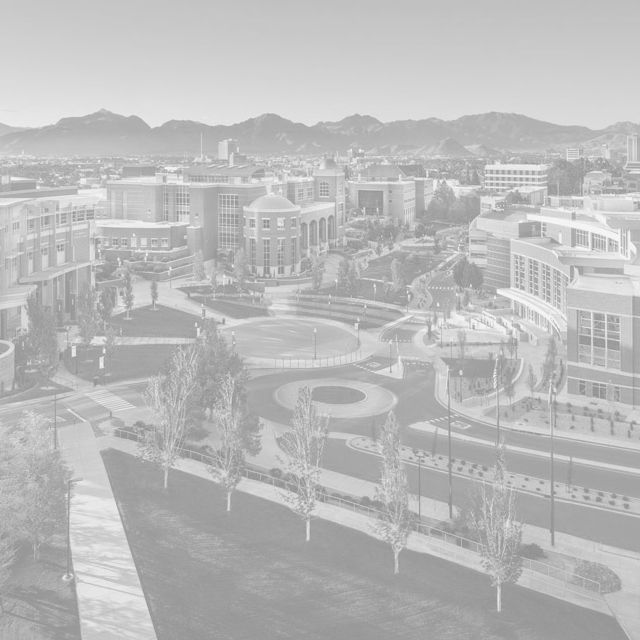 "This young musician and composer is at once reestablishing the artistic, cultural, and social tradition of jazz while creating an entirely new jazz language for the 21st century." — MacArthur Foundation, 2008
Opening Artist
Jazz Lab 1, the opening act for the Miguel Zenón Quartet, is the premier student jazz ensemble, under the direction of Josh Reed, at the University of Nevada, Reno. During their opening performance, the skilled jazz studies students perform works by jazz artists and composers Maria Schneider, Bill Holman and Pedro Giraudo.
Purchase Miguel Zenón Quartet On-Demand
Purchase Virtual Jazz Fan (All Events) On-Demand
Multiple Grammy Nominee and Guggenheim and MacArthur Fellow Miguel Zenón represents a select group of musicians who have masterfully balanced and blended the often contradictory poles of innovation and tradition. Widely considered as one of the most groundbreaking and influential saxophonists and composers of his generation, he has also developed a unique voice as a conceptualist, concentrating his efforts on perfecting a fine mix between Jazz and his many musical influences.
Born and raised in San Juan, Puerto Rico, Zenón has built a distinguished career as a leader, releasing 14 albums under his own name. In addition, he has crafted his artistic identity by dividing his time equally between working with older jazz masters and younger innovators – irrespective of styles and genres. Zenón has toured and/or recorded with artists including The SFJAZZ Collective, Charlie Haden, Fred Hersch, Kenny Werner, David Sánchez, Danilo Pérez, The Village Vanguard Orchestra, Kurt Elling, Guillermo Klein & Los Guachos, The Jeff Ballard Trio, Antonio Sánchez, David Gilmore, Paoli Mejías, Steve Coleman, Brian Lynch, Jason Lindner, Dan Tepfer, Miles Okazaki, Ray Barreto, Andy Montañez, Jerry Gonzalez & The Fort Apache Band, The Mingus Big Band and Bobby Hutcherson.
As a composer he has been commissioned by SFJAZZ, The New York State Council for the Arts, Chamber Music America, NYO JAZZ, The Logan Center for The Arts, The Hyde Park Jazz Festival, The John Simon Guggenheim Foundation, MIT, Jazz Reach, Peak Performances, PRISM Quartet and many of his peers.
In 2003, he was chosen by the Kennedy Center to teach and perform in West Africa as part of their Jazz Ambassador program. Since then, he has given hundreds of lectures and master classes and has taught all over the world at institutions such as The Banff Centre, Berklee College of Music, Universidad Veracruzana, Conservatorium Van Amsterdam, Musik Akademie Basel, Conservatoire de Paris, University of Manitoba, Conservatorio de Música de Puerto Rico, Manhattan School of Music, San Francisco Conservatory of Music, Columbia University and the Brubeck Institute. He is a permanent faculty member at The New England Conservatory and The Manhattan School of Music, and serves as Artist-In-Residence for The Zucherman Institute at Columbia University.
But perhaps what best reflects his commitment to education and cements his growing reputation as a "cultural ambassador," is a program that he founded in 2011, called Caravana Cultural. The main purpose of Caravana Cultural is to present free-of-charge Jazz concerts in rural areas of Puerto Rico. The program makes a "cultural investment" in the Island by giving these communities a chance to listen to jazz of the highest caliber (Zenón invites some of the best musicians in the New York jazz scene to perform as guests), while at the same time getting young Puerto Rican musicians actively involved in the concert activities. Since February 2011, Zenón has presented a concert every four to six months. Each concert focuses on the music of a specific jazz legend (Charlie Parker, Miles Davis, Duke Ellington, among others) and is preceded by a pre-concert presentation which touches on the basic elements of jazz and improvisation. Since 2005 Zenón has also personally organized "Jazz Jam Sessions" in the area of San Juan, as a way of creating a platform for younger jazz musicians to grow and interact with one another.
In 2008 he was selected to receive the prestigious and coveted MacArthur Fellowship, more commonly known as the "Genius Grant."
Zenón has been featured in articles on publications such as The New York Times, The Wall Street Journal, The Los Angeles Times, The Chicago Tribune, Bloomberg Pursuits, Jazz Times, Jazziz, Boston Globe, Billboard, Jazz Inside, Newsday and Details. In addition he topped both the Jazz Artist of the Year and Alto Saxophonist of the Year categories on the 2014 Jazz Times Critics Poll and was selected as the Alto Saxophonist of the Year by the Jazz Journalist Association in 2015, 2018, 2019 and 2020 (when he was also recognized as Arranger of The Year).