Live from Nightingale Concert Hall. On-Demand thru May 31.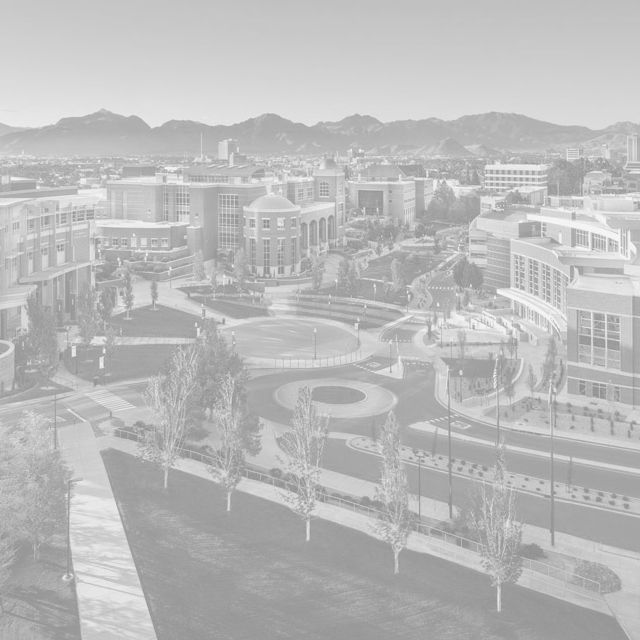 "…towering vocal range, crystal-clear articulation and expert use of electronics." Jazziz
"But in terms of young talent deserving wider recognition, a high-water mark for the fest was vocalist Michael Mayo, a Los Angeles-based singer who employs his agile, gospel-tinted voice as a bridge between jazz and R&B." DownBeat
Michael Mayo is a jazz composer and vocal phenom who boasts a stylistic range like no other, with smoother than melting butterscotch a cappella to commanding on-point urgency. Gifted with perfect pitch and impressive improvisational chops, Michael delivers a mind-blowing opening performance, along with The Collective, the University's faculty ensemble. The group features Adam Benjamin on piano, Peter Epstein on saxophone, Hans Halt on bass, Andrew Heglund on drums and Josh Reed on trumpet.
Michael Mayo, Hans Halt and Josh Reed will lead workshops as well.
Purchase Michael Mayo on-demand
Michael Mayo
Mayo, a Los Angeles native literally grew up within earshot and sight of musical superstars. His fresh recordings reveal his advancing stylistic range — from his smoother than melting butterscotch a cappella presentation of "If You Could See Me Now" to his commanding, on-point urgency in "What's My Name," performed at the 2019 BRIC JazzFest with the band Kneebody. At other times, Mayo uses his body to mimic instrumental sounds with mind-blowing results — you've simply got to hear Mayo's vocal rendition of John Coltrane's classic instrumental, "Giant Steps."
Mayo grew up in the studio with his mother, a singer, and father, a saxophonist/multi-instrumentalist. "They would go on tour, sing with people like Whitney Houston, Luther Vandross, Earth Wind & Fire, Stevie Wonder, Diana Ross, Michael Jackson… all the greats," Mayo recalls. He listened well and his musical identity was formed long before he hit the stage with his own interpretations of contemporary music, R&B and jazz standards.
After graduating from the New England Conservatory of Music, Mayo was coached daily by Herbie Hancock, Wayne Shorter, Herb Alpert, Kenny Burrell and Jimmy Heath while earning his MFA from the prestigious, Thelonious Monk Institute of Jazz Performance — an achievement only three jazz vocalists have won. He also received masterclass training from Dianne Reeves — multiple Grammy award winner and NEA Jazz Master Award winner.
Mayo's career highlights include performing at The White House, The Kennedy Center, on the PBS program "American Voices" with operatic soprano Renée Fleming, as well as the Panama Jazz Festival. He's recorded and/or performed internationally with Herbie Hancock, Kneebody, Michael Jackson, Usher, Matchbox 20 and Josh Groban, to name but a few. Mayo's own band was a standout group at the 2019 Playboy Jazz Festival, Atlanta Jazz Festival and Monterey Jazz Festival.
The Collective
Members of The Collective, recognized as one of the most imaginative and distinctive jazz ensembles in the northwestern United States, comprise the core of the University of Nevada Reno's Program in Jazz and Improvisation Music. All are dedicated to sharing their knowledge of improvisation, composition and history while contributing to the evolution of jazz. Together, they have released four albums and are actively performing, recording and teaching throughout the world.
Adam Benjamin is a Grammy-nominated and critically acclaimed pianist, keyboardist, composer and writer based in New Orleans. Recognized as a "rising star in jazz" in Downbeat's Critic's and Reader's Polls for six years running, his unmistakable sound crosses stylistic boundaries and challenges traditional notions of jazz. He is a founding member of Grammy-nominated Kneebody, an electric quintet widely recognized as one of the most unique ensembles in jazz today.
Hans Halt began playing bass professionally in Buffalo, NY and later moved to the San Francisco bay area gaining experience playing with top bay area musicians, including Mark Levine and Pete Escovedo. Since moving to Nevada in 1985, Halt has been an active performer and composer, including with the Afro-Cuban jazz group No Comprende, the Ed Corey Trio and The Collective. He also performs with the Reno Philharmonic and the Reno Jazz Orchestra.
Andrew Heglund, percussionist, has performed with jazz artists Lee Konitz, Cedar Walton, Bobby Hutcherson, Bud Shank, Ravi Coltrane, Robin Eubanks and Fred Hersch. He also performs with the Reno Jazz Orchestra, the Ed Corey Trio, the Reno Philharmonic Orchestra and the Discover Music Percussion Ensemble. Heglund is an active clinician/adjudicator in the northern Nevada and northern California areas and organizes the annual northern Nevada day of percussion.
Peter Epstein began his saxophone career in 1984 in Portland, Oregon where he apprenticed with resident musicians Nancy King and Glen Moore. After four years of studying jazz and various world music genres at California Institute of the Arts, he moved to New York City and has appeared on more than 30 recordings. Epstein has toured in more than 20 countries with artists including Bobby Previte, Brad Shepik, Ralph Alessi, Michael Cain, Miroslav Tadic, Medeski, Martin and Wood, Mike Stern, Steve Coleman, Jim Black, Ravi Coltrane, Uri Caine, Kadri Golpalnath and many others. As a leader, he has released four albums. He holds a BFA in jazz performance from Cal Arts and a Master's in music from the University of Nevada, Reno.
Josh D. Reed, DMA, is a trumpeter and educator who holds degrees from the University of Colorado Boulder, the Eastman School of Music and James Madison University. As a performer, Reed has shared the stage with artists such as Dave Douglas, Brad Goode, Anat Cohen, Art Lande, Tommy Igoe, Greg Gisbert, Paquito D'Rivera, Rufus Reid and Darlene Love. He currently leads his own trio, quartet and quintet. As an educator, he has taught private lessons, ensembles and courses at Lagond Music School in New York, Metropolitan State University in Colorado, University of Colorado and communities throughout the United States. Reed directed the jazz program at the University of Missouri in the spring of 2017 before directing the jazz program at Santa Clara University. Reed recently released his first recording as a leader: "Leaping Forward" featuring Art Lande.