When we stopped in at the E. L. Wiegand Fitness Center to learn more about its first-ever Associate Director, Sheena Harvey, the student workers were eager to share their admiration of her. One young woman called her a Boss (as in awesome) and expressed her hopes of being like her one day. The students describe her as their mentor, coach and biggest supporter. Working at the Fitness Center under her, they've learned valuable work and life skills, like how to think collaboratively, be resourceful and take initiative. Sheena earned her reputation in part by regularly checking in with students one-on-one to help them talk through any work, school or personal issues – and connecting them with the people and/or resources they might need at that moment. She demonstrates how to be welcoming, fun and caring – yet completely dedicated to your job.
"Student employee development is the best part of my job! I was a student worker in this very department and I often think about how I felt and what I needed when I was in their shoes. I want each of my students to develop into strong individuals with solid core values. I want to help them grow. In the Fitness Center, we support our students all the way until graduation, and then we celebrate them with special stoles and a photo shoot. Our managers put a lot of time into our students, so as you can imagine, graduation time around here is both emotional and bittersweet."
Building community
Although she helps to supervise the FRS department's 120 student employees, she still finds time to mentor students outside of the department. She volunteered as a faculty advisor with groups like the Black Student Organization (BSO), The Queen Connection and Sisters on a Move – often taking on a big sister role to young women who are Black and first-generation college students.
"I've never had a professor who is Black. As a young professional seeking a mentor who looked like me, I was turned away by the first female director in campus recreation that I met in person – and she was Black. The experience motivated me to be more helpful to other young women and to never close the door behind me. In my experience, no matter how many degrees I have, there's always someone who's going to dismiss me or say, "but she's Black," and I will have to work harder to have a seat at the table and to be myself. I just keep putting out positive energy so that I can get it back."
"When you learn, teach. When you get, give."
You know you're making an impact when someone takes the time to recognize you back. She is always surprised to receive thank you emails and cards from students and orientation parents for what she sees as just doing her job. "Sometimes I don't realize that I have gone above and beyond until someone mentions it later, and it honestly means a lot to me. Work doesn't feel like work, unless it involves a reprimand or student conduct issue."
She strongly encourages her student workers to get involved while they're still students. Prior to taking on her professional role, being involved in clubs, like BSO, helped her to develop leadership skills, participate in formal meetings (eventually running those meetings), learn how to get involved and access resources – like ASUN club funding and Graduate Student Association travel grants. She says that being a student worker taught her customer service, how not to pre-judge others and how to empathize and deal with challenging people. "The people I consider to be my on campus mentors now didn't know they were my mentors back them (or during my early years on campus), like Marsha Dupree, former BSO advisor, Steve Pomi, former Director of the Fitness Center, Dr. Jim Fitzsimmons, Director at the Fitness Center, Dr. Nora Constantino, Community Health Sciences Professor, and Dr. Paul Mitchell, another former BSO advisor. All of them supported me during my application submission process for the College of Education PhD program." Sheena is also a member of an informal University Women group that was started by Mary Dugan, the University's legal counsel. The group, which is currently transitioning to a formal committee, is a space for anyone who identifies as female to connect, develop professionally and deal with gender-specific challenges in the workplace.
All in a day's work
As Associate Director, she manages operations, systems and staff for 108,000 square feet of fitness space, a jump from Lombardi's 30,000 square feet just a few years ago. She oversees 120 employees – a number that did not change from Lombardi to the new E. L. Wiegand Fitness Center. Her role requires her to be highly organized, planning programs and operations at least a year in advance. With recent events, she's had the opportunity to show her ability to adapt fluidly to COVID-19 operations protocols on the fly. Like most employees, her typical day begins with emails and paperwork, but hers also involves walking the facility, talking with students and staff, and even working out with them on her lunch break. Sheena and her staff regularly work with the ASUN and Intercollegiate Athletics to coordinate use of the John Sala Intramural Fields and the Lombardi Rec lap pool so that individuals, intramural teams and student clubs can use them and hold events without interfering with official Wolf Pack teams. She looks forward to the return of team sports once COVID-19 has been contained.
She asks her student employees to wear multiple hats and help each other succeed in creating the best student participant experience possible. This makes work personally rewarding, allows for cross training, helps spread responsibilities more evenly and also means that coordinators aren't territorial over their respective area. Students are core of what they do, whether they are members or employees.
A big part of her job (and life) is education. She is constantly watching webinars and reading about how she can improve in her professional role, but she is also a PhD student in the College of Education's Equity and Diversity program. Though she has not decided on a dissertation topic yet, she knows that it will be related to the impact of collegiate fitness and recreational sport program participation for college students and its correlation to sense of belonging and academic success while enrolled in college.
Sheena's primary experience at the Fitness Center is in coordinating intramural sports and group fitness. "With group fitness, that's where we have something so cool and so unique. Before COVID-19 closed our campus, they offered 120 classes per week. Since reopening, they are offering 35 courses per week. With so many choices, there are fitness opportunities for everyone. "You walk into a space where you might not know anyone, but you're all there for the same purpose and experience. Social adaptation happens quickly for the students. When you feel like you belong, the Fitness Center starts to feel like home."
She is especially proud of having developed an in-house student conduct program for intramural sports participants. "If a student breaks the rules during intramural sports play, we pause their participation and use of the Fitness Facility until they complete our "return to participation" class on WebCampus. It is our hope to turn these experiences into teachable moments. We don't want to keep students from working out or competing just because they made a mistake, so long as they are willing to try to follow the rules." The self-paced course is typically for students who have been disruptive or used other students' WolfCard to gain access. Sometimes it is for pushing each other or fighting during a heated moment of intramural sports. By creating her own program, it supports the Students' Code of Conduct and the University's Office of Student Conduct. She feels that this program builds a stronger community and allows students to be themselves, make mistakes and learn from them – without the fear of it impacting their academic goals.
This program has been incredibly successful at getting students to come back and follow the rules. She presented on the development and outcomes of this program at the National Intramural Recreational Sports (NIRSA) Region VI conference in Bellingham, Washington. She was also grateful to the Graduate Student Association (GSA) for providing her with a travel scholarship to present her poster at the 2019 annual NIRSA conference in Boston on a topic related to creating fitness facilities for future generations.
Rebel roots, blue and silver blood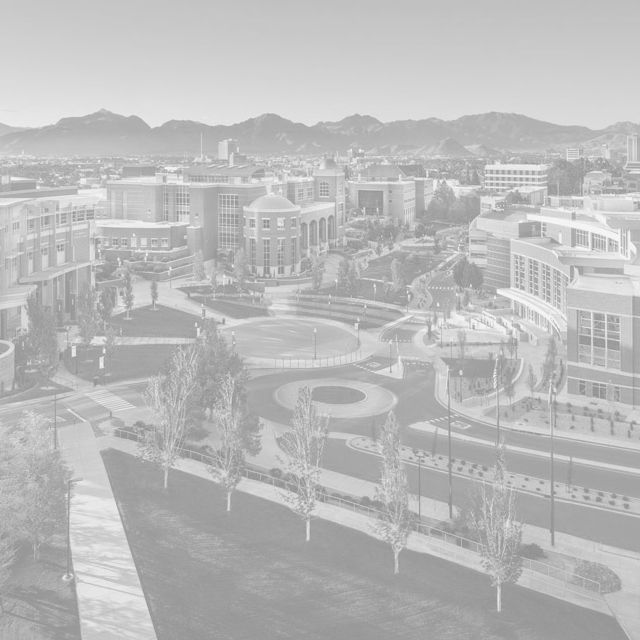 Sheena has been working in the University's Fitness Center since she first stepped foot on campus 18 years ago as an undergrad. Originally from Kansas City, her family relocated to Las Vegas when she was nine years old. In high school, she was set on attending the University of Nevada, Reno after Hellen Quan-Lopez, a Coordinator for the University's Office for Prospective Students, visited her school to speak with students. She was so excited that she enrolled without ever even visiting.
"What attracted me to Reno was the opportunity to become independent, but not too far from home, and also my desire to be on the women's basketball team. I had participated in their tryouts before moving to Reno, but I didn't find out until my first day on campus that they decided not to take any walk-ons that year." Unfazed, she applied for a job at Lombardi Recreation Center. She was hired as a building staff worker, and later as a member services coordinator and was asked to help restructure intramural sports in 2010 and also gained an opportunity to teach the for-credit basketball classes.
When she graduates with her Ph.D. in Equity and Diversity in Education in two years, she will celebrate having been on campus for 20 years. Her hope is to work here and serve many generations of future students until her retirement one day. With her passion and energy, it is hard to imagine her ever retiring.
Fun Fact
Sheena is a shoe fanatic, boasting a collection of over 60 pairs of sneakers – at least 25 of which are Chuck Taylors.
Learn more about the E. L. Wiegand Fitness Center
Are you a member of the E. L. Wiegand Fitness Center yet? If not, you're missing out on an affordable yet state-of-the-art facility with hundreds of class offerings per week. Facilities include a lap pool, competitive dive tank, open gym with three basketball/volleyball courts, studios for dance, yoga and Pilates, as well as access to the track and fields.
Going off to college, joining a new gym, signing up for a sports team, and starting a new job are all experiences that can be a little intimidating for most people. If this is true for you, you're in for a warm welcome when visiting our E. L. Wiegand Fitness Center. Sheena Harvey and her staff of managers and highly enthusiastic student workers are available to offer tours, walk you through the enrollment process, teach you how to sign up for classes online, and help students sign up for intramural sports.