Four months. That's all it took for Jesus Murillo-Juarez to transition from a temporary position to a fulfilling career at the University of Nevada, Reno.
Initially hired as a short-term Buildings and Grounds' worker over winter break in 2016, Jesus didn't anticipate that the experience might soon lead to a position with benefits, job security and friendship. Despite his unassuming nature, he put forth his best effort anyway. He was both eager and quick to learn, just hoping to leave his temporary position with some new skills. His teammates and supervisor greatly appreciated his positive attitude and knew he would fit well within any of the Facilities' teams. With their encouragement, he found a full-time maintenance position in Parking Services.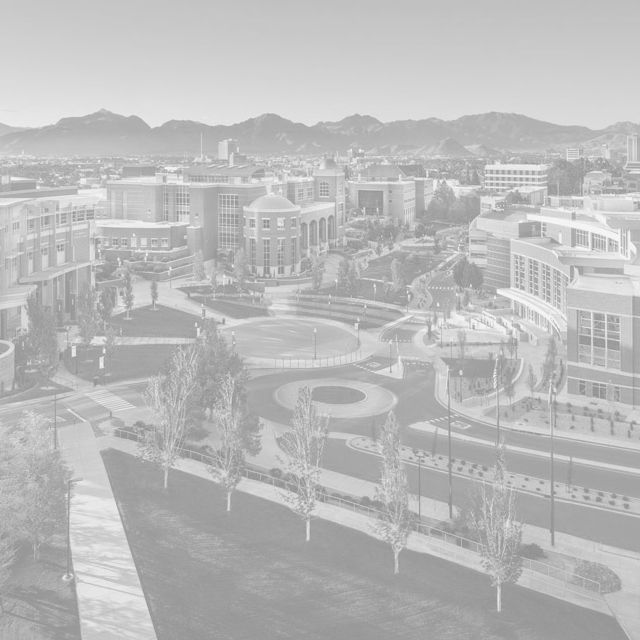 "My family moved to Nevada from Tlacotes Ojocaliente Zacatecas Mexico when I was in high school. My town was so small that we had to travel to a larger city to buy food and supplies. Job opportunities are limited in my hometown, but my mom didn't like for us to worry about the future. She always used to say, "toma un dia ala vez," or, "take it one day at a time."
"One day, I came home from school and she told me that I needed to pack. She said, "You're leaving for the States tomorrow morning to live with your father and brothers." I didn't want to go at first, but she had already bought the tickets for the following morning at five a.m., and I although I was caught off guard, she talked me into at least visiting."
Once here, he adapted quickly and soon wanted to stay. He played baseball in Mexico but switched to soccer after he moved to the States. After graduation from Sparks High School, he successfully tried out for the Nevada Coyotes FC team (one level below the popular Reno 1868 FC). He played with them briefly, but the away-games were too difficult to juggle with his work. He transitioned to coaching a team of friends at Golden Eagle and Futsol instead, hoping to eventually lead a local youth team as well.
He enjoys helping others, tackling new tasks every day, and constantly learning new skills. As someone who loves physical activity and being outdoors, he was a shoo-in for his current position. For some, working outdoors year-round might be unpleasant – especially if they're not used to it – but he's grown to appreciate all four seasons. He loves the outdoors so much, in fact, that he runs a lap around the entire 300-acre campus at lunchtime and then coaches his soccer team after work. "In Mexico, I was used to the heat and I loved spending time outside year-round. When I came to Northern Nevada in 2010, the cold was hard to adapt to at first, but I like it now. When soccer season is over, I go snowboarding with my friends."
Inspiring humility
Rain, snow or shine, he's known for having the same sunny disposition and professional attitude. He finds working with his hands and getting to work with a large team to be personally rewarding, but he also prides himself in having a strict work ethic, competing his tasks as efficiently as possible.
He has kind words for his supervisor, Ron Thornton. "Ron is a nice guy. He's always in a good mood. His job must be incredibly stressful at times, but you'd never know it. He always takes my opinions and expertise into account when making decisions."
Facilities Services is one of the largest divisions on campus and is known for its employee recognition efforts. They have a committee that hosts events like a chili cook off and a flower arrangement contest using only flowers cut from across campus. Jesus was really caught off guard when he won the employee of the month award for Facilities Services. "I didn't know anything about it then, but Facilities has a potluck every few months, and they announced that I was employee of the month." He was given prizes like free lunches and a voucher for the Wolf Shop, but he was especially surprised to see his name aglow on the digital billboard for Lawlor Events Center. He knew that his boss had nominated him with a heartfelt letter – and he was touched by that, but he did not expect to win as five workers had also been nominated.
As one of the stewards of the University's parking facilities and resources, he maintains meters, permit machines, stripes, bumper blocks, signage and more. He does just about everything but issue permits and write tickets.
"Helping customers is one of my favorite things about my job. I like that every day I get to take on new challenges and work with new customers. I work with students, professors, visitors – anyone who pays for parking. Sometimes I get to coordinate with other tradesmen on campus, like the electricians, plumbers and painters in Buildings and Grounds. They teach me new skills and let me help, which keeps my job interesting and allows me to learn new skills and continue moving up."
Since joining the University of Nevada, Reno full-time in 2017, Jesus has earned two more promotions, won the highly competitive Facilities Employee of the Month award, and been a nominee at the President's annual Honor the Best ceremony. He's been personally invited for coffee with University President Marc Johnson and awarded other prizes, like free lunches and a voucher for the Wolf Shop. He was especially surprised to see his name gracing the digital billboard for Lawlor Events Center. He's an exemplary employee in many ways, but also a humble one.
Finding community
"My co-workers are my family. This is the best job I've had, community-wise. Everyone I work with thinks positively about the University, which makes us feel good about what we do. Before this, I tried working in fast food and as a plumber at an apartment complex. We were on-call 24-7, responding to small issues and fire alarms all hours of the night. Working at the University has improved my work-life balance and quality of life by allowing me to work regular hours, enjoy regular breaks and lunches, and have paid time off for vacations and sick time."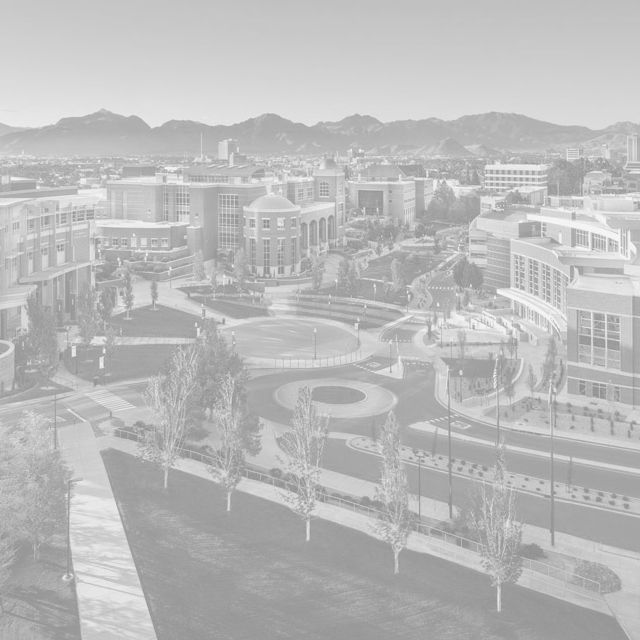 Fun fact
Originally an agricultural center, Zacatecas is the name given by the neighbors of the state's original inhabitants and means "people who live on the edge of the field." The region boasts one of the world's richest silver veins, producing one-fifth of the world's silver by the early 18th century and 17 percent of the world's silver today. There are 15 mining districts in the state of Zacatecas that continue to produce silver, lead, zinc, gold, phosphorite, fluorite, barium and Wollastonite (a calcium inosilicate mineral that reduces the overall carbon footprint in precast concrete by 70%). The capital, Zacatecas City, has elevation of 8,100 feet, almost twice that of Reno, Nevada's 4,400-foot altitude.
Learn about career opportunities in Facilities Services
Facilities Services is the largest department on campus with 250 employees. Collectively, the team works to make the campus accessible, safe, clean, comfortable and beautiful for all those who live, study, work, visit and play here. Parking Services, a unit of Facilities Services, maintains over 6,500 permitted parking spaces in several multi-story parking complexes and surface lots. The group also provides support for sporting events, commencement, political rallies, and other large community gatherings.