How to add a random roommate
Follow these steps to add a random roommate.
Step 1
Log into Symplicity and select the "Roommates" tab.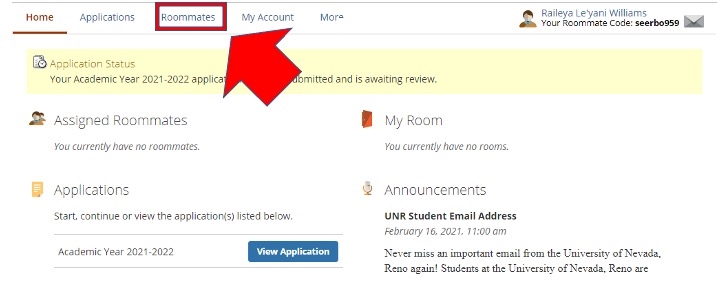 Step 2
Once you have selected the "Roommates" tab, select the term you are signing up for. You will be brought to the "Roommate Group" page.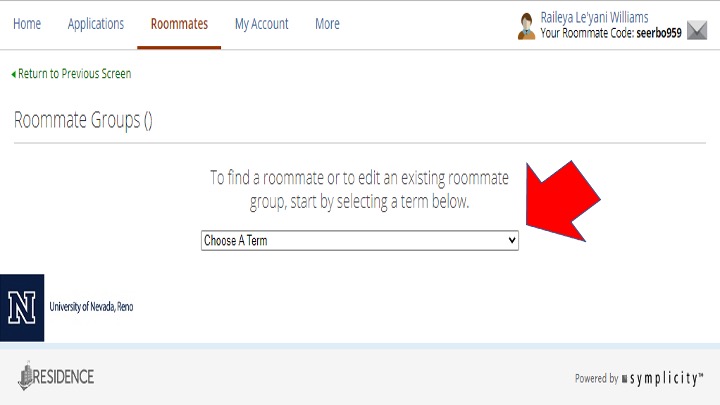 Step 3
Select "Search resident profiles." Clicking on "Change Search Filters" will allow you to filter for potential roommates based on your roommate matching questionnaire.
After selecting the roommate matching questions that are most important to you, click on the blue "Submit" button to see matching profiles.
"View Full Profile" will allow you to see the random roommates' answers and their name. If you feel they will be a good match, send them an invitation by clicking on "Send Invitation."
NOTE: You can also choose to write a short introduction about yourself when you send your invitation. The student will be emailed an invitation to your roommate group, which they will need to accept, by logging into their Symplicity account.