How to add a known roommate
Follow these steps to add a known roommate.
Step 1
Log into Symplicity and select the "Roommates" tab on the top bar.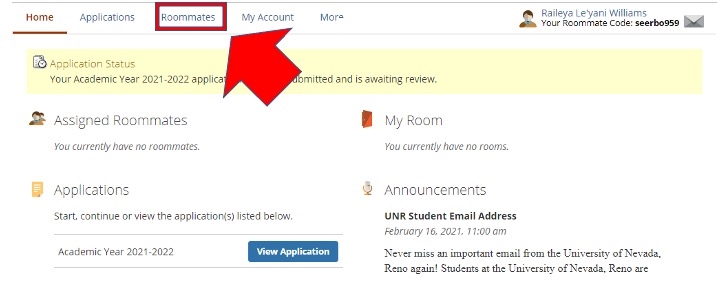 Step 2
Once you have selected the "Roommates" tab, select the term you are signing up for. You will be brought to the "Roommate Group" page.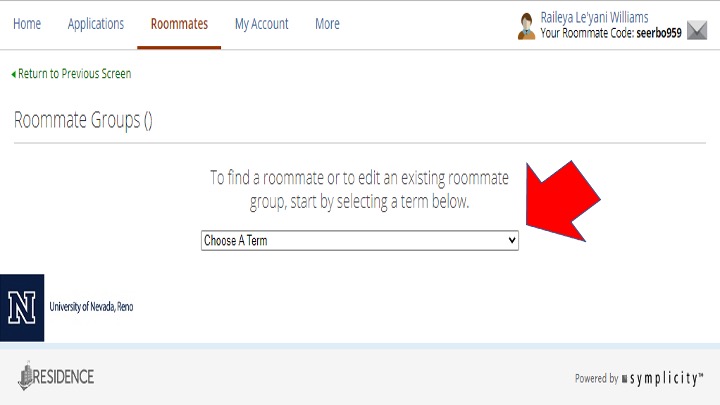 Step 3
Select "Find someone you know."
Then enter your friend's "Roommate Code," which is found on the top-right corner of their page.
After you have entered their code, select "Send Invite."
Your friend will be emailed an invitation to your roommate group, which they will need to accept, by logging into their Symplicity account.