Keynote speaker: Bob Davidson
Philanthropist, Founder of the Davidson Academy on the University of Nevada, Reno campus, and award-winning author of "Genius Denied: How to Stop Wasting our Brightest Young Minds"
"The current, one-size-fits-all approach to education is not working for our brightest students. The Davidson Academy takes a different approach based on a student's ability, not their age. Academy students will be vital to moving our state and nation forward with their talents and innovations while supporting our nation's position in the global economy."
— Bob Davidson, Davidson Academy Board Member
Event registration will be available late 2022.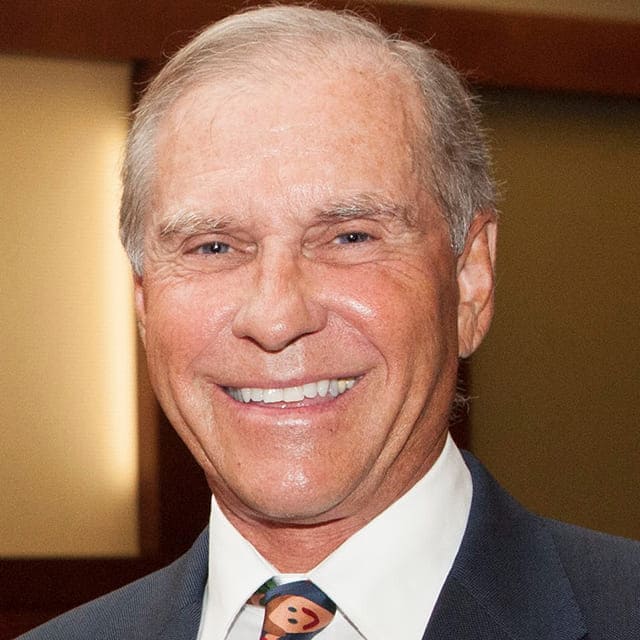 In 1982, the Davidsons founded Davidson & Associates, the educational software company that published the award-winning products Math Blaster™ and Reading Blaster™.
In 1989, Bob Davidson left his job as executive vice president of engineering and construction at Parsons Corporation, an international engineering and construction company, to become chairman and CEO of Davidson & Associates. During the next few years, Davidson & Associates formed partnerships with Fisher-Price and Simon & Schuster, and made several strategic acquisitions, including Blizzard Entertainment, a small entertainment software developer whose products Warcraft™, Starcraft™ and Diablo™ became runaway best sellers. Under Bob's leadership, Davidson & Associates became a publicly-traded, multi-million-dollar company.
After selling Davidson & Associates in 1997, the Davidsons decided to focus on philanthropic endeavors to help young people become successful learners. While researching ways to make a positive impact, they realized that our nation's brightest students are arguably the most underserved and neglected in America's educational system.
In 1999, philanthropist Bob Davidson created a nonprofit operating foundation, the Davidson Institute for Talent Development, whose mission is to recognize, nurture and support profoundly intelligent young people and provide opportunities to develop their talents to make a positive difference.
In 2004, Simon & Schuster published the Davidsons' award-winning book, "Genius Denied: How to Stop Wasting Our Brightest Young Minds." In 2005, Davidson Academy supporters worked to pass Nevada state legislation to open a new model for public school for profoundly gifted middle and high school students on the University of Nevada, Reno campus, called the Davidson Academy.
Bob earned his juris doctorate degree from George Washington University, a master's in business administration from the University of California-Los Angeles (UCLA), and a bachelor's of science in chemical engineering from Purdue University. He also received an honorary doctorate from the University of Nevada, Reno in May 2010, honoring him for the many contributions he has made to Nevada and the nation. Bob served as a director for both Pepperdine University and George Washington University. Currently, he serves on the advisory board for the Belin-Blank Center for Gifted Education and Talent Development and has served on the Board of Regents for the Nevada System of Higher Education.