Program overview
The University of Nevada, Reno is proud to offer a new program - at no cost to students - designed to increase the retention and success of historically underrepresented groups in graduate programs. Funded by a grant from the National Science Foundation, our GAIN Scholars program engages incoming Ph.D. students for two 3-week summer preparatory camps, as well as additional professional development, mentoring and social network support activities during their first two years of graduate school.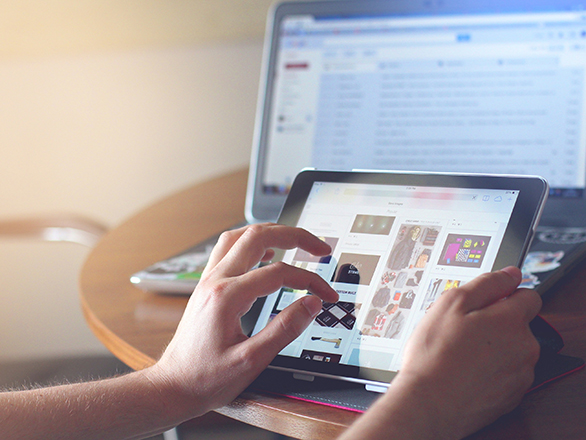 Students completing the GAIN Scholars program will learn how to code apps for citizen science research projects, how to design experiments and analyze data using the R programing language and how to create immersive virtual reality videos of their graduate experiences.
The program is provided at no cost and includes a free laptop as well as a tablet for communicating graduate experiences with family members.
The NSF GAIN Scholars program consists of the following modules:
Module 1: Skill Assessment and Individual Development Plans
Module 2: Family Support/Family Life Education (FLE)
Module 3: Smartphone App Development Boot Camp
Module 4: R-based Statistical Analysis
Module 5: Computational Tools for Big Data
Module 6: Virtual/Augmented Reality (VR/AR) and Outreach to Rural Communities
Read the NSF grant program description
Who is eligible?
Incoming domestic, first-generation college students and students from historically underrepresented backgrounds who apply for fall 2020 and 2021 admission to a research-based PhD program are eligible.
Please note: The GAIN Scholars program is only available to domestic students. Applications from international students will not be considered.
How do I apply?
You can apply as part of your general application to a Ph.D. graduate program at the University of Nevada, Reno or you can apply with a separate submission.
How will participants be selected?
Approximately 40 applicants meeting the eligibility requirements and accepting admission to a University of Nevada, Reno research-based Ph.D. program by April 15, 2021 will be randomly selected from the pool of eligible applicants. We anticipate receiving approximately 80 applications, so qualified applicants will have a good chance of being selected to the program.
Associated faculty and staff
The project is a collaboration between administrators, educators, engineers and scientists from the University of Nevada, Reno's (UNR) Center for Advanced Media Studies, the Colleges of Education, Engineering, and Science, the Graduate School, the Graduate Student Association and the School of Community and Health Sciences. A list of participants and their role(s) in the project is below.
Questions?
Contact the NSF GAIN Scholars program coordinator Loren Pietsch at lpietsch@unr.edu or (775) 784-6229.