MESA first generation summer camp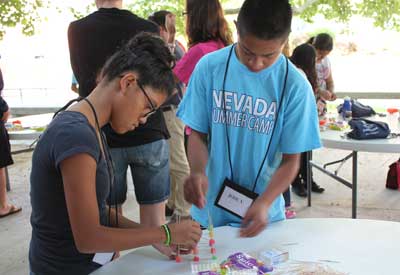 Each summer, the College of Engineering and Northern Nevada MESA (Mathematics, Engineering, Science Achievement) offer a free introductory engineering camp, available to students who will go on to be the first person in their family to attend college.
MESA First Generation camp consists of interactive science and engineering activities, tours, project building, information about attending college and a field trip.
Please note: MESA First Generation Camp is a competitive-entry camp. Interested students must submit an application, a letter of recommendation from a teacher or mentor, and a brief essay detailing their interest in STEM in order to be considered.
Camp eligibility
Ages 12-16
Must be a first-generation student. First-generation students come from a family where their biological parents did not complete a four-year college degree.