College of Engineering summer camps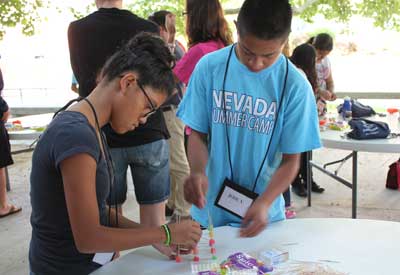 Each summer, the College of Engineering offers engineering camps. These camps are free of charge for students who will go on to be the first person in their family to attend college or are part of the MAKE Nevada school year program. Camp consists of interactive science and engineering activities, tours, project building, information about attending college and a field trip.
Please note: This camp program requires interested students to submit an application, a letter of recommendation from a teacher or mentor, and a brief essay detailing their interest in STEM in order to be considered.