Nevada Engineering 2020
The new William N. Pennington Engineering Building opens
Nevada Engineering | Fall 2020
The stories of the students and faculty in the College of Engineering who are making a world of difference through their research, outreach and service.
Greetings from Dean Manos Maragakis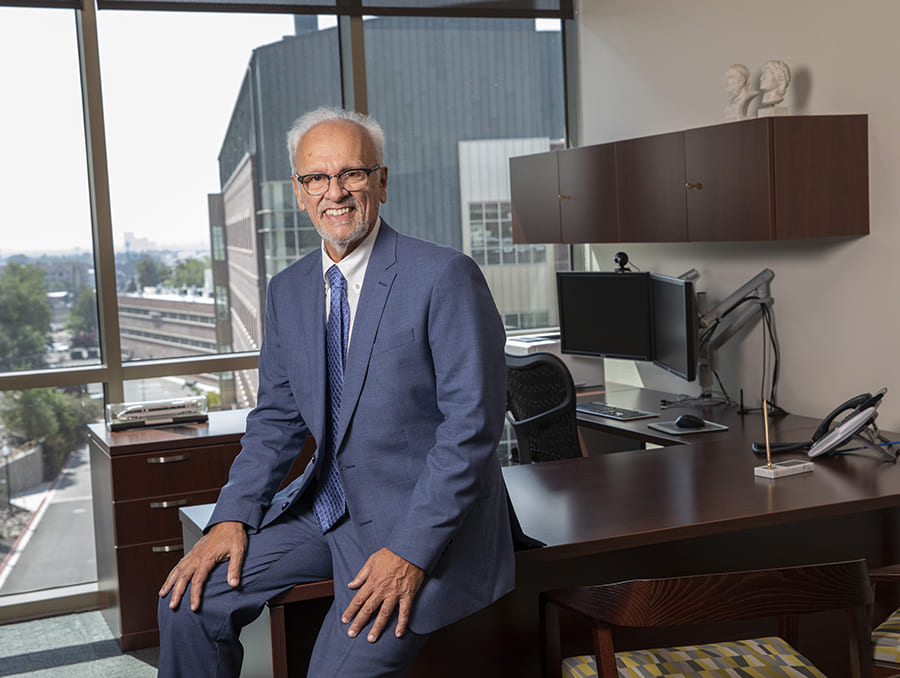 This spring, when the coronavirus provided an unprecedented global challenge, the staff and faculty in the College of Engineering found ways to help in the fight against COVID-19. Using 3D printers, they produced personal protective equipment for distribution to medical personnel; they began work on more efficient tests for the virus; they adapted drones to disinfect hospital rooms and public spaces; they started research on novel AI-based smart sensors to detect COVID-19 symptoms via telehealth conferences; and they secured nearly $2 million in grant funding to perform wastewater testing to determine the prevalence of the virus in our community.

Meanwhile, with proper precautions in place, construction on the 100,000-square-foot William N. Pennington Engineering Building continued. As it opens this fall, the building promises to help the College continue its mission to serve the community through research that improves lives, while bolstering Nevada's workforce. From its 150 graduate workstations to the Davidson Foundation ISO Class 5 (Class 100) Cleanroom, it will facilitate scholarship and research that will shape the future of our region, our nation and our world.

For me, the opening of the building is the fulfillment of a vision more than a decade in the making. When I first took my position as dean, providing our College with a state-of-the-art facility was my priority. While it is personally satisfying to open the new building, what is more gratifying is knowing that it will help our students and faculty achieve their goals. As you will read in the feature article, Dr. Jeongwon Park will use the cleanroom to perform new research not only in pursuit of innovations in advanced manufacturing but also in medical applications. Without the cleanroom, this life-changing research would simply be impossible. Meanwhile, graduate student Lauren Mazurowski will use one of the lab spaces to further her work in enhancing access to clean drinking water the world over. Their drive and determination exemplify the problem-solving spirit that is at the heart of the engineering profession. And they are only two of the more than 200 students and faculty who will work in the 40 laboratories in the new building, each striving tirelessly to make a world of difference.
Even as we look forward, I am proud to recognize the efforts of our students and faculty in these challenging times. In the past year, more than $22 million in new grant funding was secured, contributing to our reputation as an R-1 Research Institution. We launched a new Ph.D. in Engineering Education and an M.S. in Cybersecurity. We developed a construction management program, and new faculty hires in aerospace engineering allow us to continue a tradition of excellence in aerospace engineering that this year's Scrugham Medalist, Joel Madison '86 (mechanical engineering), and many other alumni have built over the years. As a result of sustained effort of this highest level, this March, the College and all of its programs were ranked by the U.S. News and World Report.
During these difficult times, I am grateful to share some of the good news from our College with you. As always, our students, staff and faculty seek answers to the problems we face. The stories in this issue of Nevada Engineering are a reminder that, even now, the drive to improve the world and to work together for the common good remains strong.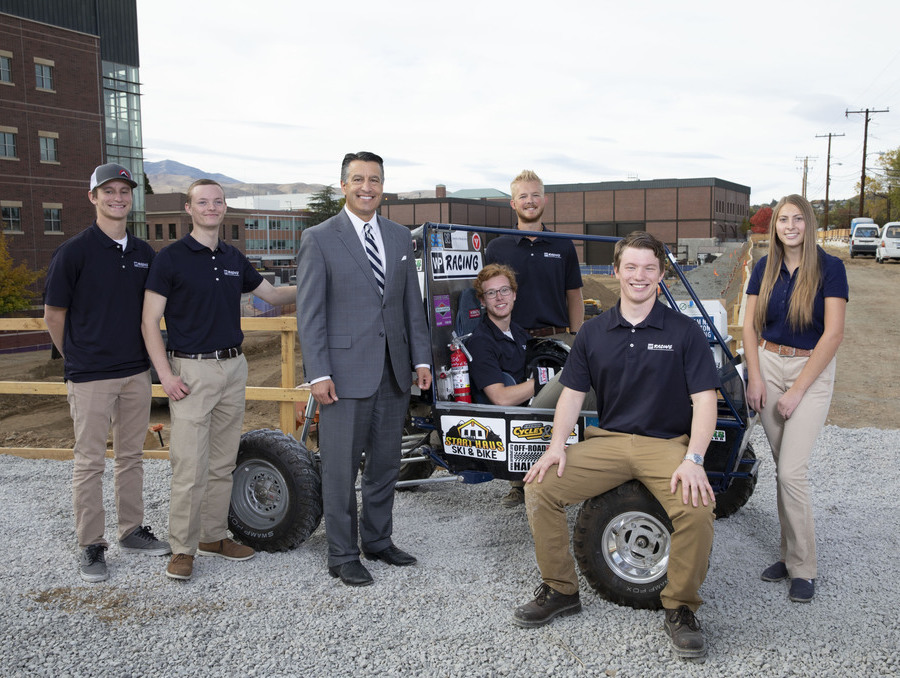 Finally, it is my honor to acknowledge Marc Johnson as he steps down from his post as president of the University. Under his leadership, the University has strengthened its position as a leading institution of higher education, earning both the Carnegie R-1 Classification for Very High Research Activity and the Carnegie Community Engagement Classification. Together, these designations denote our emphasis on high-impact research and community-focused service. For your exceptional leadership, thank you, President Johnson.

With the departure of President Johnson, we are proud to welcome our next University President: former Nevada Governor Brian Sandoval '86 (English). An exceptional advocate for higher education during his tenure as governor and an outstanding example of what is possible with a Nevada education, Governor Sandoval will strive to lead the University into new levels of excellence and competitiveness and make seminal contributions to our State, the Nation and the World. I look forward to working with him to ensure our college and our campus continue to thrive. Welcome, President Sandoval!

Regards,


Manos Maragakis
Dean, College of Engineering
University of Nevada, Reno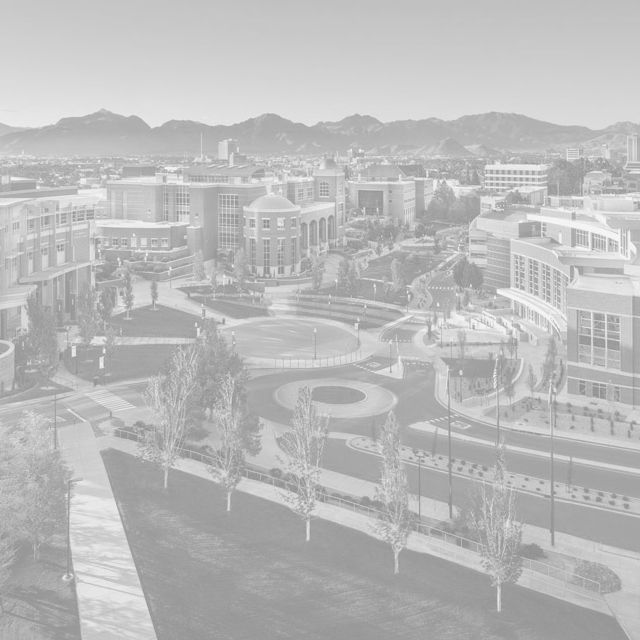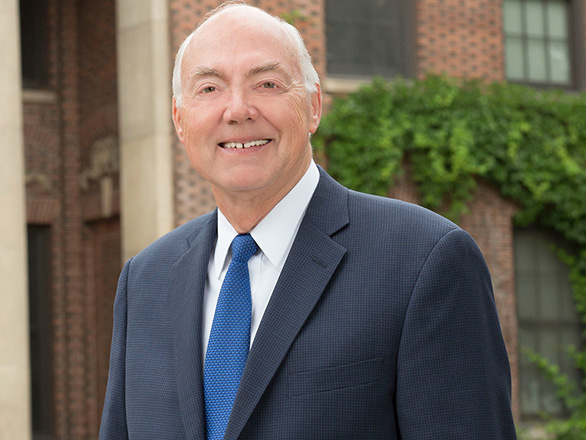 Thank you, President Johnson
With gratitude for the 16th President of the University of Nevada, Reno (2011-2020)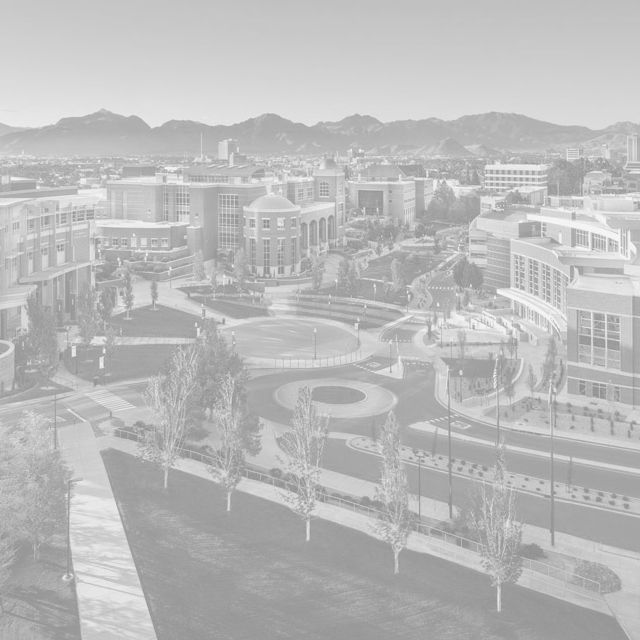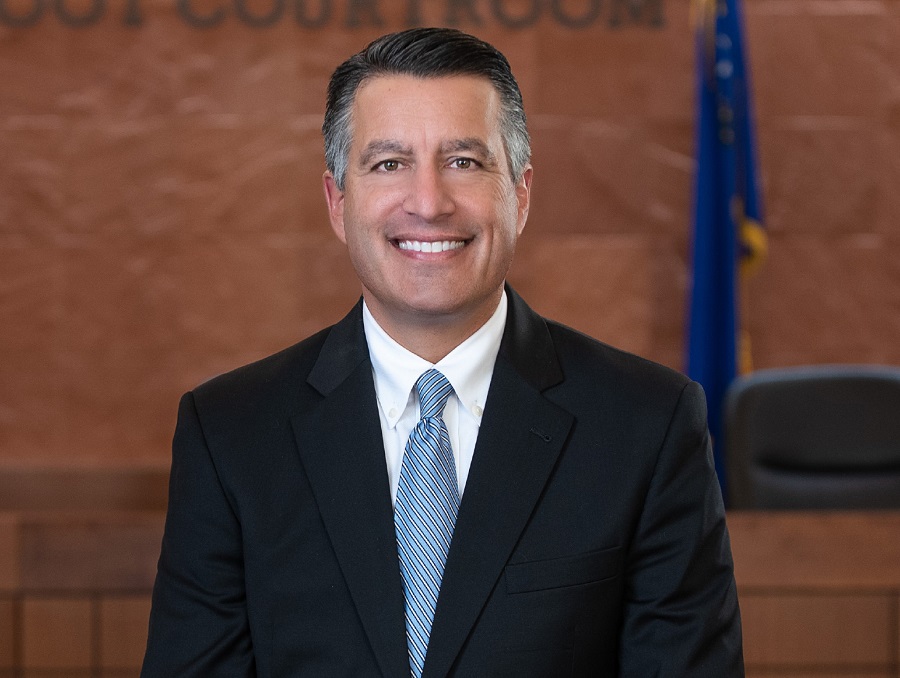 Welcome, President Sandoval
Brian Sandoval began his tenure as the 17th President of the University of Nevada, Reno on October 5, 2020
FEATURES
While the opening of the 100-000-square-foot William N. Pennington Engineering Building will enable unprecedented research to solve problems both locally and globally, a grant to support K-12 outreach and a new Ph.D. program in engineering education will improve learning outcomes for learners of all backgrounds. Meanwhile, our researchers are doing their part in the fight against COVID-19.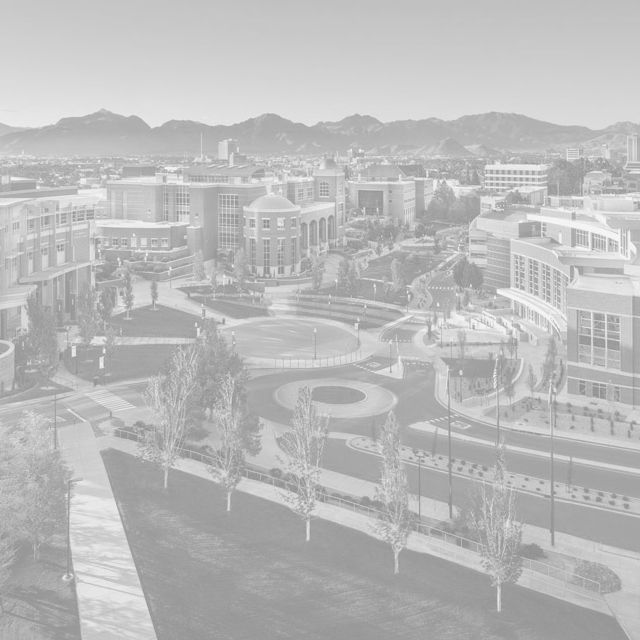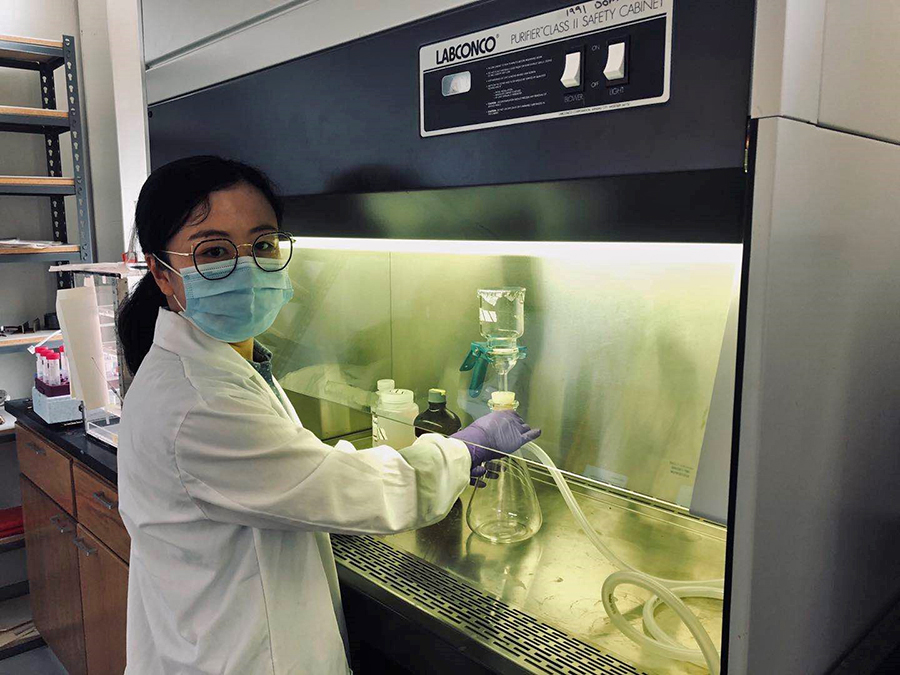 University partners with cities to study COVID-19 virus prevalence in wastewater
The Nevada Water Innovation Institute based in the College of Engineering, along with regional agency partners, is monitoring Truckee Meadows wastewater to determine the level of COVID-19 in the community and develop a predictive tool for COVID-19 management in the future.
"My research group has been collecting wastewater samples since May at the three water reclamation facilities in the region to measure the viral signatures (an inactive RNA fragment of the SARS-CoV-2 virus) of COVID-19 which allows us to determine the presence of COVID-19 in the community as well potentially tell us about community prevalence," Krishna Pagilla, director or the Nevada Water Innovation Institute, who is leading the study, said.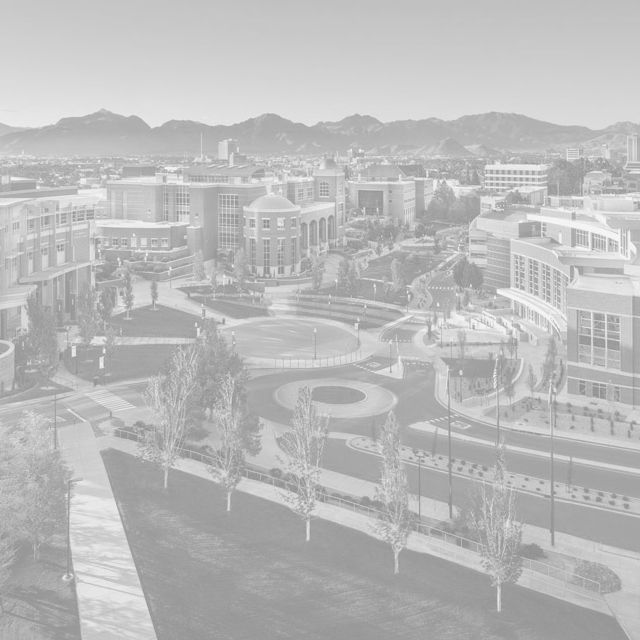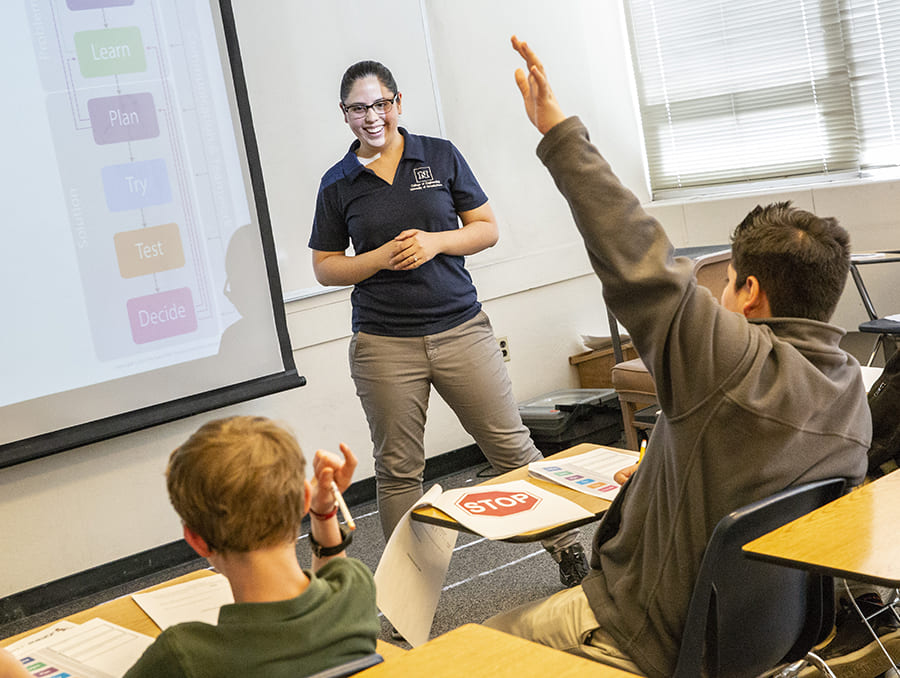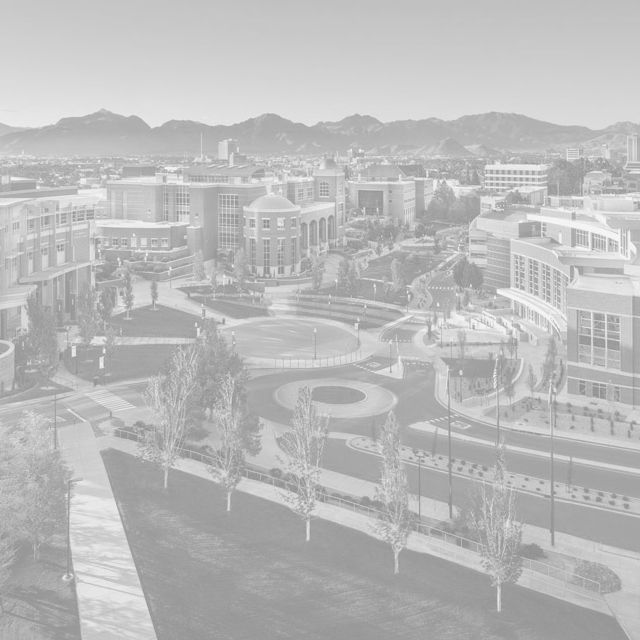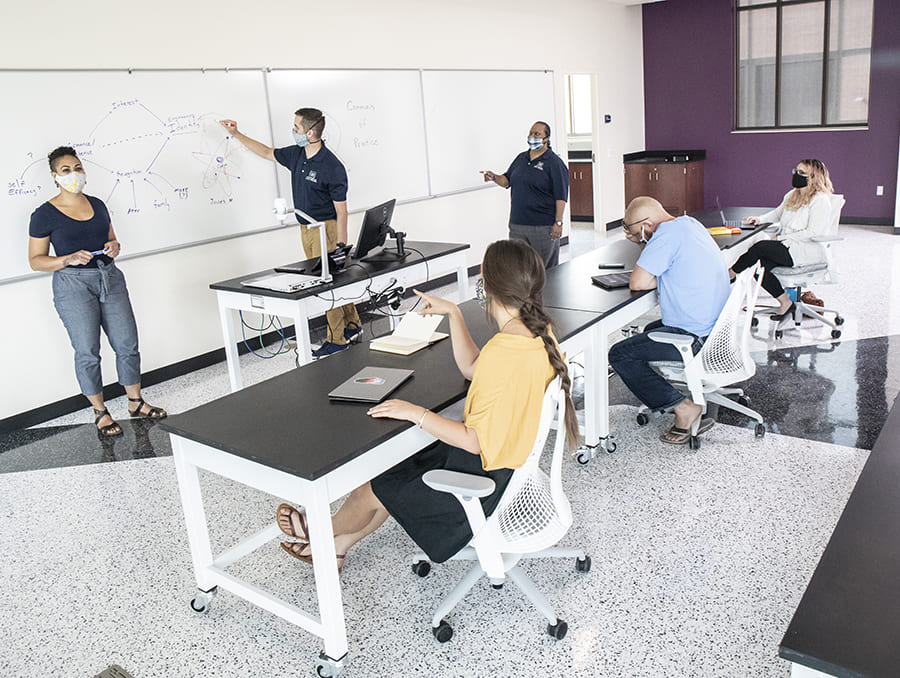 U.S. News & World Report Rankings
U.S. News & World Report released its annual national graduate school rankings in March. For the first time ever, the College of Engineering and all graduate engineering programs housed within it received rankings. Eleven years ago, only the civil engineering program was ranked and the college itself appeared for the first time.
Of the future of the college, Dean Maragakis said, "The best is yet to come."
Dean Manos Maragakis
"Combined with innovative curricula and dedicated mentorship from leading faculty, the new laboratories and study spaces will enable our exceptional students to flourish. The William N. Pennington Engineering Building unlocks a tremendous potential to turn visions of a better, safer world into reality."
Building details
NOTES FROM AN R1 RESEARCH INSTITUTION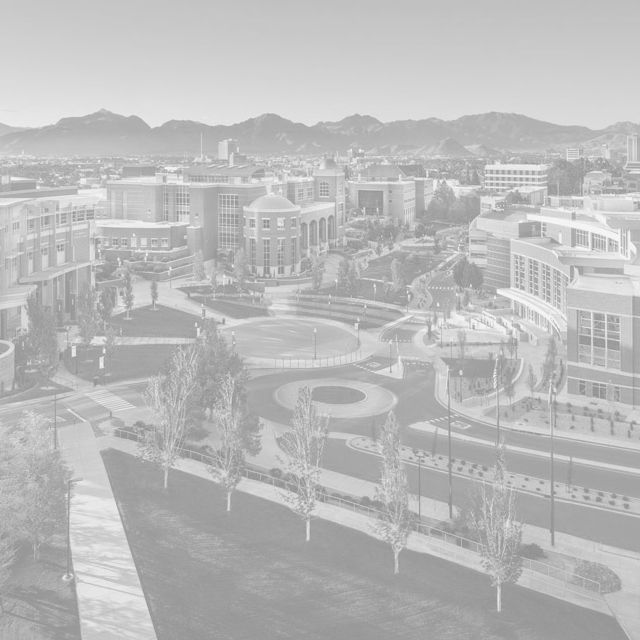 $22 Million in 2019-2020
It was another great year for research in the University of Nevada, Reno's College of Engineering. With support from the Engineering Research Office, the faculty in the College of Engineering submitted 349 grant proposals and received $22 million in grant funding for projects designed to improve the world. We are proud to share some of the many highlights from the year in review. While we look back on a successful year, with $4 million in grants in June alone, we also look forward to another successful year of advancing knowledge, solving problems and solidifying our reputation as an R1 Research Institution.
Dean Manos Maragakis
"The Carnegie Classification of Institutions of Higher Education R1 (or very high research activity) designation is reserved for the highest level of research activity at doctoral institutions. . . . The College of Engineering played a leading role in the University's efforts to attain R1 status, and I want to thank all of our dedicated faculty, students and staff for their significant contributions."
PEOPLE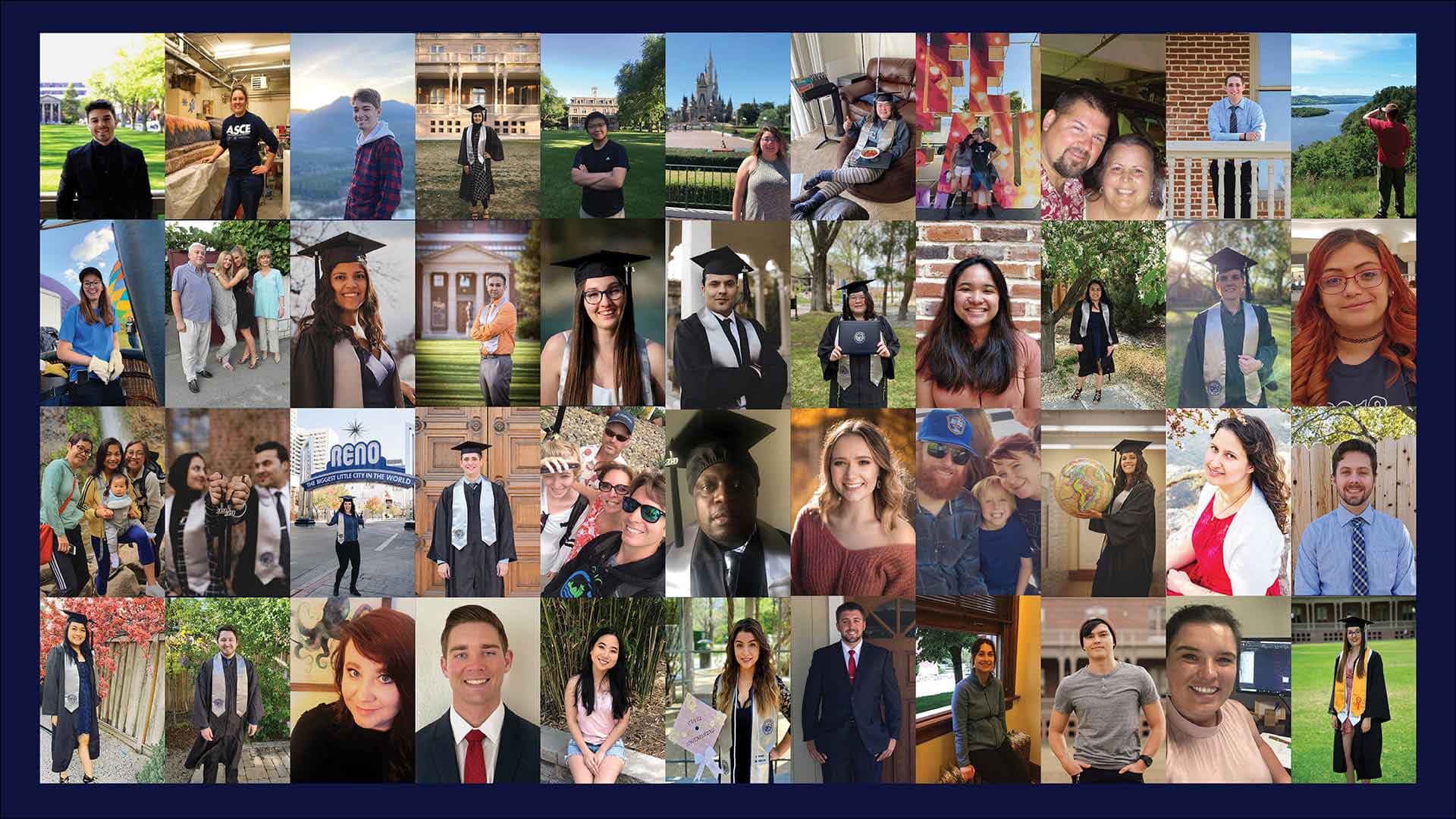 Congratulations to the Class of 2020!
We celebrated the accomplishments of the Class of 2020 virtually this year, and we couldn't be prouder of our students.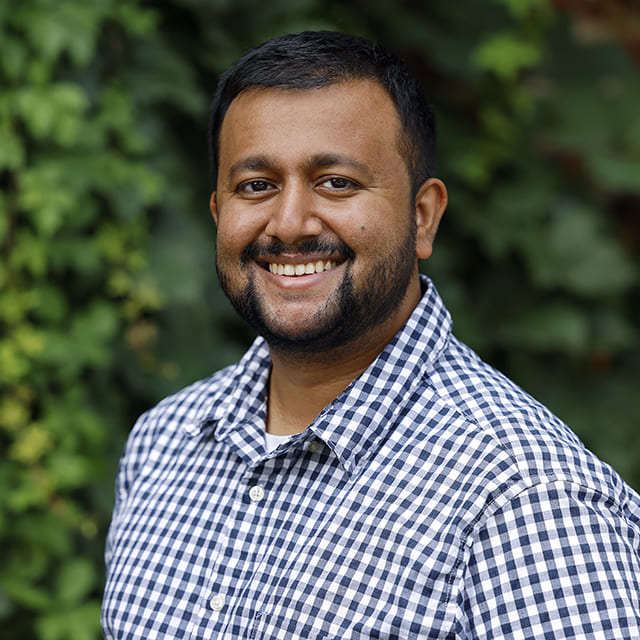 Aditya G. Nair, Assistant Professor, Aerospace Engineering
Aditya G. Nair joined the Department of Mechanical Engineering at University of Nevada, Reno in August 2020. His research interests are in the areas of computational fluid dynamics, unsteady aerodynamics, high-performance computing, data science and control theory focused on modeling and control of high-dimensional fluid flow physics.
Aditya G. Nair received his Ph.D. in mechanical engineering from the Florida State University (Tallahassee) in 2018. Prior to this, he completed his M.S. in mechanical engineering from University of Michigan (Ann Arbor) in 2013 and B.E in mechanical engineering from University of Mumbai in 2011. Following his Ph.D., he served as a post-doctoral research associate in the mechanical engineering department at University of Washington (Seattle) until July 2020.
International Women in Engineering Day
June 23 was International Women in Engineering Day. Three of our faculty members reflected on their paths to success in engineering.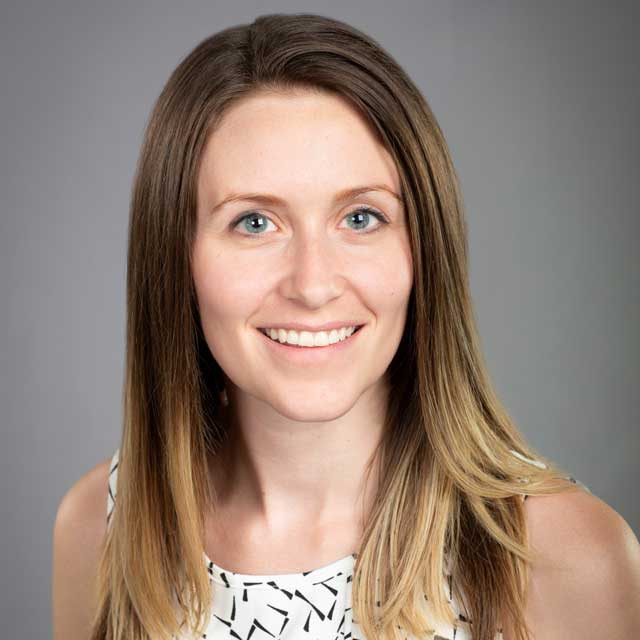 Having a growth mindset will help pave the way for the important "aha" moments needed for discovery
Don't worry about the "nay-sayers"; for women in engineering, it's critical to move forward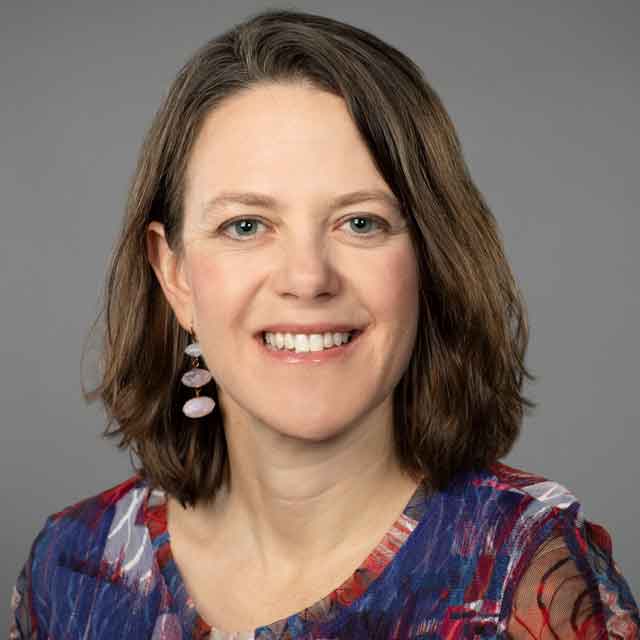 Women need to continue to seek opportunities in STEM
Joel Madison '86 named the 2020 James G. Scrugham Medalist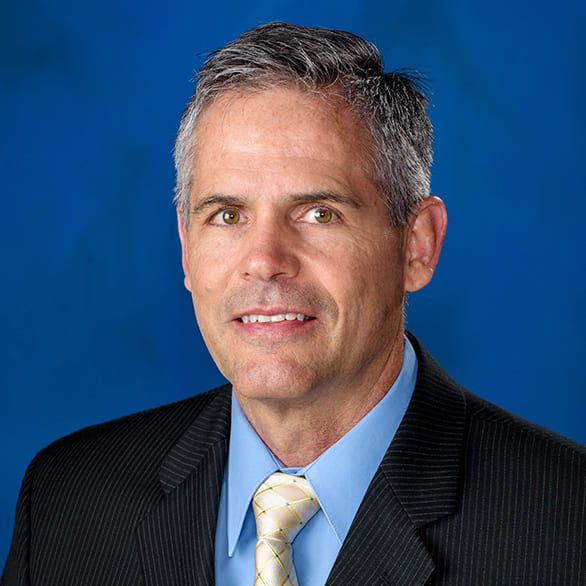 Joel Madison received his bachelor's degree in mechanical engineering from the University of Nevada, Reno in 1986. Being a native Nevadan originally from Elko, The University of Nevada was a natural fit, particularly since he was the first member of his family to attend a university and be awarded a degree. After graduating from Nevada he went on to receive a master's degree in Aerospace Engineering from the Pennsylvania State University. Now, Madison serves as chief operating officer (COO)for Sierra Nevada Corporation (SNC).

The James G. Scrugham Medal is an award initiated by the college in 2006 to acknowledge successful alumni and James G. Scrugham. Alumni who have demonstrated success in their chosen profession are honored with this award - often receiving national recognition. Any alumna or alumnus of the College of Engineering is eligible.
Alumni Excel in Aerospace Engineering
As we ramp up our aerospace program, we are building on a tradition of excellence in aerospace engineering that our alumni have cultivated for decades.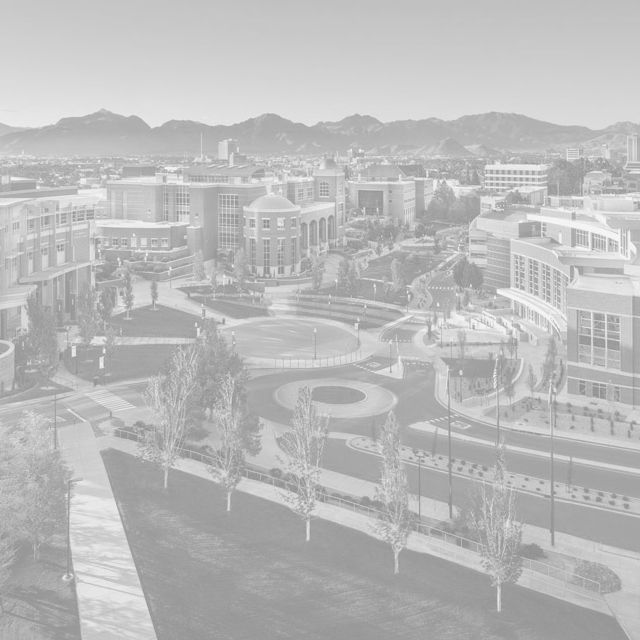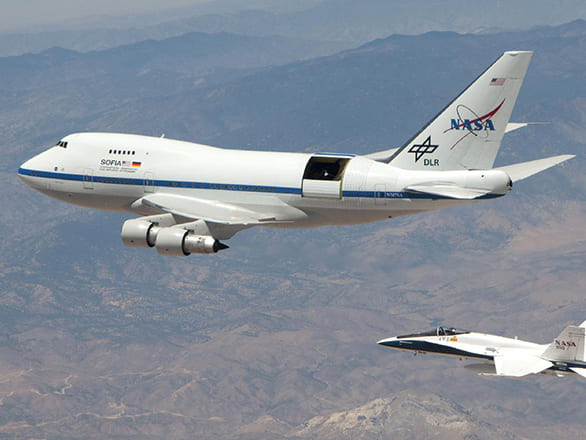 From NASA to SOFIA to wifi, Bill Rose's aerospace engineering career has made a mark far and wide.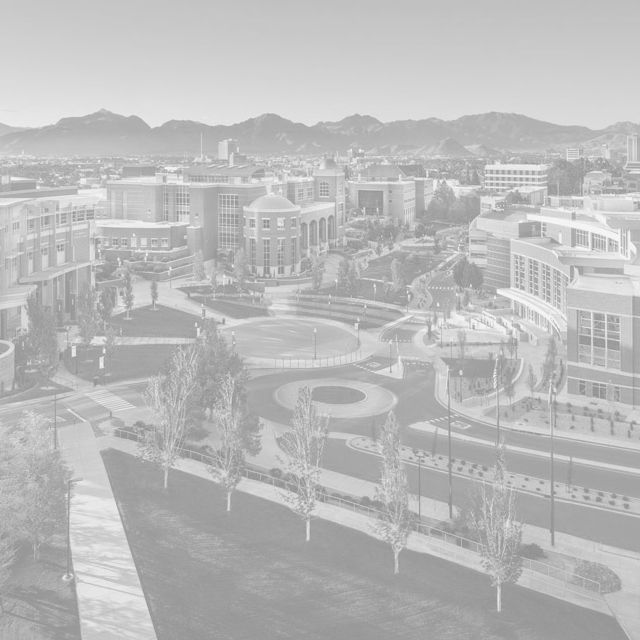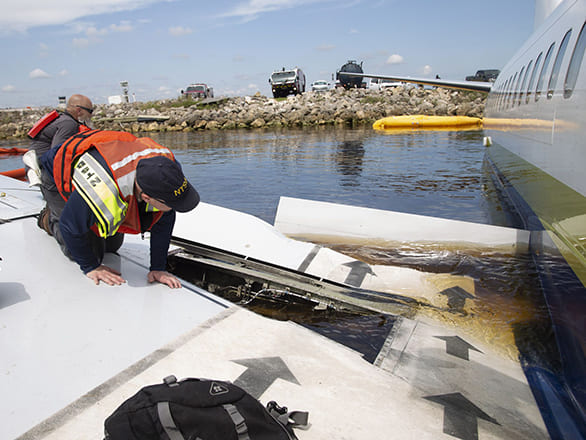 Through mechanical forensics, air crash investigator Clint Crookshanks unravels mysteries the world over—and in his own backyard.
Share your news!
Our alumni make headlines everywhere they go, and we love sharing their stories.
Submit your alumni news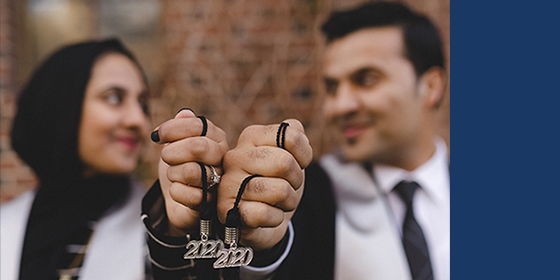 HEADLINES
Our students, faculty, staff and alumni keep making headlines. Check back often.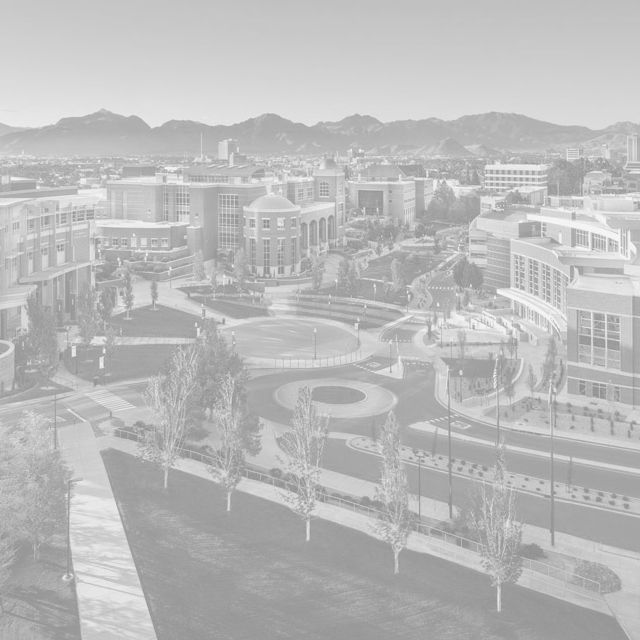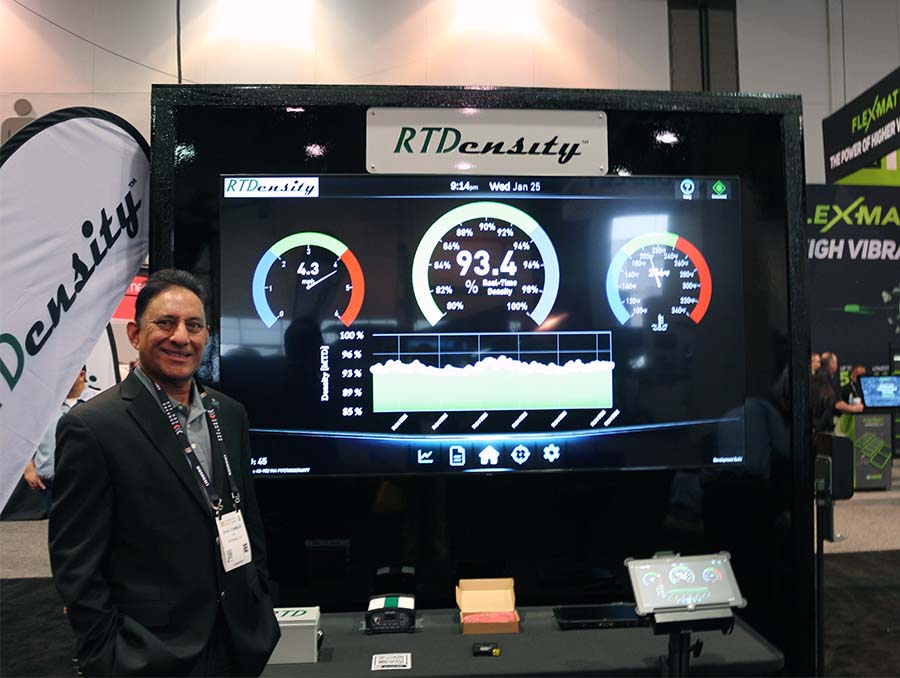 Rubber hits the road for RTDensity
Electrical Engineering Professor Sesh Commuri's road construction tool goes to market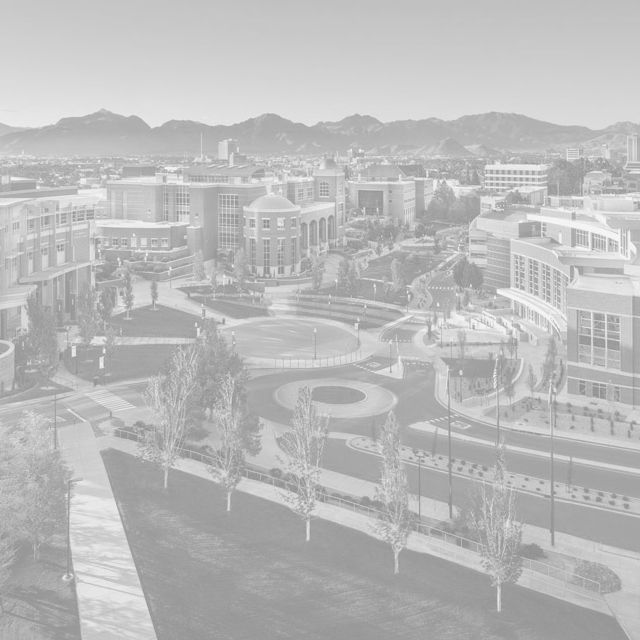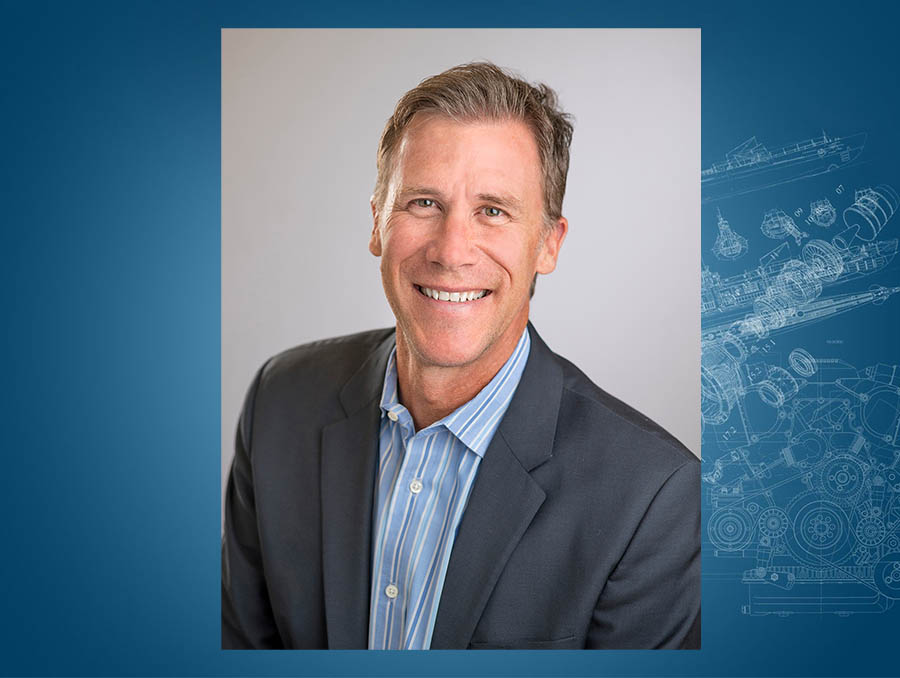 Interested in a bioengineering career?
Learn about the bioengineering field at March 30 event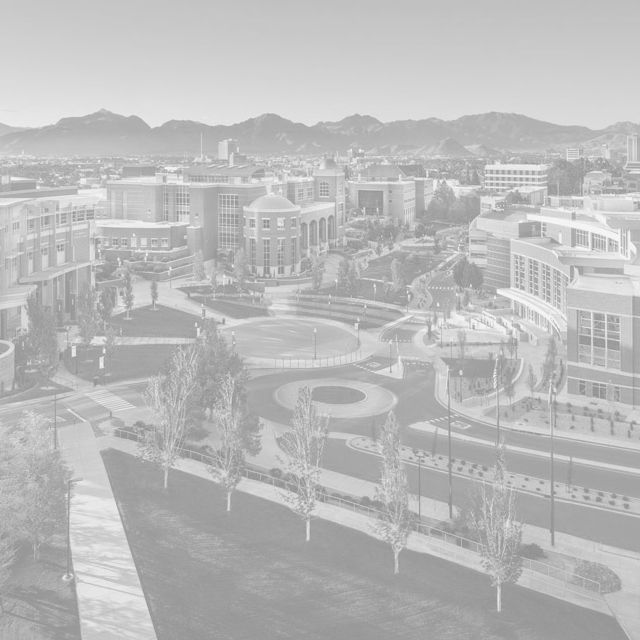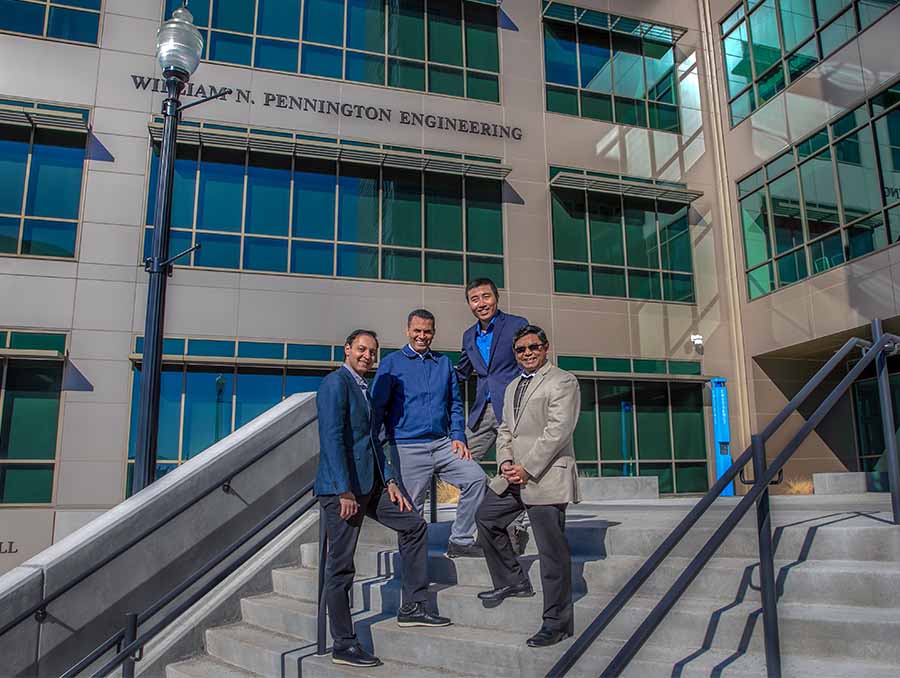 New testing instrument, only one of its kind in Nevada, allows College of Engineering to expand research into power grids
Acknowledgements
The College of Engineering gratefully acknowledges the support of Nevada Today and Nevada Silver & Blue in making these stories possible. Special thanks to Mike Wolterbeek, Karl Fendelander, Jane Tors, Moses Achoka, Sarah Strang, Isaac Hoops and Nikki Moylan.
Corporate Partners
The Corporate Partners program at the College of Engineering of the University of Nevada, Reno brings together a select group of companies and firms to collaborate with engineering and computer science educators, researchers and students. The mission of the program is to generate interactions between the College and the Corporate Partners that bridge the gap between theory and practice and bring a competitive edge to the College of Engineering, the partners, the region, the state and the nation.
The College of Engineering is proud to partner with the following companies.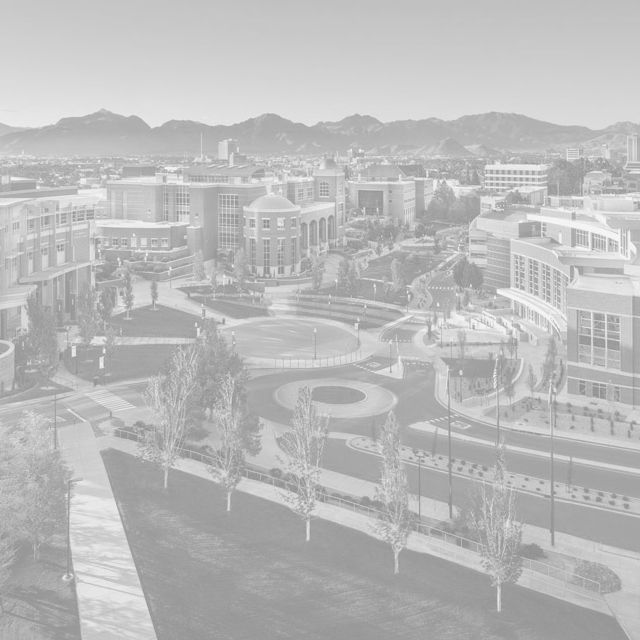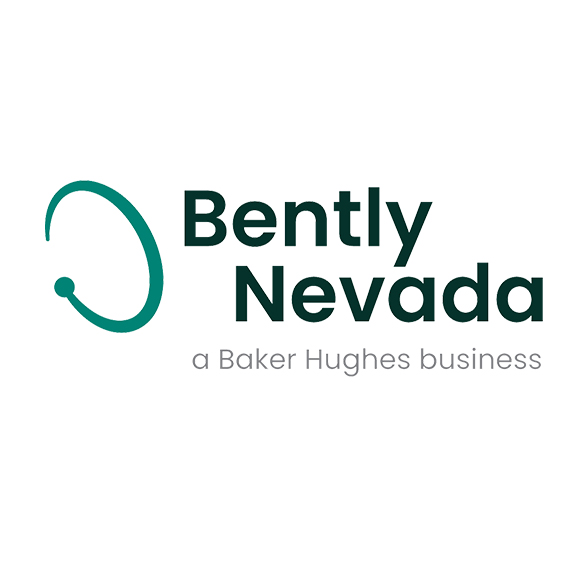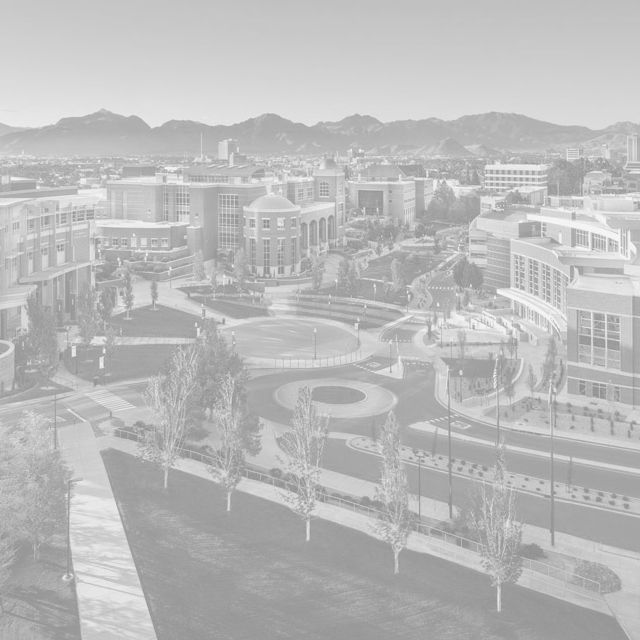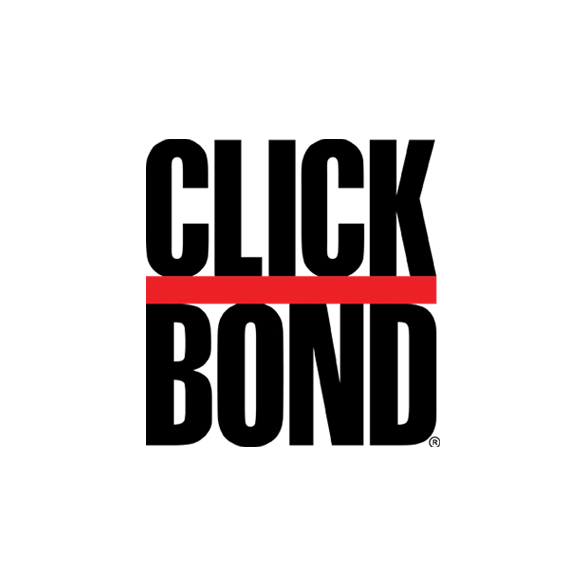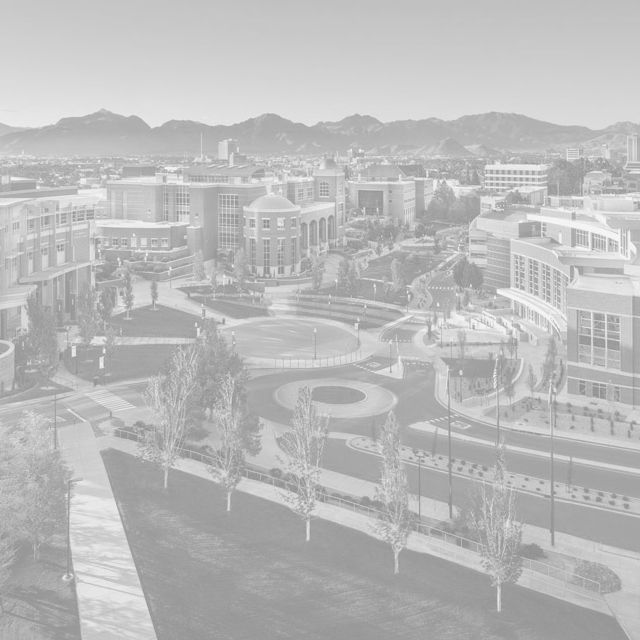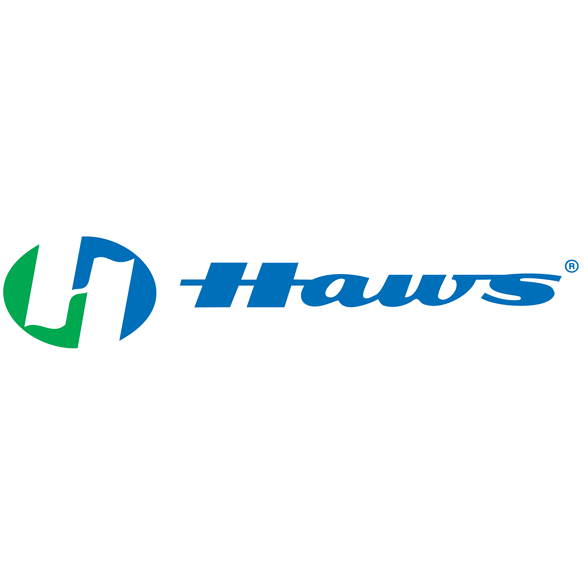 Learn more
For more information about the program, please contact Flynn Ginty at fginty@unr.edu or (775) 682-7696.